Musicals On in London, January
London Theatre 2022
Best Musicals on Show!
Our pick of the best musicals on in London this January 2022. Welcome in the New Year with an evening or afternoon out at the theatre, perfect for all the family. From heartwarming songs to toe-tapping tunes, there's a great choice of new and classic musicals to choose from this month.
New Musicals On in London, January
Our pick of new musicals that opened recently in London and are showing in January 2022.
Bring it On The Musical – which is loosely based on the hit film from 2000, is a fun show that is sure to give you a feel-good boost!
The Prince of Egypt is coming to a close on 8 January 2022. This is your last chance to experience this highly successful production that is an adaptation of the 1988 animated film.
Showstopper! The Improvised Musical is showing on very selected dates in January 2022. Every show is different as the casts interacts with the audience to create new content during each performance!
Taboo is showing at the London Palladium for 1-night only! The award-winning show is a love story musical that is celebrating 20 years since it was first produced. See it at this very special charity concert.
& Juliet – a remix of the most famous love story of all time, including glorious pop anthems from the last three decades. On show throughout January 2022.
New Shows Opening in January 2022
Cirque du Soleil is showing for 1-month from 12 January until 12 February 2022. The spectacular entertainment company returns to London for a production of Luzia, bringing with it iconic acrobatic stunts that will take your breath away!
The Da Vinci Code opens on 10 January 2022, bringing a staged version of this epic novel turned film. Dan Brown's famed novel gets a new breath of life as it comes to Churchill Theatre in Bromley.
David Suchet: Poirot & More, A Retrospective is a wonderful opportunity to take a look at the career of David Suchet's life and acting career. He will be interviewed on stage in a fascinating evening looking back at his 5 decade career.
Last chance to See Musicals On in London, January 2022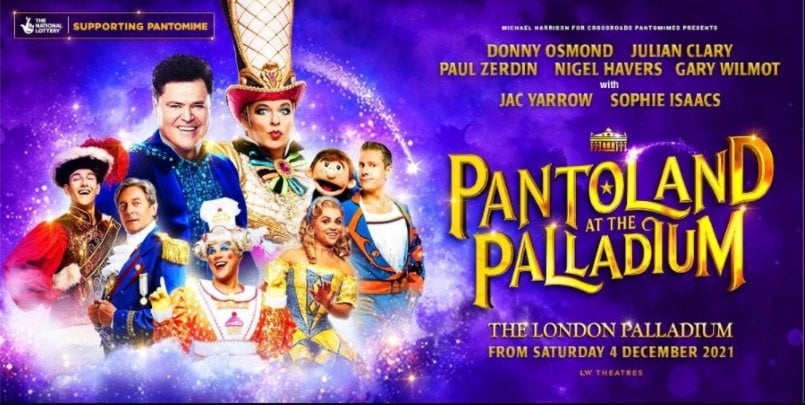 Our list of musicals that are coming to an end in London during January 2020. Most of these musicals were on show during the Christmas period, and there's still a chance to see them during the first few days of January 2020!
Ending 2 Jan 2022 – The Snowman comes to a close after another successful run at The Peacock theatre. A heartwarming Christmas classic.
Ending 8 Jan 2022: The Nutcracker comes to a close following another successful Christmas run in London!
Ending 8 Jan 2022: La Clique, live in Leicester Square for 8 weeks only!
Ending 9 Jan 2022: A Christmas Carol: A Ghost Story is a new take on Charles Dicken's epic classic
Ending 9 Jan 2022: Pantoland, a wonderful introdcution to the world of pantomime showing at the London Palladium. A show with an award-winning cast that is perfect for the whole family
Ending 9 Jan 2022: Potted Panto, another wonderful introdcution into the magical world of pantomime, this time with 7 classic pantos in 70 minutes!
Ending 9 Jan 2022: Dick Whittington is a drag panto that is suitable for adults only! Catch the last few days of this hilarious show
Ending 30 Jan 2022: Matthew Bourne's Nutcracker is an exciting new take on this classic ballet by Tchaikovsky that has been reimagined for the 21st Century. It's going to be a Nutcracker like no other!
Classic Musicals on in London, January
A few heartfelt favourites from the London musical scene. These are a curated list of must-sees for first-time visitors to London and are amongst the most popular musicals of all time.
Frozen – Disney's award-winning movie is brought to life on stage in this epic production. Get ready for amazing music and special effects.
Mary Poppins – a must-see for any musical lovers, with performances taking place throughout January 2022.
The Lion King – if you are visiting London for the first time with kids, this musical is the one to start with. Look forward to wonderful songs spectacular sets and amazing colours!
Les Miserables – another smash hit musical that is a staple of the London performing arts scene. This new production takes place at the Sondheim Theatre.
The Phantom of the Opera – one of the most successful shows of all time that's been on in London for over 30 years! Discover Andrew Lloyd Webber's masterpiece.
SIX The Musical – a new piece of British musical theatre, where the six wives of Henry VIII take to the mic to tell their tales! From Tudor wives to modern pop divas