3 or 5 London Attractions, Hop on Hop off Bus & River Cruise
Our London attraction package with hop on hop off bus and river cruise is the ultimate way to see the city and explore some of the best attractions! Choose to visit 3 attractions,

Including London Eye, Madame Tussauds & SEA LIFE Aquarium

no hidden fees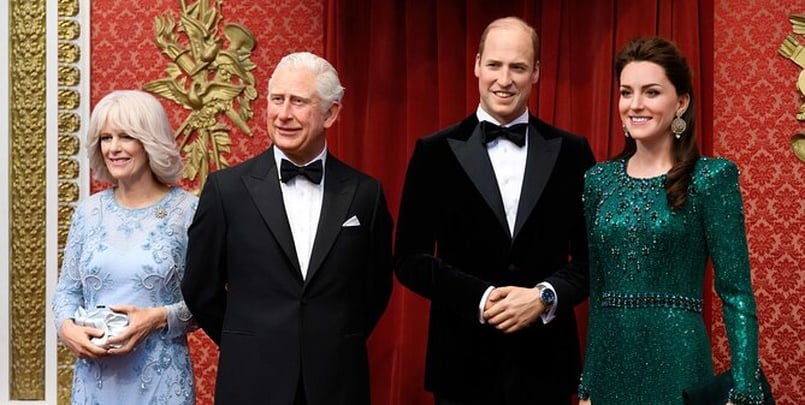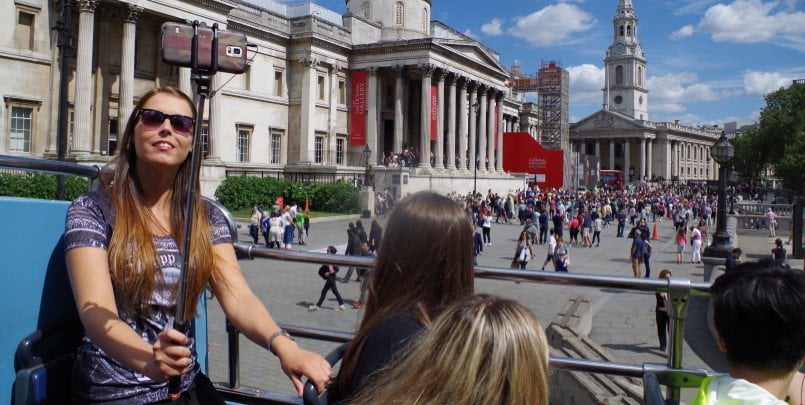 Our London attraction package with hop on hop off bus and river cruise is the ultimate way to see the city and explore some of the best attractions! Choose to visit 3 attractions, London Eye, Madame Tussauds & SEA LIFE Aquarium, or, 5 attractions, London Eye, Madame Tussauds, SEA LIFE, London Dungeon and Shrek's Adventure. Choose between several different types of hop on hop off bus tickets. Our 24,48 or 72 hour ticket which includes a free river cruise! or choose our 1 calendar day ticket. These options are a great way of getting to the attractions, and enjoying some amazing views of London, passing many iconic landmarks along the way.
This year the ticket also includes a free Coronation walking tour and a Jack the Ripper walking tour.
Our London attraction package deal offers amazing value for money, and is a great way to explore the city.
You don't have to visit all of the attractions on the same day! 
Hop on Hop off Highlights
A 24,48 or72 hour Hop on Hop Off Bus Pass, including unlimited use on 4 different routes with 60 stops, plus a free River Cruise
Take a short cruise along the River Thames, from Westminster to St. Katharine's Pier (or vice versa), and see highlights of London including Tower Bridge, Houses of Parliament and St Paul's Cathedral. There will be a live commentary from the captain and audio guides available via your Smartphone in Spanish, Chinese, English, French, German and Italian.
Alternatively, we also offer a 1-day hop on hop off bus pass that excludes the River Cruise
Buses departing regularly from the main tourist areas
Flexible dates: Choose the specific date you wish to take the Hop on Hop off Bus.
 Includes a free tourist map clearly marking all the routes and bus stops, as well as the major London attractions.
Audio Guide available in English, French, German, Italian, Spanish, Chinese, Russian, Brazilian Portuguese, Hindi, Japanese and Arabic on all routes.
Live English Guide available on the Blue Route
Most buses have free wifi, and you can download our free app which includes interesting facts about London, a map of the different bus routes, and special games for kids including a London treasure hunt!
Attractions
The London Eye: Enjoy amazing views of the London skyline and see the city from above, with 40km panoramic views on a clear day. The experience lasts around 30 minutes, which is the time it takes for the London Eye to make one complete circle.
Madame Tussauds: Step into a world of royals and celebrities at Madame Tussauds. Snap selfies next to iconic figures such as The King, presidents, rock stars and much more!
SEA LIFE Aquarium: Explore a magical world of marine wildlife with rare and exotic species that are sure to dazzle audiences both young and old.
The London Dungeon: Only the bravest of souls dare step foot in the London Dungeon! Get ready for spooky stories and grisly tales of London's darker past.
Shrek's Adventure: See Shrek and his friends like Princess Fiona and Donkey with captivating special effects, animations and live actors to bring the experience to life
Walking Tours
This year we are offering two walking tours as part of this ticket.
Coronation Walking Tour
Stand outside Buckingham Palace and trace the route of King Charles's Coronation. Learn about the Royal Family with an expert guide and pass many Royal landmarks. The tour ends outside Westminster Abbey, where King Charles was crowned.
Available every day starting at 10am outside Buckingham Palace and ending at 12pm outside Westminster Abbey.
Jack the Ripper Walking Tour
Hear tales of London's darker past with this haunting Jack the Ripper tour. Your guide will take you past some of the sites linked to the Ripper and you'll hear stories and legends that will leave your spine tingle.
Available every day starting at 3:30pm outside Tower Hill Station (very close to The Tower of London) and ending at 5pm outside Liverpool Street Station.
You are free to take these walking tours on any date within 7 days of the start of your hop on hop off bus experience
How to Book:
On the booking form select your package and you'll then be asked to select your travel date for the first attraction.
You'll then be asked to choose a start date for your hop on hop off bus ticket
You'll then complete your booking, and will receive a confirmation email
Please open the confirmation email, where you will be asked to choose your travel dates for the other attractions
Please note that you do not need to visit all the attractions on the same day! You have 90 days to visit all the attractions starting from the date that you visit your first attraction.
Further Info:
24,48 or 72 Hour ticket is valid from when you first hop-on and includes the River Cruise. For example, if you hop onto the bus at 11am, your ticket will be valid until 11am the next day with a 24 hour ticket
1-Day Ticket is valid for one single calendar day, and excludes the River Cruise.  For example, if you hop onto the bus at 11am, your ticket will be valid until the end of the same day
Boat ticket to be used between Westminster Pier and St Katharine's Pier
Kids up to 15 years of age cannot enter the attractions if they are not accompanied by an adult
The London Dungeon is not permitted for children under 5, and is not recommended for children under 12, or recommended for those of nervous disposition
BOOK TICKETS
TICKET OPTION
TICKET TYPE
CHOOSE
Adult
Standard Ticket
£86
Child (3-15)
Standard Ticket
£71
Infant
Standard Ticket
£0
no hidden fees
terms and conditions
Booking is subject to
terms and conditions
of the tour operator. All passengers are advised to arrange travel insurance.
you might also be interested