When will Travel to England Resume? COVID Update
As the UK continues its impressive vaccination drive, industry workers and travel lovers from around the world are left wondering: when will travel to England resume? It's been a long time since tourists have experienced the magic of Britain. When travel does resume, we've got you covered with updates and inspiration to imagine adventures to come!
Can I travel to England Now?
Currently, anyone arriving in England must quarantine for 10 days and take 2 coronavirus test while in quarantine. And if you have been in a country on the travel ban red list in the 10 days before you arrive, you will need to quarantine in a government-approved hotel.
Thanks to England's high vaccination rate, lockdown restrictions within England are starting to be eased in a step-by-step process, with shops and many outdoor attractions opening in London and across England. From 17 May at the earliest, indoor attractions and accommodation will also be able to reopen.
The UK government has also released a report showing how international travel could resume from 17 May 2021 at the earliest.
WHO CAN VISIT? DO I NEED A VACCINE OR COVID TEST TO VISIT ENGLAND?
Whilst the situation is still dynamic and the plan is subject to change, the current plan is that when England opens to tourists, there will be the following requirements:
There will be a traffic light system, where each country will be rated green, amber or red. Only people from green countries will be able to come to England without needing to quarantine. Green arrivals in England will be required to take a pre-departure test as well as a PCR test on or before day two, as well as filling out a passenger locator form.
The government has yet to announce which countries will be categorized as green, but it's seems possible based on the criteria that Israel will make the list, along with Iceland, Madeira, Malta and perhaps even the USA.
It's still unclear how tests will be provided, how much they will cost, and how long it takes to get results. We will continue to update.
Can I travel from England to Scotland, Wales or Northern Ireland?
The United Kingdom (UK) is made up of 4 countries – England, Scotland, Wales and Northern Ireland. Confusingly, each of these countries has their own COVID rules. And since these rules differ quite substatianally, it's important to check the UK government website for the most up to date information. For example, you can now travel between England and Wales, but you currently cannot travel between England and Scotland withou a reasonable excuse (this is expected to change on 26 April).
Itching to Travel? Get inspired!
Many of us are just itching to go travelling again, especially since many places are experiencing more freedom of movement. Whilst we are not quite there yet, once travel does resume to England we'll never take it for granted again! In the meantime, here's some travel inspiration with our bucket list of things to do in England.
In England? Plan a staycation?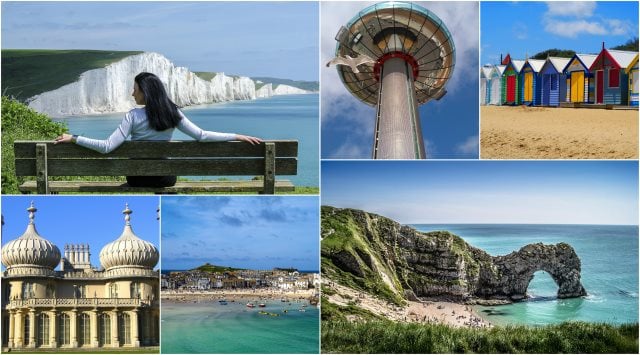 There's a glimmer of light at the end of the tunnel. It seems that hotels and B&Bs can open in England on 17 May at the earliest, but no more than six people or two households will be able to stay together. Check the official government guidelines here. Then read up on things to do in London or inspiring castles and palaces so that you're all set and ready to go when we get the green light. Whether you're in England, be it physically or in spirit: get ready to fall in love with the UK all over again.