What's Open in London Now?
London is currently under eased lockdown restrictions. Several walking tours and open-top bus tours are now operating in London. Many outdoor attractions are now open, whilst indoor hospitality and hotels are expected to reopen on 17 May 2021. At the moment, indoor attractions, galleries and events are not open to the public. When things do reopen, things will look a little different, with hygiene and social distancing measures in place at all venues. 
Open Now…
Several tours and activities are opening in London from 29 March 2021 and all have social distancing measures in place.
Open Top London Bus Tour with Live Guide! Join a 90-minute open top bus tour of London with a live guide and rediscover your favourite city! The bus will have limited places and allocated time slots to allow for social distancing. Book Now >>>
Enjoy a Thames Speed Boat Ride. See your favourite London landmarks as you travel on a high-speed vessel! Now open in London and available for booking. Get Tickets >>>
Climb the Roof of the 02 Arena is now open to the public. Climb over the iconic roof of London's most popular entertainment venue! Get tickets >>>
Join a Jack The Ripper Walking Tour … if you dare! Hear the story of the worlds most famous serial killer who roamed London's streets in the Victorian era. Book Now >>>
An Open Top London Night Tour is also running from 29 March. Lasting 1 hour 45 minutes, see your favourite landmarks lit up as darkness falls on the city. Book Now >>>
Explore the magical side of London with a Harry Potter Guided Walking Tour. Now open for bookings with the latest COVID precautions. Book Now >>>
Hire a private picnic boat and sail through London's Little Venice, with bookings opening from April 2021. You'll get your own private picnic boat, with no boating experience needed! Read More >>>
Kew Gardens is now open to the public, although with limited visitor numbers and prebooked entry timeslots. The glasshouses and shops remain closed to visitor's, but takeaway dining options are available. Get tickets >>>
Our Windsor Hop Hop Off Bus is also now operating and available to book. Explore this pretty town just a stone's throw from London.  
What's open in London?
When London reopens, tickets will need to be booked online with restricted timed-entrance, and many popular exhibitions and events will likely sell out of tickets. This means that booking early to avoid disappointment is the new norm.
Theatres Opening in London – May 2021
Theatre is reopening in London starting in May 2021! Rediscover London's West End district with shows like Everybody's Talking About Jamie, SIX: The Musical and more. Make sure to book your tickets early since capacity is limited.
Everybody's Talking About Jamie is reopening to the public from 20 May 2021! See the smash-hit musical that everyone's talking about at London's Apollo Theatre. Opening from May under the latest COVID safety guidelines. Get Tickets >>>
SIX: The Musical is opening on 21 May 2021. This smash-hit musical once again returns to the West End stage awaiting an enthusiastic audience. From Tudor queens to pop princesses, the six wives of Henry VIII finally take the mic to tell their tales! Book Now >>>
Love Letters is opening at Theatre Royal Haymarket from 19 May to 13 June 2021. This very popular show speaks volumes during these times, starring Martin Shaw and Jenny Seagrove. Read more >>>
Attractions open in London – May 2021
After months of lockdown, enjoy some family fun this May! There are lots of family activities opening in May in London, with new social distancing and hygiene rules in place. Tickets must be booked in advance.
The Warner Bros Studio Tour – The Making of Harry Potter is opening in May! Add a touch of magic to your winter and step back into the world of witches and wizardry. You'll notice a few changes and The Studio Tour will be running at reduced capacity to ensure social distancing. Get tickets >>>
Windsor Castle reopens its doors on 17 May 2021. The State Apartments will be transformed with shimmering Christmas trees, twinkling lights and festive garlands for Christmas. Get tickets >>>
The London Eye is now opening in May and you can once again enjoy 360-degree panoramic views of the city. You'll have to wear a face-covering and must book online. Get tickets >>>
Our brand-new Bridgerton Tour from London is launching on 23 May 2021! See the Bridgerton filming locations as we travel to Bath and Wilton House on this small group day trip from Central London. Get tickets >>>
Madame Tussauds is now opening in London in May. It's operating at reduced capacity to allow for social distancing. Some experiences and facilities have been adapted or suspended. Get tickets >>>
Sea Life London Aquarium is now open from May. A firm favourite with kids as you journey into the underwater world. Like most venues in London, it must now be pre-booked online. Get tickets >>>
London hop-on hop-off bus tours are back in May! Available with a special offer for reopening. When you buy a 24-hour ticket you'll get a free extra day plus a River Thames Cruise. Get tickets >>>
Shrek's Adventure! London is back in May. Join the search to find Shrek in this immersive experience. Now opening from May with limited admission numbers. Get tickets >>>
London's River Thames Cruises are returning in May, a fun way to get to know the city. Get tickets >>>
The London Dungeon is now open from May! Explore the dark side of London's history in a fun and interesting way. Get tickets >>>
The London football stadium tours are expected to open from May. This includes the Arsenal Stadium Tour, Chelsea Stadium Tour and Tottenham. The West Ham stadium tour at the London Stadium has also reopened.
Events Open in London – May 2021
After a long wait, we're seeing exciting London events opening their doors in May! Read our May 2021 Guide for more inspiration!
Come and rent a private dome at the Secret Garden in London this May. A great way to get out and about whilst keeping your bubble. Get Tickets >>>
The Crystal Maze Live Experience is reopening in London on 20 May! Relive the hit 90s TV show in this crazy immersive team experience. The ultimate London escape room to unwind with friends! Book Now >>>
Join the Murdér Express for an immersive dining experience this May! From 21 May 2021 you'll get to head back to the beginning of the 20th Century for a glitzy meal on a train carriage with a twist. Book Now >>>
Sign up to our newsletter for updates
Update April 2021: The government has outlined plans to ease restrictions. Outdoor hospitality is expected to reopen from 12 April 2021, whilst indoor hospitality is expected to reopen on 17 May 2021.
Keep up to date on what's opening in London and sign up to the Tourist England newsletter.
Iconic London Attractions Now Open
It's been a long time coming, but London's iconic tourist attractions are reopening their doors! You'll need to book tickets and advance and adhere to new social distancing and hygiene measures.
St Paul's Cathedral is expected to open in May. The cathedral is operating a one-way system with limited numbers of people allowed in at one time. Get tickets >>>
Cutty Sark & The Royal Observatory Greenwich are now open from 17 May 2021! Enjoy a day out in Greenwich and explore two of the most famous sights in the area. Stand on the historic Prime Meridian line. Get tickets >>>
The Old Royal Naval College partially reopens on 12th April 2021. This includes the grounds, and reatil shops, although opening times have changed.
The Tower of London reopens soon, including seeing the Crown Jewels, Yeoman Warders, the White Tower and more! Get tickets >>>
Westminster Abbey reopens soon, although it is currently open for worship and you can join the daily Eucharist service according to the latest government guidelines.
More Attractions Opening in London
Many London attractions are reopening or have already opened. More are likely to follow suit over the coming weeks.
The London Zoo reopens on 12 April 2021, offering a safe outdoor experience for all the family.
Tower Bridge reopens soon
Somerset House will reopen part of the site on 12 April 2021, including the Edmond J Safra Fountain Court and River Terrace. The on-site Watchhouse and E10 café Hej also reopen (takeaway only).
Many outdoor spaces at Hampton Court Palace are now open. Some of the outdoor spaces are already open
The Queen's Gallery at Buckingham Palace reopens on 17 May 2021. This includes Masterpieces from the Buckingham Palace exhibition
Kensington Palace plans to reopen soon, including the State Apartments and Victoria: A Royal Childhood
The Drive-In is offering drive-in cinema experiences, a great way to get out of the house while socially distancing! Lots of films, outdoor theatre and live performances will be on show at Troubadour Meridian Water in Enfield
Some great day trips from London have now started operating to outdoor attractions nearby London, including trips to the Bombay Sapphire Gin Distillery, the Seven Sisters Cliffs and Stonehenge
Museums & Galleries Opening in London 2020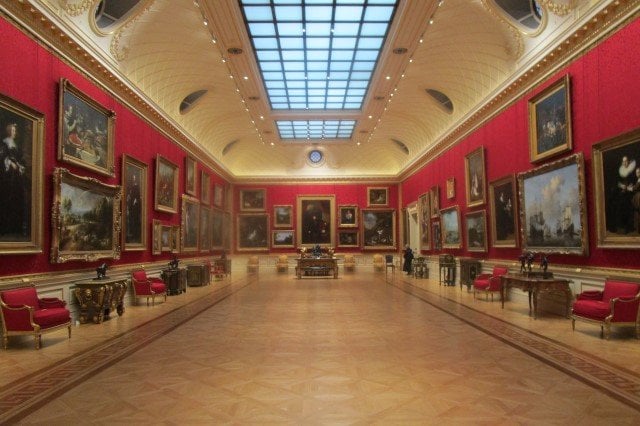 Several museums and galleries are re-opening their doors to visitors in the next few weeks, with new restrictions in place in response to coronavirus. This means booking tickets in advance, wearing face masks and adhering to distancing restrictions.
Monday, 6 July 2020: The RAF Museum London reopens in phases, with more hangers reopening after 20 July
Wednesday, 8 July 2020: The National Gallery opens, including a highly-anticipated Titian exhibition which will run until January 2021.
Wednesday, 8 July 2020: The Foundling Museum reopens to the public, including its Portraying Pregnancy: from Holbein to Social Media exhibition.
Monday, 13 July: The Barbican Centre is partially reopening, with the art gallery and Conservatory open to the public. This includes the Masculinities: Liberation through Photography exhibition.
Tuesday 14 July: Whitechapel Gallery reopens, with bookings to their major show, Radical Figures, as well as an array of free displays.
Wednesday, 15 July 2020: The Wallace Collection is reopening it's doors to the public, albeit with reduced opening hours and a free timed ticket system that will need to be booked in advance. The temporary exhibition Forgotten Masters: Indian Painting for the East India Company, will reopen on Wednesday 29 July.
Thursday, 16 July 2020: The Royal Academy of Arts reopens, including a Picasso exhibition that returns following a nearly 4-month closure due to the coronavirus.
Monday, 27 July 2020: The Tate Modern and Tate Britain will reopen on this date. An Andy Warhol exhibition opens at the Tate Modern displaying iconic works from the Warhol collection, showcasing his experiments with different mediums.
Thursday, 30 July 2020: The Horniman Museum reopens and all visitors will have to book a free ticket in advance
Friday, 31 July 2020: The Design Museum will partially reopen
August: Some of the major museums are reopening in August 2020, with the Imperial War Museum on 1 August, Natural History Museum on 5 August and Victoria & Albert Museum on 6 August. The Science Museum follows on 19 August.
What's Still Not Open in London?
A few attractions, museums and galleries have yet to announce their reopening dates and there are indications that some venues might not open at all. And it seems that most theatre shows will not be open to the public this year 🙁 However, The Mousetrap has announced it will be reopening in October 2020.
In light of the continually changing situation, this page will be regularly updated. Last update: 7 April 2020.