What's Open in Edinburgh Now?
Most attractions are open in Edinburgh. Scotland has a COVID tier system, and in Edinburgh most attractions have opened. Tickets for almost all attractions must be purchased in advance. Timed entry is the new norm, with restricted visitor numbers and social distancing measures. This means you should book tickets in advance.
Make the most of the summer with our round-up of what's open in Edinburgh following the easing of lockdown restrictions.
Open Now….
Many of the major attractions in Edinburgh are now open for the public to visit!
Palace of Holyroodhouse, Prince Philip Exhibition
The Prince Philip exhibition at the Palace of Holyroodhouse is now open to the public. Explore the life and legacy of the Queen's husband, following his passing earlier this year. Entry is included in a standard admission ticket.
Book Tickets: Palace of Holyroodhouse >>>
Royal Yacht Britannia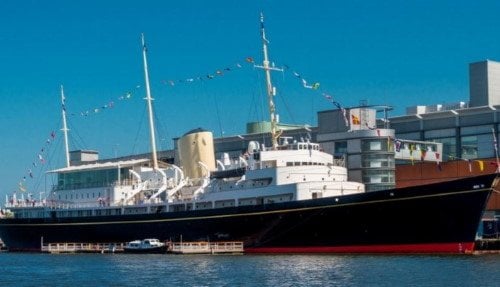 The Royal Yacht Britannia is now open to the public. You can once again follow in the footsteps of Royalty with a visit to the iconic vessel. The yacht is running a one-way system onboard to ensure public safety and the tea room is operating with card payments only.
Book Tickets: Royal Yacht Britannia >>>
Edinburgh Underground Vaults
The Edinburgh Underground Vaults are now open. Explore the underground vaults as you hear spine chilling stories from your guide, and explore the city's ghostly past on walking tour of the Old Town.
Book Tickets: Underground Vaults Tour >>>
Camera Obscura
Camera Obscura is now open to the public. Visitors will once again get see over 100 illusions as well as the best rooftop views of the city! The attraction is running at only 30% of normal capacity to allow for social distancing.
Book tickets: Camera Obscura >>>
Day Trip to Loch Ness – Small Group
Day trips to Loch Ness from Edinburgh is now operating. Try and spot Nessie with a 1-day group tour to Scotland's most famous Loch.
Book Now: Loch Ness Tour from Edinburgh >>>
Hop on Hop off Edinburgh
Hop on Hop off Bus Tours are now operating! Rediscover the Scottish capital with a 24 hour ticket and enjoy spectacular views of the city. There's also a special offer for families!
Book Now: Hop on Hop off Edinburgh >>>
Harry Potter Walking Tours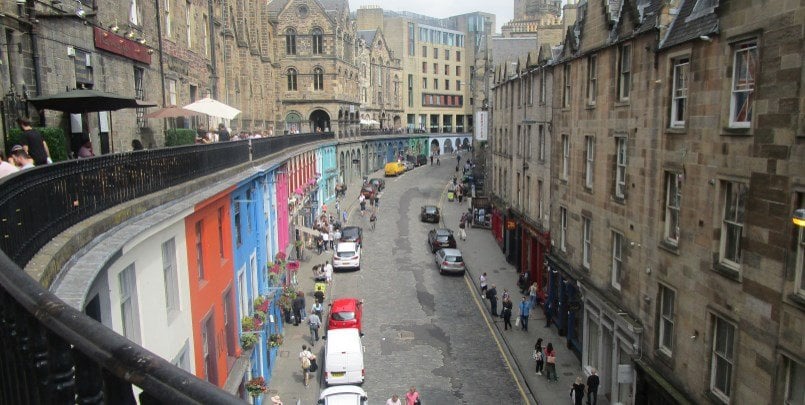 Harry Potter walking tours of the city are now operating and open for booking. Tours are available with an English or German speaking guide. Discover the city that inspired J K Rowling!
Book now: Harry Potter Walking Tour >>>
Scotch Whisky Experience
The Scotch Whisky Experience is now open. Visitors can discover Scotland's most famous drink, see the world's largest collection of Scotch Whisky and taste a wee drum!
Book Tickets: Scotch Whisky Experience >>>
More attractions open in Edinburgh
Real Mary King's Close is now open to the public. Explore Edinburgh's biggest underground experience and follow in the foosteps of former residents!
Edinburgh Castle is now open, with new restrictions in place to keep visitors safe. You'll also notice some changes due to the difficulties of keeping social distancing. Tickets must be purchased online and are in high demand.
The Scottish National Gallery is open to the public and you can explore the oustanding national collection with a free timed ticketing system. Whilst some galleries remain closed, there will be works on display by Botticelli, Raphael, Titian, El Greco, Velázquez, Rembrandt, Vermeer, van Dyck and more. 
Lots of multi-day tours from Edinburgh have now restarted, visiting places including the Isle of Skye, Loch Ness and The Highlands.
The National Museum of Scotland is back! This includes an exhibition exploring Viking age treasure that runs until September 2021. Tickets must now be booked online.
Modern One reopens to the public. This museum displays Scotland's collection of modern and contemporary art
Edinburgh Zoo has reopened to the public. Once again visitors can discover this fantastic zoo with over 1,000 rare and endangered animals.
The Royal Botanic Garden Edinburgh is now open. You must book a timeslot online in advance of your visit.
Two more attractions are opening in Edinburgh. The Scottish National Portrait Gallery (from 30 April) and Modern Two (from 26 April) will be reopening.
What's still not open?
Whilst most attractions in Edinburgh have reopened to the public, some still remain closed. This includes the Museum of Childhood, which remains closed until further notice.
Last update: 28 May 2021