Windsor Castle Tour from London & Heathrow to Southampton
-Our Windsor Castle tour from London to Southampton Cruise Terminal picks up from hotels in the city centre and Heathrow Airport. Visit Windsor Castle, one of the official homes of the King and
Available on Selected Dates from £
129
per Person
Central London Hotels or Heathrow Airport Pick-up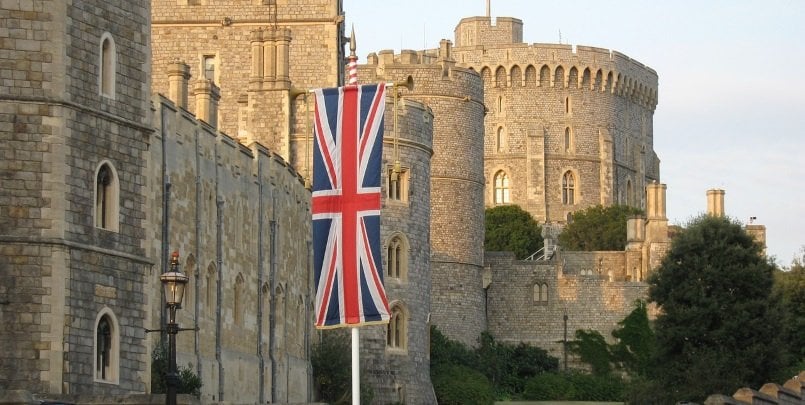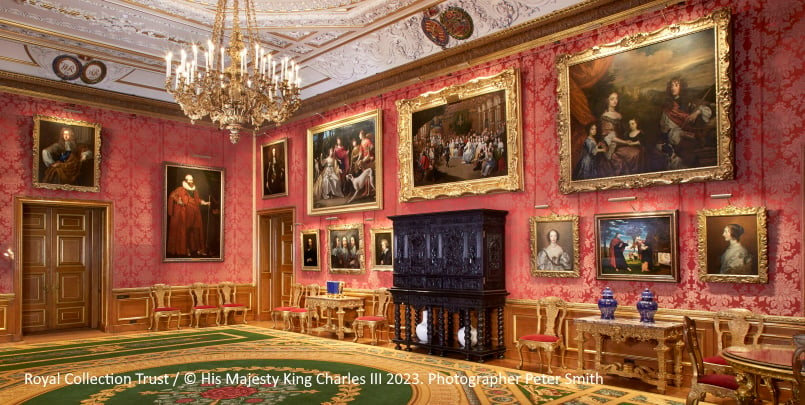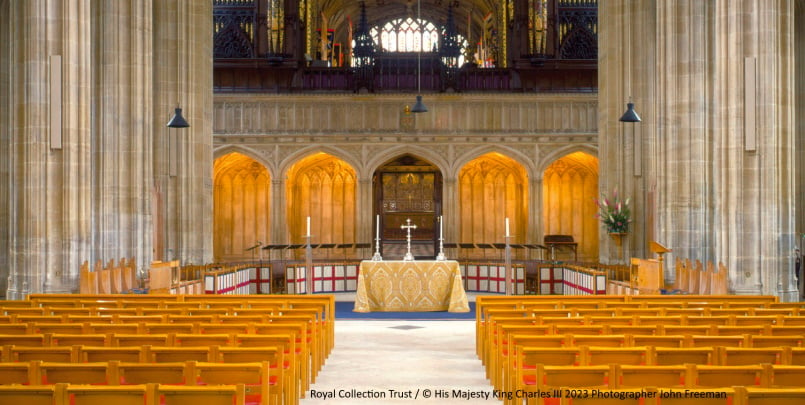 -Our Windsor Castle tour from London to Southampton Cruise Terminal picks up from hotels in the city centre and Heathrow Airport. Visit Windsor Castle, one of the official homes of the King and the oldest continuously inhabited castle in the world. Discover the State Rooms with extraordinary furnishings and admire the grand reception room. See St George's Chapel, where Queen Elizabeth II was laid to rest alongside her husband, Prince Philip. It is also where Prince Harry and Meghan Markle were married. Please note that St George's Chapel is closed on Sundays.
Following the visit, enjoy an easy drive in our luxury coach to Southampton Cruise Terminal. Our transfer service is carefully coordinated with your ship's departure time. This service is available on all dates that Royal Caribbean, Oceana, NCL, Carnival, Celebrity, Princess, and Disney cruise ships depart from Southampton Cruise Terminal.
This is the best way to combine a transfer to Southampton Cruise Terminal with a visit to Windsor Castle along the way!
Itinerary:
Windsor Castle:
Welcome to Windsor Castle, the oldest and largest inhabited castle in the world! The original castle dates back to the 11th Century, has undergone many additions and transformations since. Today, it is one of the official homes of King Charles III, His Royal Highness.
Our Windsor Castle tour from London to Southampton Cruise Terminal includes a visit to the State Apartments and St George's Chapel. Audioguides include an introduction by the Prince of Wales and full commentary throughout the tour.
Many of the State Apartment rooms have been restored following a devastating fire in 1992. You'll find beautiful artwork on the walls, including pieces by Rembrandt and Rubens. Highlights include The King's Drawing Room, The Grand Reception Room, The Queen's Ballroom, and The Lantern Lobby. All the rooms are decorated with lavish furnishings and extraordinary items ranging from a suit of Henry VIII's armour to elaborate parquet flooring. The Drawings Gallery includes pieces by Michelangelo and Raphael.
Our Windsor Castle tour to Southampton Cruise Terminal also includes a visit to St George's Chapel. It's an enormous structure the size of a cathedral and is considered a masterpiece of Gothic architecture. This is where the Royal Wedding of Prince Harry and Meghan Markle took place. It is the spiritual home of the Order of the Knights of the Garter and is the burial location of several British monarchs, including most recently, Queen Elizabeth II.
Please note that this is a working Chapel and is closed to visitors on Sundays.
Schedule:
07:00-08:15: Pickup at Central London hotels, air BnB and guest accommodation
09:00-09:45: Pickup at Heathrow Airport hotels
10:15: Arrival at Windsor Castle
13:30-14:00: Arrival at Southampton Cruise Terminal
*All times are approximate and depend on traffic conditions
Pickup from London
We pick up from all hotels within Central London. Your driver will meet you in the hotel lobby and assist with your luggage.
For London pickup locations see here
We can also collect from Central London vacation rental properties, Airbnb and apartments.
Pickup From Heathrow:
We pick up from most hotels at Heathrow Airport, and you can see a list of these hotels here.
If your flight is arriving on the morning of the transfer we can pick you up from one of the three hotels listed below, Please allow at least 2 hours from your flight arrival time. This will allow you to comfortably get through passport control, collect your luggage, and travel to one of the nearby hotels for a 09:00 am pickup.
Please head to the following hotels:
Arriving at Terminal 1, 2 or 3: Park Inn Heathrow,
Arriving at Terminal 4: Hilton Heathrow Terminal 4
Arriving at Terminal 5: Sofitel Heathrow Terminal 5
Luggage Allowance
2 items of hold luggage per person (maximum 23kg per piece)
2 carry-on items per person (maximum 10kg per piece)
Arriving in Southampton
On arrival at Southampton Cruise Terminal, we will drop you directly at the check-in desk. Porters will take your luggage directly to your cabin.
More details:
Visiting Windsor Castle
Entrance tickets to Windsor Castle are included
The tour of Windsor Castle is self-guided since tour guides are not allowed inside the Castle
There is a 15-minute walk from the coach park to Windsor Castle. Part of the walk is up a hill, and might not be suitable for passengers with mobility issues
Book with Confidence
Fully refundable and amendable up until 7 days before travel, with a flexible booking guarantee! You can view the booking conditions during the booking process, prior to confirmation of any booking
If your cruise ship cancels for any date in 3 2023 we will immediately offer a change of date or a full refund, whichever you prefer
If the UK reintroduces lockdown or quarantine measures, we will immediately offer a change of date or a full refund, whichever you prefer
terms and conditions
Booking is subject to
terms and conditions
of the tour operator. All passengers are advised to arrange travel insurance.
you might also be interested