Shakespeare's Stratford, Oxford & Warwick Castle Tour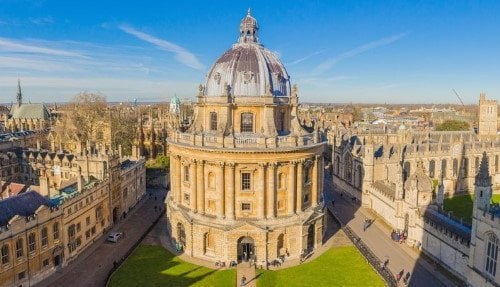 Discover Shakespeare's Stratford-upon-Avon, Oxford & Warwick Castle on our day tour from London. This is an amazing way to experience the incredible history, heritage and culture of England in one action-packed day trip.
Available Tuesday from £
69
per Person
Visit Shakespeare's Birthplace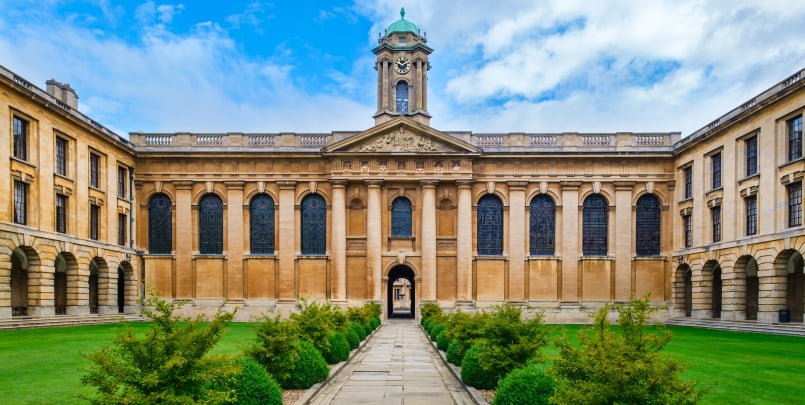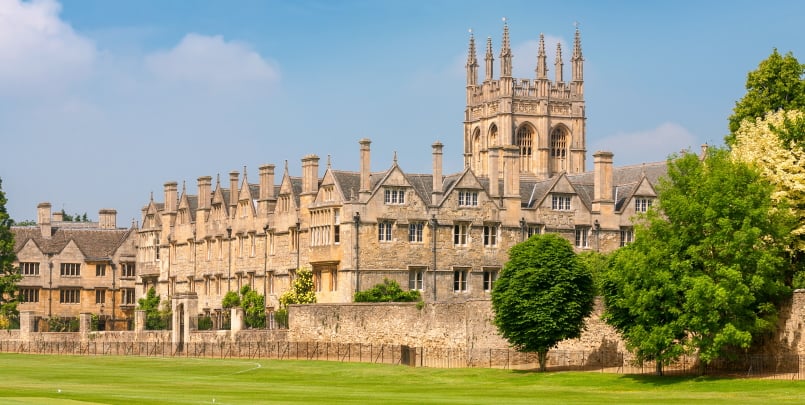 Discover Shakespeare's Stratford-upon-Avon, Oxford & Warwick Castle on our day tour from London. This is an amazing way to experience the incredible history, heritage and culture of England in one action-packed day trip. We'll explore the birthplace of William Shakespeare, walk the streets of the world-famous university town, and visit the most impressive medieval fortress in Europe. Plus we'll even have time to take in the beauty of the English countryside on this fully guided day trip from London!
Having picked you up from Central London early in the morning, our first stop is Stratford-upon-Avon…
1. "To be, or not to be: that is the question!"
Welcome to Stratford-upon-Avon, or better known as "Shakespeare's hometown"! This is the place where the world's greatest playwright was born and raised, right in the heart of the English Countryside and next to the flowing waters of the pretty River Avon.
We'll visit Shakespeare's childhood home to see where it all began in 1564. Enter inside to see objects and hear stories about the great playrights life. Learn how this genius of the English language continues to shape our lives today.
2. Warwick Castle
Having satisfied our appetite and taste for all things Shakespeare, we'll hop on board our luxury coach and head to Warwick Castle. This awesome place is almost 1,000 years old and has played a major role in shaping the history of Great Britain. Arriving at Warwick Castle, you'll be greeted by a guide dressed in medieval costume who will give a fun introductory explanation about the medieval fortress.
Warwick Castle is home to the world's most powerful catapult, one of the biggest and most deadly military machines of all time. You'll get to explore the ramparts and towers, stroll around the beautiful gardens, and learn about all the famous battles that took place on this site! Warwick Castle is so awesome that Tripadvisor reviewers have consistently described it as "amazing", "wonderful", and "a great day out!"
From Warwick Castle, we'll take a drive into "ye olde England", along the windy roads, past the pretty villages and through the lovely green rolling hills. Our final stop of the day is Oxford…
3. Oxford
Oxford is the second oldest university town in the world and, once upon a time, was even the capital of England! This place has published more writers per square mile than anywhere else in the world, is home of the Real Alice in Wonderland and is instantly recognizable from its prominent role in the Harry Potter movies.
We'll enjoy a walking tour of Oxford's city centre, walking along the old cobbled streets, soaking up the incredible history, and passing many of the famous university buildings.
Enter inside the university church of St Mary the Virgin, a 13th Century baroque building that is one of the most impressive sights in the city.
This concludes our Stratford-upon-Avon, Oxford & Warwick Castle tour. From here it' back to London, passing through some of the scenic English countryside along the way. We'll arrive back at Victoria Station around 7 pm.
To Sum Up:
Depart London on a luxurious air-conditioned bus
Visit Stratford-upon-Avon, and explore the cottage where William Shakespeare lived.
Visit Warwick Castle, one of the most impressive medieval fortresses in Europe and explore the castle, ramparts, towers and gardens
Drive through the English countryside. See the magnificent views, charming little villages and learn about the history of the region from your guide
Visit Oxford and explore the heart of the city. Admire the dreamy spires and inspiring Oxford University Colleges with a walking tour, and learn about the cities connection with Harry Potter and Alice in Wonderland
Return to London
Tour Details:
Tour departs from  Bus Stop 1, Bulleid Way, Victoria, London SW1W 9SH at 8:30am. It returns at approximately 7pm.
Included:
Entrance fees to Warwick Castle, Shakespeare's Birthplace, University Church of St Mary the Virgin (if selected at checkout)
A professional guide
Luxury transportation with wifi
Excluded:
All food & drink
Gratuities (optional)
Cancellations:
Free cancellation up to 24 hours before departure
Tour Booking
TOUR OPTION
AVAILABILITY
CHOOSE
Senior (age 60+)
Every Day
£64
Student (with ID)
Every Day
£64
Child (age 3-16)
Every Day
£59
Family ticket
Every Day
£246
Led by an experienced tour guide and including luxury transportation from Central London, this is the perfect way to learn more about some of the most important places in England. Discover the charm and beauty of Stratford-upon-Avon, a picturesque medieval English town with ancient Tudor houses.  Explore the birthplace of its most famous resident, William Shakespeare and see the sites most connected to his life. Drive through the stunning Cotswold's countryside, an area of outstanding natural beauty, and hear tales of the region with a fully licensed guide. Visit the famous university city of Oxford, renowned for its impressive college buildings, ancient spires, and stunning architecture. Discover 1,000 years of history at Warwick Castle.
terms and conditions
Booking is subject to
terms and conditions
of the tour operator. All passengers are advised to arrange travel insurance.