Stonehenge, Windsor & Salisbury Tour from Southampton to London
Our Stonehenge, Salisbury, & Windsor tour is perfect for travellers who want to turn their journey from Southampton Port to London or Heathrow Airport into an unforgettable day out! Travel in luxury transportation
Available on Selected Dates from £
119
per Person
Central London Hotels or Heathrow Airport Drop-off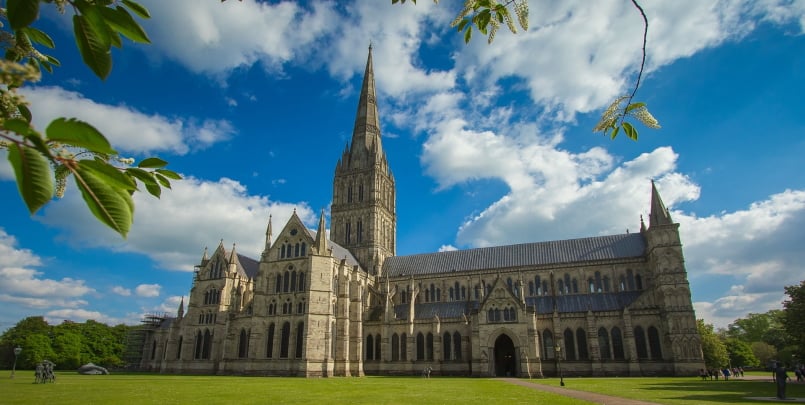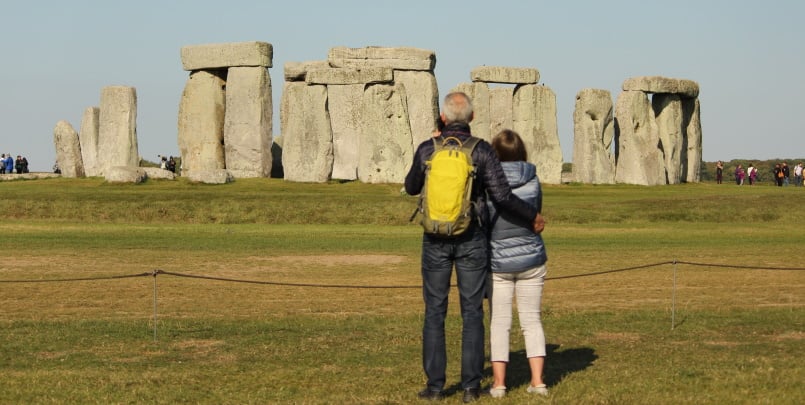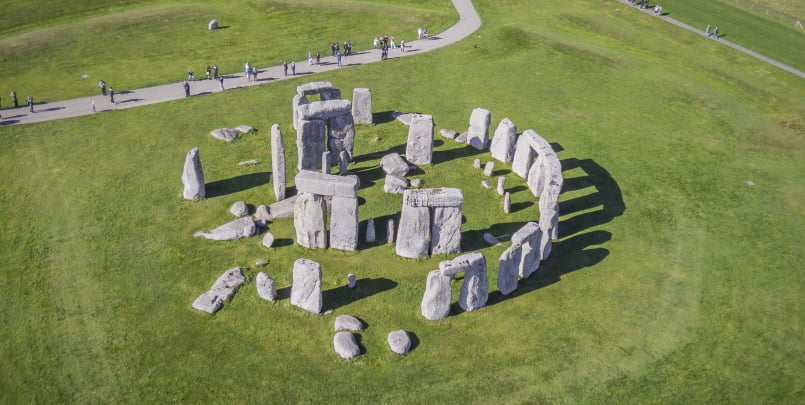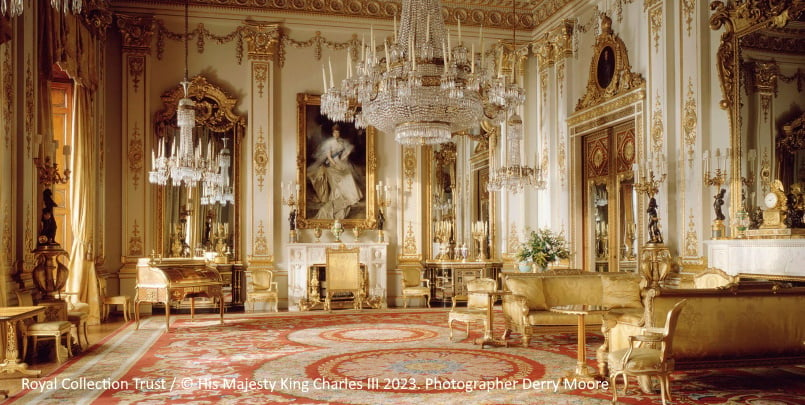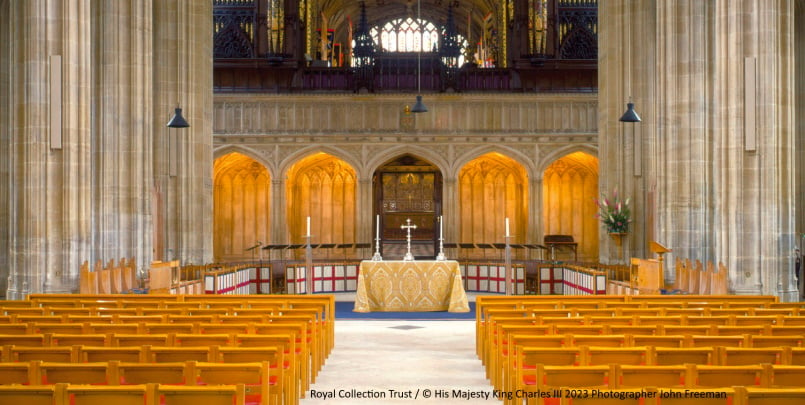 Our Stonehenge, Salisbury, & Windsor tour is perfect for travellers who want to turn their journey from Southampton Port to London or Heathrow Airport into an unforgettable day out! Travel in luxury transportation and with an expert tour guide. Discover the Magna Carta at Salisbury Cathedral, the ancient stone circles at Stonehenge and over 900 years of royal history at Windsor Castle. At the end of the day, we can drop-off at Central London and Heathrow hotels, Heathrow airport terminals, and London train stations.
Our Stonehenge, Windsor and Salisbury Tour is available from Southampton to London on all dates when Royal Caribbean, Oceania, NCL, Celebrity, Princess & Disney cruise ships arrive at Southampton Cruise Terminal.
We have many years of experience collecting from cruise ships, with constant monitoring of your cruise ship arrival time to ensure a seamless pickup process.
08:00: Meet your guide at Southampton Port Terminal on this full day tour of Stonehenge, Salisbury & Windsor ending in London & Heathrow Airport
08:30: Depart Southampton Port and drive into the English countryside in luxury transportation and with an expert tour guide
09:15: Arrive at Salisbury Cathedral, one of England's most impressive places of worship which boasts the tallest spire in Britain. Admire the Magna Carta and Europe's oldest clock
10:45: Arrive in Stonehenge and learn more about this UNESCO World Heritage Site. Visit the stone circles (optional extra entrance fee)
14:00: Arrive at Windsor. Optional visit to Windsor Castle. Alternatively, discover the charming Windsor town centre.
16:45-17:30: Drop-off at Heathrow terminals & hotels
18:00-18:30: Drop-off at Central London hotels & train stations
18:45-19.00: Drop-off at Victoria Train Station (from here there are trains & buses to Gatwick, Stansted & Luton Airports)
All times are approximate and are dependent on traffic conditions
itinerary:
Salisbury Cathedral:
Our first stop on our Southampton to London tour is the picturesque town of Salisbury, about 45 minutes drive from Southampton. The town is home to Salisbury Cathedral, one of the most spectacular places of worship which boasts the largest spire in Britain and the oldest working clock in Europe. We'll spend around 1 hour exploring the Cathedral, including a viewing of the best-preserved copy of the Magna Carta. This is one of mankind's most important documents, guaranteeing individuals the right to justice and a fair trial!
Salisbury Cathedral is closed on Sundays since it is a working cathedral. Instead, you will have time to explore the pretty town of Salisbury.
Stonehenge: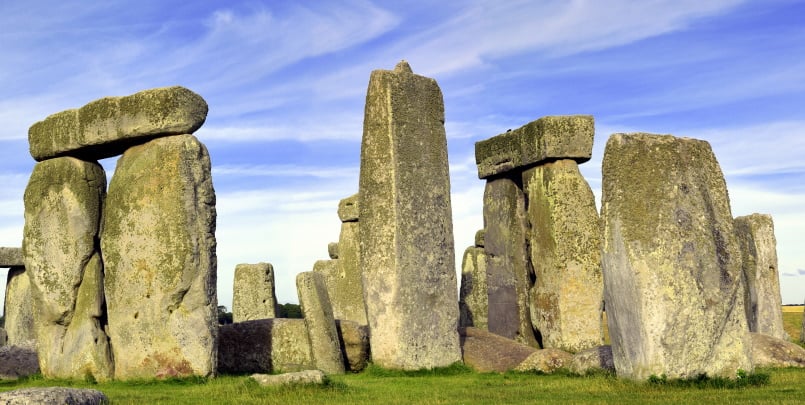 Following our visit to Salisbury Cathedral, we head through Salisbury's pretty town centre and into the gorgeous English countryside towards Stonehenge. On arrival at Stonehenge, your guide will explain the history and heritage of this UNESCO World Heritage Site. Learn more about how this site was constructed, and why it was built in the first place! Stonehenge is one of the most popular places to visit in the UK, and amongst the most mysterious locations in the world. From here, you have the option of visiting the stone circles (optional extra).
Windsor Castle:
Windsor Castle is the last stop on our Southampton to London day trip. It is the longest continuously inhabited castle in the world and home to the British royal family. Discover over 900 years of history on a visit to the State Rooms. Visit St George's Chapel where Queen Elizabeth II and her husband Prince Philip are buried. It is also where Harry and Meghan tied the knot. Please note that St George's Chapel is closed on Sundays. Admire the incredible interiors, luxury furnishings and impressive architecture, on a self-guided visit of the Castle, accompanied by excellent audio guides.
Entrance tickets to Windsor Castle are optional extras. If you choose not to visit Windsor Castle, you'll have time to walk around the pretty town centre of Windsor and nearby Eton.
Windsor Castle will be closed on Tuesdays & Wednesdays in 2023. On days when it is closed, you will visit the pretty town of Windsor and nearby Eton instead.
This is the final stop. From here we drop you off at Heathrow airport or London hotels
Tour info:
Departure from Southampton Cruise Terminal:
Most ships arrive at Southampton Port between 05:00-06:00. Disembarkation starts at around 07:00
Your driver will meet you at the exit of the terminal building at 08:00
Departure from Southampton Port at 08:30
If your ship is delayed, then the tour bus will wait (applicable only to the listed ships we service), which you can see on our checkout page
Drop-off Locations:
We drop off at all central London hotels, all Heathrow Terminals and most Heathrow airport hotels
Tour includes:
Transportation in a luxury air-conditioned  coach
An expert tour guide
Entrance to Salisbury Cathedral (which is free)
Optional Extras:
We recommend adding these optional extra tickets at the same time as booking the tour
Entrance tickets to Stonehenge
Entrance tickets to Windsor Castle
Tour excludes:
Lunch (we recommend purchasing lunch in Salisbury)
More info:
We spend approximately 1 hour in Salisbury, 90 minutes at Stonehenge and 2 hours at Windsor.
The walk from Windsor Car Park to Windsor Castle is uphill and takes 10-15 minutes. This might not be suitable for passengers with mobility issues
The walk from the bus to Salisbury Cathedral takes 10-15 minutes
Each person is allowed a maximum of 2 items of hold luggage (23kg / 50lbs each) and 2 items of carry on luggage (10kg / 22lbs each)
Book with Confidence
Fully refundable and amendable up until 7 days before travel, with a flexible booking guarantee.You can view the booking conditions during the booking process, prior to confirmation of any booking
If your cruise ship cancels for any date in 2023 we will immediately offer a change of date or a full refund, whichever you prefer
If the UK reintroduces lockdown or quarantine measures, we will immediately offer a change of date or a full refund, whichever you prefer
terms and conditions
Booking is subject to
terms and conditions
of the tour operator. All passengers are advised to arrange travel insurance.
you might also be interested