Stonehenge, Windsor Castle & Bath Tour from London
Our Stonehenge, Windsor Castle and Bath day tour departing from Central London is a great way to visit some of England's most impressive attractions. The tour includes an expert guide, entrance fees and
Available Every Day from £
79
per Person
UNESCO World Heritage Sites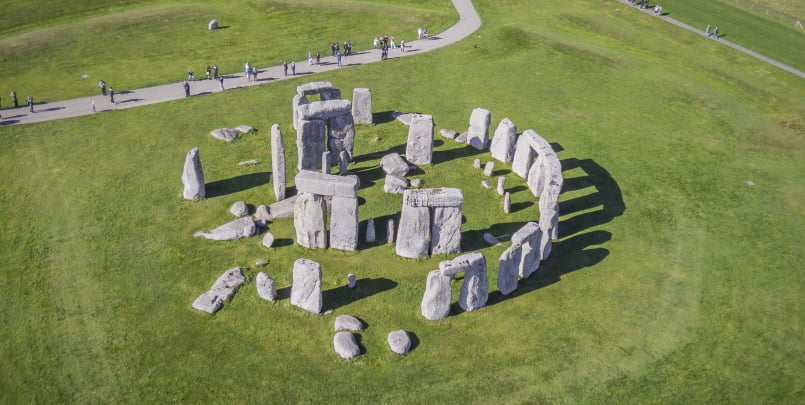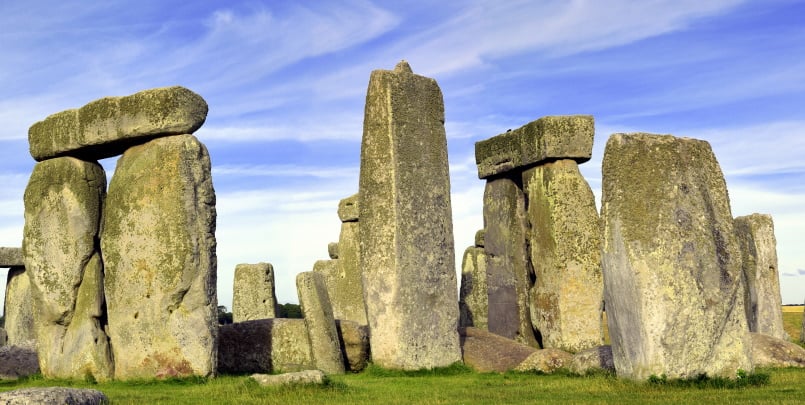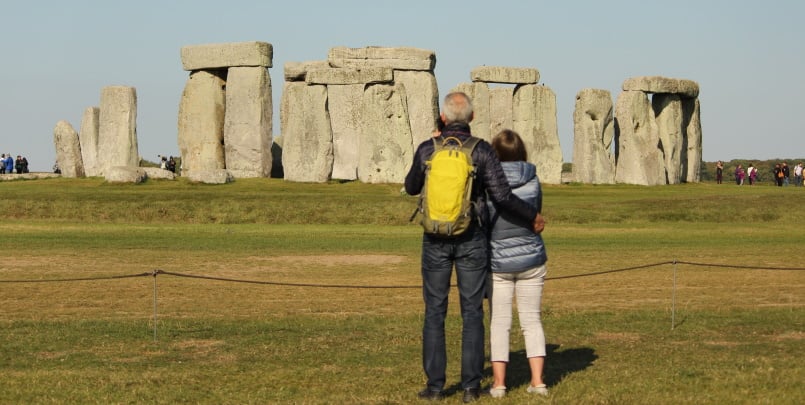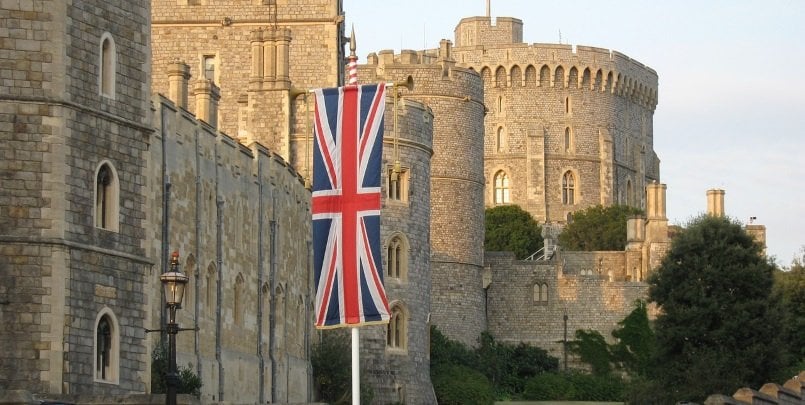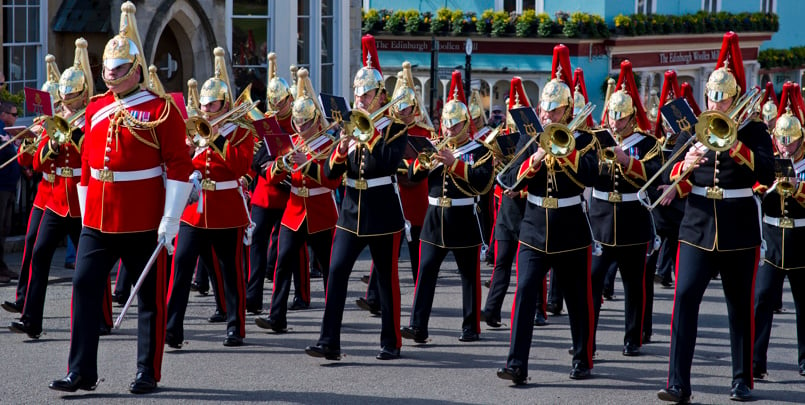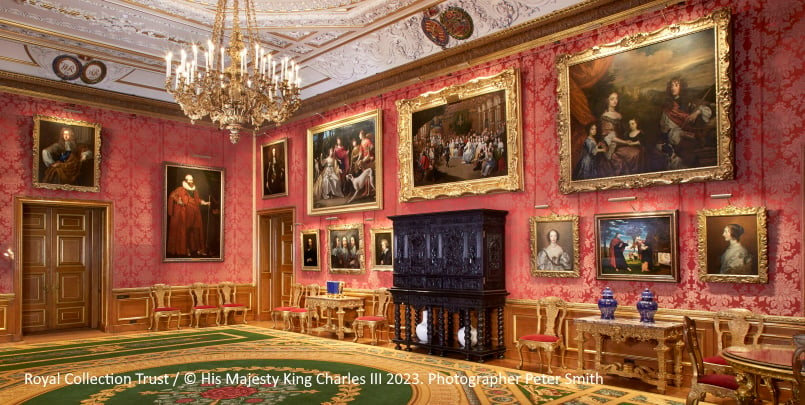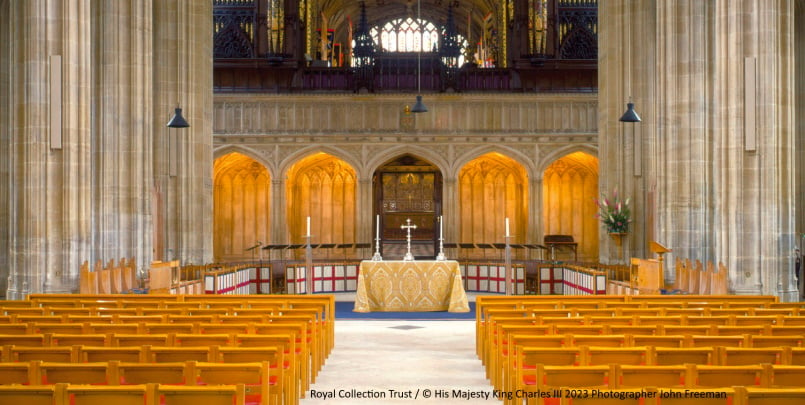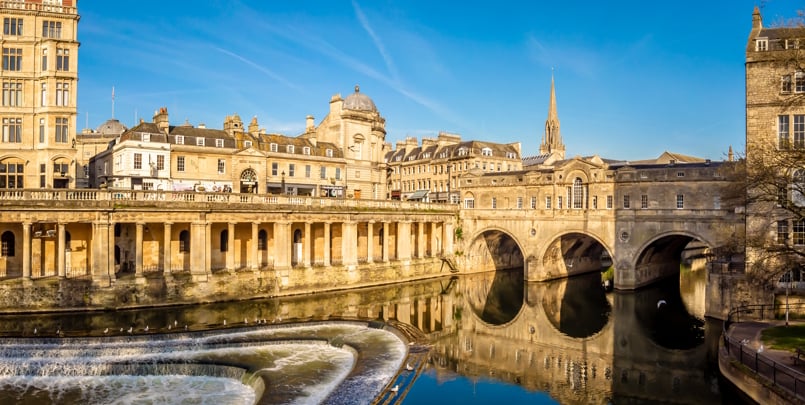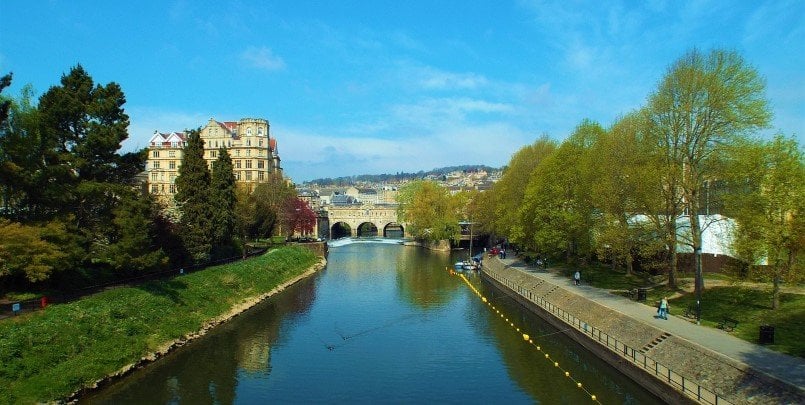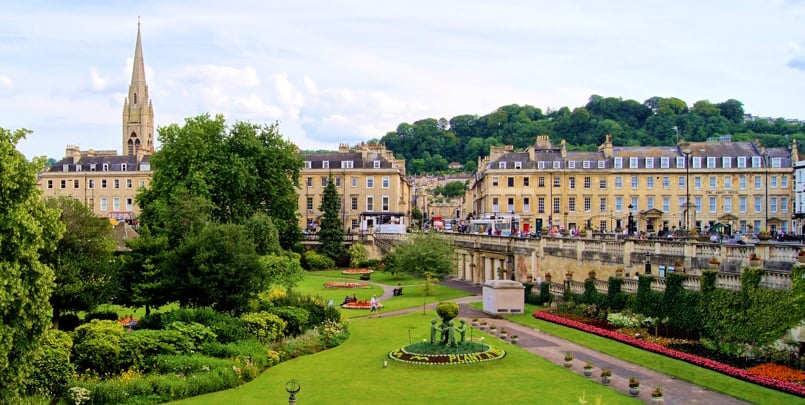 Our Stonehenge, Windsor Castle and Bath day tour departing from Central London is a great way to visit some of England's most impressive attractions. The tour includes an expert guide, entrance fees and transportation in a luxury coach with wifi, and is specially designed to optimize your touring experience. Discover UNESCO World Heritage Sites in Stonehenge and Bath and admire 900 years of royal history at Windsor Castle. Our Stonehenge, Windsor Castle & Bath tour is available every day of the week departing from Central London. It's a magical day out where you'll get a feel for the sights, sounds and tastes of England.
Our tour operates with guiding in English every day. We also have departures with guiding in Japanese, Chinese and Spanish on selected days of the week.
Cancel your booking and receive a full refund up to 24 hours before your time of travel
itinerary:
Depart Central London at 08:00am. We drive to Windsor Castle onboard a luxury coach with a professional tour guide.
Discover Windsor Castle, which is a Royal home of King Charles III. Explore the amazing State Rooms fit for a King or Queen
Also, visit St George's Chapel. This is where Queen Elizabeth II and her husband were laid to rest.
Arrive at Stonehenge and see the world-famous stone circles. This UNESCO World Heritage Site is one of the most mysterious places in the world…over 5,000 years old, and still nobody is quite sure why it was built or by whom.
Visit Bath which is a UNESCO World Heritage city. Enjoy a walking tour through the narrow cobbled streets where you'll see the famous Georgian architecture. Many streets were used when filming the Netflix series Bridgerton. You'll also have time to visit Bath Abbey and Pulteney Bridge
Choose to visit the Roman Baths, one of England's most popular attractions. Whilst you can no longer take a dip in the water, you can admire this impressive Roman structure and have the opportunity to sip the waters in the Pump Room
Return to London at approximately 8 pm
NB: All times are approximate and may vary according to traffic conditions
highlights:
Windsor Castle  & St George's Chapel
Our first stop of the day is Windsor Castle, one of the most impressive castles in England, with over 900 years of history. This is a Royal residence of King Charles III, and is rumoured to have been the favourite residence of Queen Elizabeth II.
Explore the elegant State Apartments with paintings by Leonardo Da Vinci and Rembrandt. See Queen Mary's Dolls House which is the largest and most spectacular in the world. Enter St George's Chapel which is the final resting place of Queen Elizabeth II and Prince Philip. On most Thursdays and Saturdays, you can watch the Windsor Castle Changing of the Guard Ceremony.
Please note that St. George's Chapel is closed to visitors on Sundays as services are held throughout the day. Worshippers are welcome to attend the services.
Please note that Windsor Castle is closed to visitors on Tuesdays and Wednesdays. On these days, enjoy a guided walking tour of the pretty town of Windsor instead.
Stonehenge:
Depart Windsor Castle and travel to Stonehenge. This UNESCO World Heritage Site is famous for its ancient stone circles that date back to Neolithic times. Today it is considered among the most mystical places in the world, and it's hard not to be impressed by the extraordinary scale of the site. Learn more about how and why Stonehenge was built from your guide. You'll also have time to explore the visitor's centre with displays of over 250 archaeological objects. Enter the recreated neolithic village to imagine what life would have looked like 5,000 years ago.  There is also a cafe which is an ideal place to enjoy lunch, and a visitors shop where you can receive a 25% discount on Stonehenge guidebooks. There is also a free audio guide that you can download onto your smartphone from the app store.
Bath:
The final stop of our day tour from London is the ancient city of Bath, where the Romans first built a spa in 70 AD. Choose to visit The Roman Baths, which were used in ancient times by the Romans to worship the Goddess Sulis Minerva as they bathed in the hot natural spring water. Today, whilst no bathing is allowed, guests can walk the Roman pavement, see the surviving structure and even sample some of the spring water.
You'll have time to explore this UNESCO World Heritage City. See the stunning Georgian architecture, walk the pretty streets, and enjoy views of the River Avon. Highlights of Bath include the Royal Crescent and the Assembly Rooms, and you'll have time to see Bath Abbey, founded in the 7th Century, and Pulteney Bridge. There are also many pubs and cafes where you can enjoy lunch.
Bath was used as a filming location in the making of the Netflix series Bridgerton, and you might notice some familiar places from the show as you walk around the city.
more info:
Tour includes:
Transportation in a luxury coach with air conditioning, free USB chargers and wifi
A professional guide
Enjoy a 25% discount off Stonehenge guidebooks. Show your given wristband to get the discount
Tour excludes:
Entrance fees. You can choose to add entrance fees on the book now page. The above content is available if all entries are selected
Gratuities (optional)
Audioguide: You can download the Stonehenge Audio tour app onto your phone. Available in: English, French, Italian, Spanish, German, Japanese, Mandarin, Russian, Dutch, Polish, Korean, Brazilian and Portuguese
Additional Tour Info:
Our tour departs at 08:00 am from Stop Z6, outside 52 Grosvenor Gardens, London, SW1W 0BD. Check-in time 7:30 am.
You will spend approximately 90 minutes at each location – Stonehenge, Windsor Castle and Bath
It ends at around 8pm with dropoff just a 3 minute walk from Gloucester Road Underground Station. This station is in Zone 1 and is three stops Eastbound on the Circle Line or the District Line to Victoria. The Piccadilly Line also runs through Gloucester Road, and is only 5 stops to Piccadilly Circus.
On Sundays, St George's Chapel is closed, so you'll have more time to explore the Windsor Castle grounds
On Tuesdays and Wednesdays, Windsor Castle is closed. If you wish to visit the castle, please select any other day of the week on our booking form.
On rare occasions when the State Apartments at Windsor Castle are closed, Queens Mary's Doll's House and the Drawings Gallery will remain open
Cancel bookings up to 24 hours before travel to receive a full refund.
Tour Booking
TOUR OPTION
AVAILABILITY
CHOOSE
Child (age 3-16)
Every Day
£69
Family (2 adults & 2 kids)
Every Day
£286
More about Stonehenge:
Stonehenge is located near the cathedral town of Salisbury. It is one of the most famous Neolithic sites in the world renowned for its ring of stone circles. It is one of the most complex Neolithic monuments in Britain and includes many burial mounds.
More about Windsor Castle:
Windsor Castle is famous for being associated with the British royal family. It is in fact one of their royal residences. Built after the invasion of the Normans in the 11th century, it is considered by many to be one of the finest pieces of architecture in the United Kingdom, expressing exceptional Georgian and Gothic taste.
More about Bath:
The city of Bath is a UNESCO World Heritage Site. This is one of the prettiest cities in England and makes for a wonderful day out from London. The city was founded by the Romans and their impact on Bath is still felt to this day. In the 18th Century, the town developed to feature lots of Georgian architecture which is an instantly identifiable feature of the city. Today, visitors love discovering the city's past, as well as exploring the vibrant shops, markets, restaurants and cafes. 
terms and conditions
Booking is subject to
terms and conditions
of the tour operator. All passengers are advised to arrange travel insurance.
you might also be interested