Stonehenge Tour from Southampton to London
Our Stonehenge tour is ideal if you are looking to make the most out of your transfer from Southampton. Spend 2 hours exploring the UNESCO World Heritage Site with its Stone Circle, Neolithic
Available on selected dates from £
125
per Person
Central London Hotels or Heathrow Airport Drop-off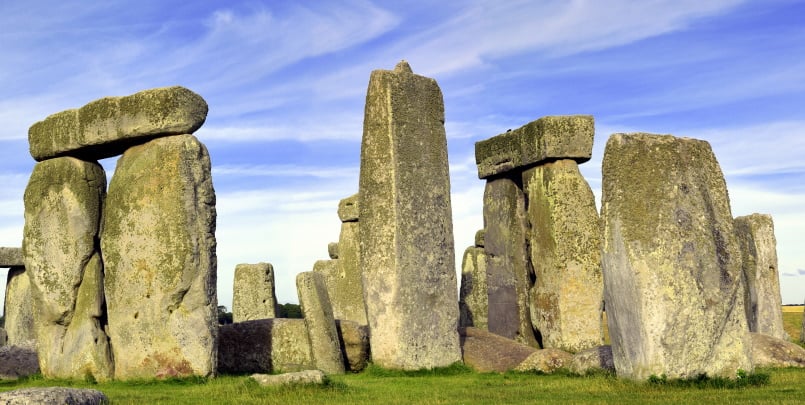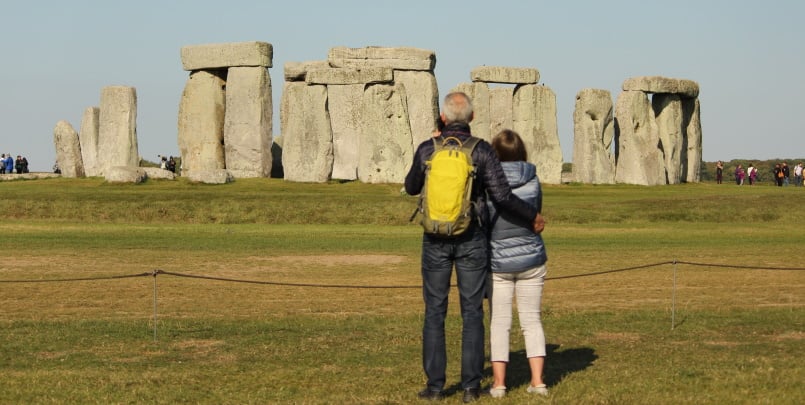 Our Stonehenge tour is ideal if you are looking to make the most out of your transfer from Southampton. Spend 2 hours exploring the UNESCO World Heritage Site with its Stone Circle, Neolithic Village, Visitors Centre and cafe. Following your visit, the tour will drop off at Heathrow Airport terminals and hotels as well as all Central London hotels, Airbnb's and train stations. Travel in a luxury air-conditioned coach accompanied by a professional guide.
Our Stonehenge Tour is available from Southampton to London on all dates when Royal Caribbean, Oceania, NCL, Celebrity, Princess & Disney cruise ships arrive at Southampton Cruise Terminal. If your ship is delayed, then the tour bus will wait (applicable only to these cruise lines).
We have many years of experience collecting from cruise ships, with constant monitoring of your cruise ship arrival time to ensure a seamless pickup process.
 Timings
Most ships arrive at Southampton Port between 05:00am-06:00am. Disembarkation starts at around 07:00am
8:30am: You will be greeted at the exit of the Cruise Terminal by our driver, who will escort you to the coach
9:00am: Depart Southampton Cruise Terminal
10:00am: Arrive at Stonehenge with 2 hours to explore
1.30-2:00pm: Drop off at Heathrow. We can drop off at all terminals and airport hotels. For a list of drop-off locations see here
2.30-3:00pm: Drop off in Central London. We can drop off at all Central London hotels and Airbnb's. For a list of  hotels we can drop-off at see here. If your hotel is not on the list, please contact us.
We can also drop off at Victoria Railway Station and Coach Station. From here, there are frequent trains and buses that go to Gatwick, Stansted and Luton airports
Please note that all timings are approximate and can vary according to traffic conditions.
If you are taking a flight from Heathrow Airport on the same day, we do not recommend this service for flights departing before 4.30 pm.  It is generally recommended to check-in at least 3 hours before your flight. If you are departing Heathrow before 4.30 pm, we would recommend considering our private transfer.
Stonehenge

Stonehenge is one of the best preserved prehistoric sites in the world. The enormous standing stones are up to 22 feet tall (6.7 metres) and weigh up to 30 tons (30,000 kilos) arranged in a circular formation. Archaeologists believe the 5,000-year-old site had a religious and ceremonial purpose, but nobody knows for sure adding to the site's mystery. A free audioguide can be downloaded onto your smartphone with commentary available in 11 different languages. Stonehenge is a UNESCO World Heritage site.
In the Stonehenge visitors centre, there are over 250 artifacts discovered during excavations of the site. There is also a recreated neolithic village, which gives visitors a sense of what life was like over 5,0000 years ago.
There is also a gift shop and cafe on-site
Tour Information
Tour includes:
Transportation in a luxury air-conditioned  coach
An expert tour guide
Entrance to Stonehenge
Tour excludes:
Lunch.  There is a cafe at Stonehenge
Luggage info:
Each person is allowed a maximum of 2 items of hold luggage (23kg / 50lbs each) and 2 items of carry on luggage (10kg / 22lbs each)
Should you wish to bring any mobility aids (wheelchairs or walkers) you MUST contact us in advance to let us know. We will require full dimensions and weight. These items must be able to be folded and stored in the luggage hold. Wheelchairs must be counted as 1 item of your hold luggage.
Book with Confidence
Fully refundable and amendable up until 7 days before travel, with a flexible booking guarantee.You can view the booking conditions during the booking process, prior to confirmation of any booking.
If your cruise ship cancels for any date in 2024 we will immediately offer a change of date or a full refund, whichever you prefer.
In the unlikely event your ship is late arriving in Southampton we will wait. This is only applicable to the ships listed on our booking page. If pickup is delayed we cannot guarantee entry to Stonehenge.
terms and conditions
Booking is subject to
terms and conditions
of the tour operator. All passengers are advised to arrange travel insurance.
you might also be interested