Stonehenge Private Tour from London
A Stonehenge private tour from London is the best way to visit this famous UNESCO World Heritage Site. You'll be able to see the ancient stone circles, visit the Neolithic Village and walk
Available Every Day from £
699
per Group
Including transport & tour guide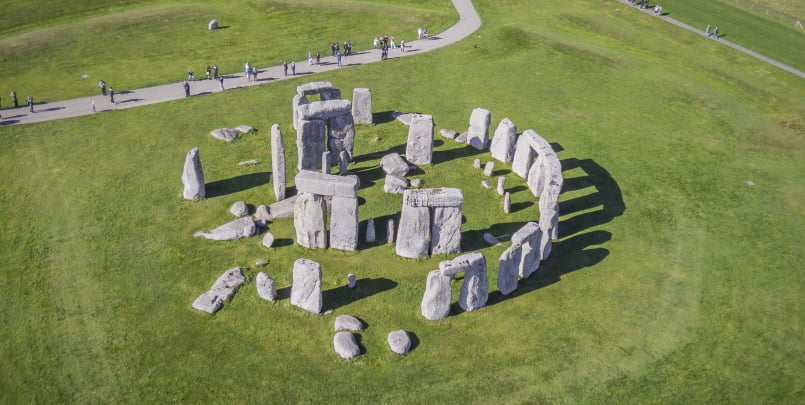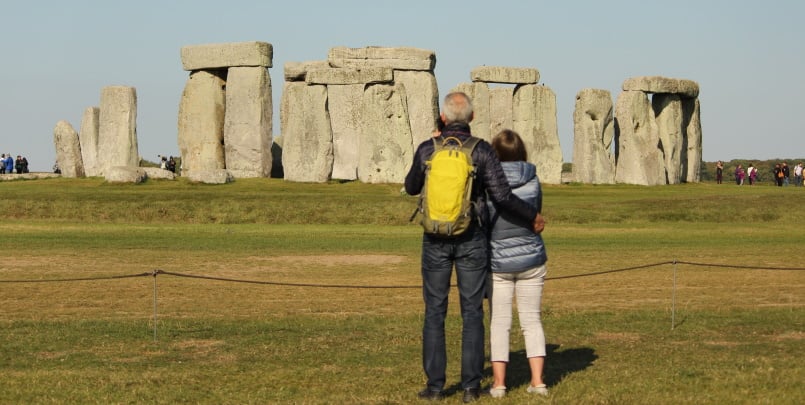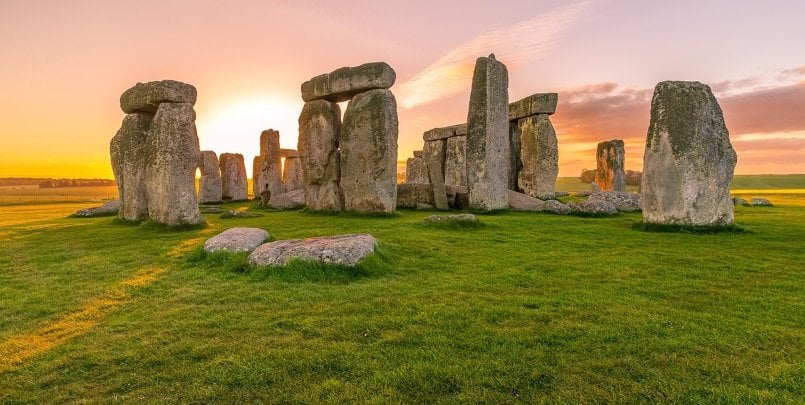 A Stonehenge private tour from London is the best way to visit this famous UNESCO World Heritage Site. You'll be able to see the ancient stone circles, visit the Neolithic Village and walk around the state-of-the-art visitors centre. Since a typical visit to Stonehenge lasts between 90-120 minutes, our private day tours can include visits to nearby places such as Bath, Windsor Castle and more. We can also arrange private inner-circle access tours, as well as multi-day trips. All private tours are fully customizable according to your interests and come with a knowledgeable guide and luxury transportation.
Stonehenge Private Tour Itineraries
Here are a few of our favourite Stonehenge private tour itineraries. These tours last 9-10 hours, with prices starting from £799 for a group of up to 4 passengers and £899 for a group of up to 6 passengers. We can also arrange private tours for larger groups.
Fast-paced stonehenge private tour
Our most popular Stonehenge private tour includes a visit to Stonehenge, Bath & Windsor Castle. This is a fast-paced trip that covers a lot of locations in the space of 9-10 hours. It is a private version of our small group Stonehenge tour and can be arranged all year round.
Your guide will meet you at your hotel in Central London, and we will travel directly to Stonehenge. Discover this UNESCO World Heritage Site with its ancient stone circles and learn about the history and ancient beliefs associated with this mysterious place. Stonehenge was built thousands of years ago but its true purpose remains unknown.
We recommend leaving London early in the morning, typically around 7.30am. This means that you will arrive at Stonehenge soon after it opens to the public when it is quieter and not so busy. 
We leave Stonehenge at around 11:15 and head to Bath, with the journey taking around 1 hour. Most people like to visit the Roman Baths and then have lunch. If you don't want to visit the Roman Baths, there are plenty of other things to see, including the Royal Crescent and a walking tour of the town centre, including the 'Bridgerton filming locations.'
We leave Bath at around 1:30pm, and the journey to Windsor Castle takes around 1hr45m. Windsor Castle is an official residence of the British Royal Family that has been in continuous use for almost 900 years! You will have around 2 hours to see the magnificent St George's Chapel, the State Apartments and the grounds. From here, we return to London.
Slower-Paced Stonehenge Private Tour
For a slower-paced tour, we would recommend visiting either Stonehenge & Windsor Castle or Stonehenge and Bath on a private tour lasting 9-10 hours. See Stonehenge and enjoy a private guided walking tour of Bath, with time to explore the city centre.
Windsor Castle is the longest continuously inhabited castle in the world, and was rumored to be the favourite royal residence of Queen Elizabeth II. Visit the State Apartments and see St George's Chapel.
Bath is one of England's prettiest towns and is famous for its UNESCO Roman Baths, glorious Abbey, charming streets, and literary connection with Jane Austen.
Private Tour at Sunrise/Sunset
Enjoy a 6-hour private tour of Stonehenge after hours from London. We can arrange a special access visit to enter inside the inner circle at Stonehenge. You'll get to see up close the giant sarsen stones towering 6.4 m high and weighing up to 50 tonnes. Learn more about how Stonehenge was constructed from your expert guide. This 6-hour tour is priced at £935 for 2 passengers, £1140 for 3 passengers and £1195 for 4 passengers. We can also arrange private visits for larger groups.
The tour is available at the following times during the year:
December to February (excluding December 18-28) – private sunrise tour
March to September – private sunrise or sunset tour
October & November – not available
2-day Private tour
Our 2-day private tour takes you to Stonehenge and many other wonderful places in the region. It combines history and heritage with culture, countryside and a lot of fun. See the stone circle at Stonehenge and stay overnight in the nearby city of Bath. Visit Oxford and explore the beautiful English countryside in the Cotswolds. The tour includes a tour guide and private car for two days, as well a stay in a luxury hotel. Prices start at £2,600. Please contact us for more details.
more information:
All our private tours are fully customizable according to your tastes and interests. As well as the itineraries listed on this page, we can also arrange a private version of any of our Stonehenge group tours from London. Our private tours include an experienced guide and luxury transportation. Alternatively, we can offer a chauffeur driven service for those looking for a driver without a tour guide. For more information please contact us using the enquiry form below:
terms and conditions
Booking is subject to
terms and conditions
of the tour operator. All passengers are advised to arrange travel insurance.