Stonehenge & Bath Tour from London
Our Stonehenge and Bath tour from London visits two of England's most impressive UNESCO World Heritage Sites. Start the day at Stonehenge with its 5,000 year old stone circle, neolithic village and exhibition
Available Every Day from £
85
per Person
Entry to Stonehenge Included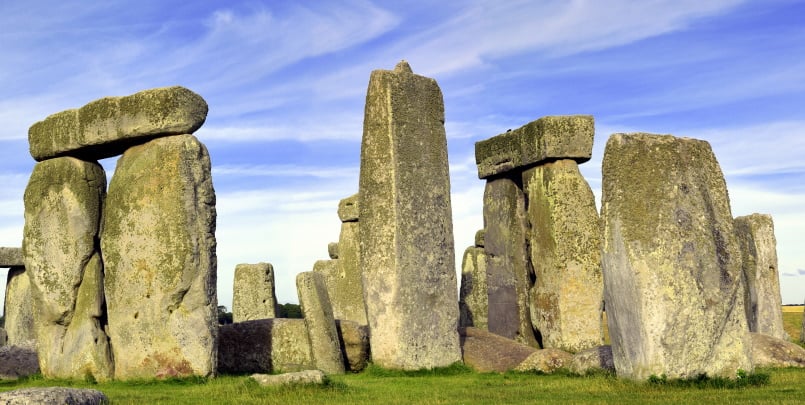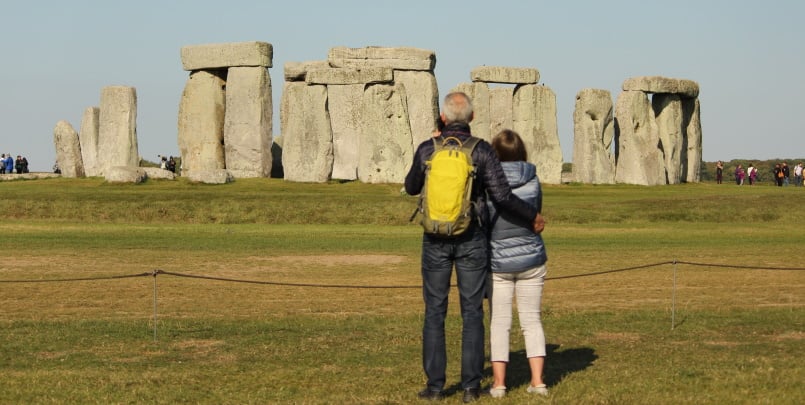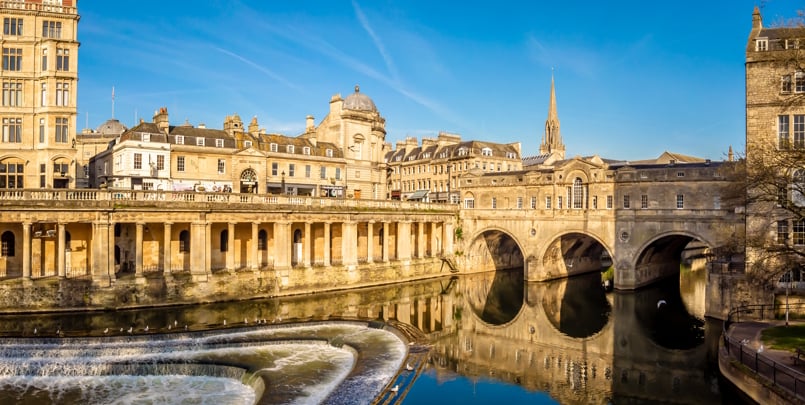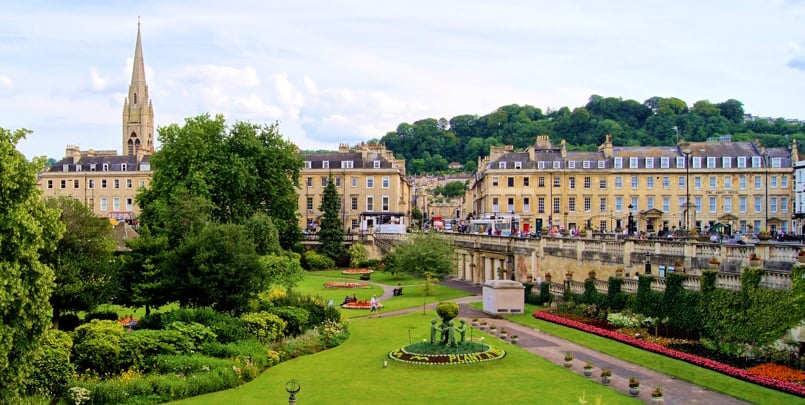 Our Stonehenge and Bath tour from London visits two of England's most impressive UNESCO World Heritage Sites. Start the day at Stonehenge with its 5,000 year old stone circle, neolithic village and exhibition centre. Learn about its mysterious history from our expert guide. Our second destination is the ancient town of Bath. Begin with a guided walking tour followed by time to enjoy lunch in one of the many pubs and tea rooms. You'll have plenty of time to explore and discover some of Bath's world famous Georgian architecture and charming 18th Century streets. You'll also have the option to visit the Roman Baths or Jane Austen Centre.
Our Stonehenge and Bath tour is available every day departing from Central London. Free cancellation up to 24 hours before departure.
itinerary:
08:15: Depart London and head through the glorious countryside to Stonehenge on one of our luxury buses
10:30-12:15: Enjoy the magic and mystery of the enormous stone circle at Stonehenge and learn about their history
13:30: Arrive in  Bath and begin with a walking tour led by your professional guide. You will have plenty of time to enjoy lunch in one of the many pubs, cafes or tea rooms
15:00: This tour includes the option of visiting two further attractions in Bath. Discover the Roman Baths or the Jane Austen Centre
17:00: Depart Bath
19:45: Arrive back in London
**All timings are approximate and depend on traffic conditions on the day.
Stonehenge & Bath highlights:
Stonehenge:
We depart Central London in the morning and head directly to our first stop at Stonehenge. A UNESCO World Heritage site and one of the best preserved prehistoric monuments in the world. Admire the enormous standing stones which weigh up to 30 tons (30,000 kilos) and are arranged in a circular formation. Archaeologists believe the 5,000-year-old site had a religious and ceremonial purpose, but nobody knows for sure which adds to the great mystery of the site. A free audioguide can be downloaded onto your smartphone with commentary available in 11 different languages.
In the Stonehenge visitors centre, you'll see over 250 artifacts that were discovered during excavations of the site. There is also a recreated neolithic village which gives visitors a sense of what life was like over 5,0000 years ago.
There is also a gift shop and cafe on-site.
From Stonehenge, we drive through the beautiful English countryside towards the city of Bath which is the second stop on our Stonehenge & Bath day tour from London.
bath:
Take a scenic drive into the heart of the city, passing the Royal Crescent along the way. Begin with a guided walking tour of the town centre. Bath is a charming UNESCO World Heritage Site with impressive Georgian architecture. It has inspired many writers including Jane Austen and was used in the filming of the Netflix series 'Bridgerton'.
How to Spend Your Time in Bath
Following the walking tour, there are several ways you can spend the afternoon.
Most people like to see the Roman Baths, one of the most popular places to visit in the UK and a UNESCO World Heritage Site.The baths were built over 2,000 years ago as a place of worship for the goddess Sulis Minerva as well as place where Romans would gather to bathe and socialize.  It is the only place in Britain with natural spring water. See the Roman pools, statues and architecture that run throughout the complex as well as learn more about how the baths were used by the Romans. Whilst bathing no longer takes place, visitors can try a glass of the natural water.
Alternatively, you could enjoy a leisurely lunch in one of the many cafes, tea rooms or pubs. Explore the 18th century cobbled streets with its many small shops, the palladium style Pulteney Bridge and the magnificent 17th Century Bath Abbey.
Another option is to visit The Jane Austen Centre which explores the life and times of this famous novelist who wrote Pride and Prejudice. You'll be greeted by character actors dressed in Regency period costume as you explore exhibits showing how Bath inspired Jane Austen's writing. Situated in a classic Georgian building, there is also a tea room where you can enjoy a traditional English afternoon tea. (Afternoon tea is not included in the entry ticket).
You can choose to visit the Roman Baths or Jane Austen Centre on the tour checkout page.
more details:
Free cancellation up to 24 hours before departure
Departure is at 8:15 am from Victoria Coach Station Gate 18
We return to London at approximately 6:15 pm next to Gloucester Road underground station which is on the District & Circle lines and Piccadilly line
Tour includes entrance fees to Stonehenge
You can also choose to include entrance fees to the Roman Baths or Jane Austen Centre at checkout
Price includes a professional guide & luxury buses with free wifi.
The tour does not include any food, drink or gratuities
You can download the official 'Stonehenge Audio Tour' app onto your smartphone before your visit from the app store
Why choose this tour?
Why choose this tour to Stonehenge and Bath?
This is a slower-paced tour with more time to spend in Bath. It's perfect for travellers who prefer to delve a little deeper into the places they are visiting and do not want to feel rushed
Choose how to spend your time in Bath according to your interests
For those looking for a day trip with more attractions at a faster pace, why not try our Stonehenge, Windsor & Bath tour?
Tour Booking
terms and conditions
Booking is subject to
terms and conditions
of the tour operator. All passengers are advised to arrange travel insurance.
you might also be interested