Stonehenge & Bath Tour from London
Our Stonehenge and Bath tour from London takes you on a journey to two of the must-see places in England. We offer daily departures from London on our luxury buses and you'll be
Available Every Day from £
85
per Person
Entry to Stonehenge Included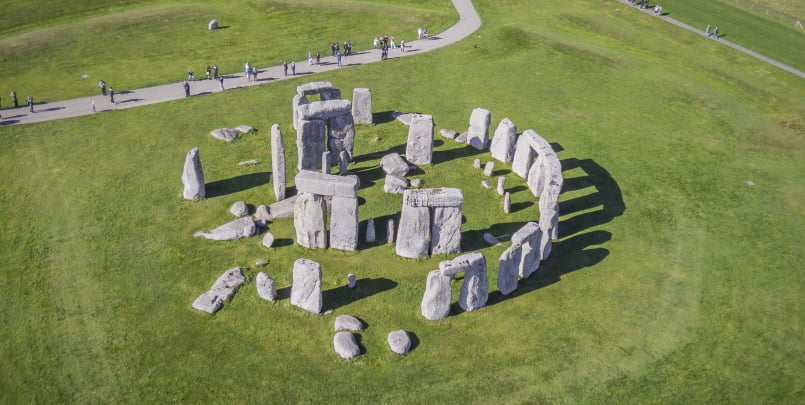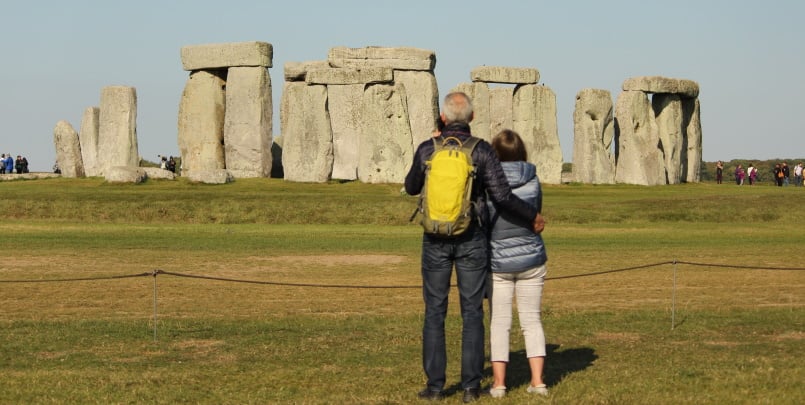 Our Stonehenge and Bath tour from London takes you on a journey to two of the must-see places in England. We offer daily departures from London on our luxury buses and you'll be accompanied on the tour by one of our friendly and very knowledgeable tour guides. The tour includes a trip around the magical and mysterious stone circles at Stonehenge. From here, we head to the city of Bath and discover the really impressive UNESCO World Heritage sites. You'll have plenty of time to explore and discover some of Bath's gorgeous architecture and really pretty streets. You'll also have the option to visit the Roman Baths or Jane Austen Centre.
Our Stonehenge and Bath tour is available every day departing from Central London. Free cancellation up to 24 hours before departure.
itinerary:
08:15: Depart London and head through the glorious countryside to Stonehenge on one of our luxury buses
10:30-12:15: Discover the magic and mystery of the magnificent stone circles at Stonehenge and learn about the history of the place
13:30: Arrive in the city of Bath and see highlights of the city like Bath Abbey and Pulteney Bridge. Enjoy lunch in a pub or cafe
15:00: Enter the Roman Baths – a UNESCO World Heritage Site or Jane Austen Centre (optional extra)
17:00: Depart Bath
19:45: Arrive back in London
**All timings are approximate and depend on traffic condition on the day, which can sometimes vary.
Stonehenge & Bath highlights: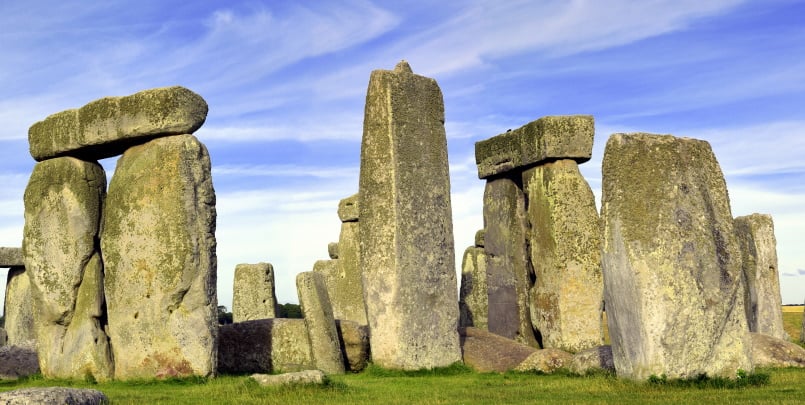 Stonehenge:
We depart Central London in the morning and head directly to our first stop at Stonehenge. A UNESCO World Heritage site famous for its stone circles, Stonehenge is considered one of the most mystical places in the world and is over 5,000 years old! Nobody is quite sure who constructed Stonehenge or why it was built in the first place, but everyone agrees that this is an incredible feat of engineering. Our visit will give you plenty of time to walk around the site and there's even a free audio guide included which gives tons of interesting background information.
From Stonehenge, we drive through the beautiful English countryside towards the city of Bath which is the second stop on our Stonehenge & Bath day tour from London.
bath:
We arrive in Bath in time for lunch where you'll have plenty of time to eat in one of the city's many cafes and restaurants. Bath is also a wonderful city to walk around, with stunning Georgian architecture and really pretty streets. You can admire charming places like the impressive Bath Abbey, the picturesque Pulteney Bridge overlooking the River Avon and the elegant Assembly Rooms
How to spend your time in Bath?
After lunch, you will have free time to explore Bath at your leisure. The city was used as a filming location in the hit Netflix series 'Bridgerton', and you'll notice many familiar backdrops to the show as you walk around.
Most people like to see the Roman Baths, one of the most popular places to visit in the UK and a UNESCO World Heritage Site. Built over 2,000 years ago, this is the only place in Britain with natural spring water. You'll get the chance to discover the Roman pools, statues and architecture that run throughout the complex as well as learn about how the baths were used by the Romans.
Bath is also famous for its connection to the literary giant Jane Austen. The Jane Austen Centre explores the life of this famous novelist who wrote Pride and Prejudice. You can choose to visit the centre as an optional extra during your afternoon in Bath.
more details:
Free cancellation up to 24 hours before departure
Departure is at 8:15 am from Victoria Coach Station Gate 15
We return to London at approximately 7.30pm
Tour includes entrance fees to Stonehenge
You can also choose to include entrance fees to the Roman Baths or Jane Austen Centre at checkout
Price includes a professional guide & luxury buses with free wifi.
The tour does not include any food, drink or gratuities
You can download the official 'Stonehenge Audio Tour' app onto your smartphone before your visit
Why choose this tour?
Why choose this tour to Stonehenge and Bath?
This is a slower-paced tour with more time to spend in Bath. It's perfect for travellers who prefer to delve a little deeper into the places they are visiting and do not want to feel rushed
Choose how to spend your time in Bath according to your interests
For those looking for a day trip with more attractions at a faster pace, why not try our Stonehenge, Windsor & Bath tour?
Tour Booking
terms and conditions
Booking is subject to
terms and conditions
of the tour operator. All passengers are advised to arrange travel insurance.