Private Tours from Manchester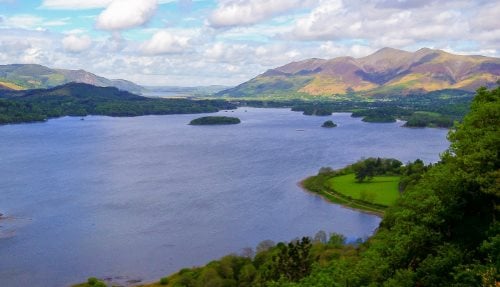 Our private tours from Manchester are a wonderful way to explore the countryside, towns and villages of Northern England. Highlights include private tours of the Lake District, North Wales or the historic city

Custom tour adjusted to your requirements

Quick response
Our private tours from Manchester are a wonderful way to explore the countryside, towns and villages of Northern England. Highlights include private tours of the Lake District, North Wales or the historic city of Chester. Our private Manchester tours are available with driver/guide. Below you can find some of our most popular private tour itineraries, which are fully customizable according to your intersets.
Itineraries
We've listed some of our most popular private tour itineraries. You can also get in touch via the contact form if you are looking for a bespoke request, a multi-day tour or a private tour for large groups.
Lake District Tour from Manchester
See the Lake District on a private tour from Manchester. Leaving in the morning, we'll explore some of the gems of the region and enjoy spectacular scenic views. A private tour can include:
See pretty villages including Cartmel, Arnside and Grasmere. Explore the artisan shops or sample some of the local delicacies
Discover the former homes of literary giants including Beatrix Potter and William Wordsworth, idyllically situated in the Lake District Countryside
Take in the magnificent landscapes as we drive along country lanes and wind our way through the mountainous terrain
No visit to the Lake District would be complete without a cruise along Lake Windermere. Soak up the breathtaking views on a 30-minute voyage.
More details: Lake District Private Tour
North Wales Tour from Manchester
See North Wales on a spectacular day out from Manchester. Picking up from your Central Manchester accommodation, this private tour takes you to the coastal region and into Snowdonia National Park.
See Llandudno, the seaside resort town known for its 19th-century Llandudno Pier
Enjoy a guided tour of Conwy Castle and learn about its rich past. This is one of the most impressive medieval fortresses in Europe
Drive along the Welsh Coastline, soaking up the spectacular views. We will also stop for photos outside Caernarfon Castle
Drive into Snowdonia National Park and see this truly amazing landscape. We will also stop at the National Slate Museum which tells the story of the Welsh slate industry
More details: North Wales Private Tour
Chester tour from manchester
This private tour from Manchester takes you to the historic city of Chester and nearby Arley Hall.
Enjoy a guided tour of historic Chester, and learn more about this ancient Roman city
You'll have the opportunity to climb the old walls, explore the cathedral and enjoy some shopping along Chester's famed medieval shopping street.
Visit Arley Hall, a stately home set in the heart of Cheshire. Explore the interiors and outstanding gardens, amongst the finest in Europe
More details: Chester & Arley Hall
Private Package Tours from Manchester
We can arrange private package tours from Manchester. We can arrange mini-breaks such as a private version of our 3-day Lake District Tour as well as longer tours that visit England, Wales and/or Scotland.
Private tours from Manchester
We can also arrange a private tour of Bridgerton filming locations from Manchester
Our private tours from Manchester are available throughout the year
Pickup is available from all Manchester hotels and central accommodation, as well as train stations
Travel in a comfortable vehicle with a knowledgeable driver/guide
Tour Booking
TOUR OPTION
AVAILABILITY
CHOOSE
Private Tour
Every day
£POA
Quick response
terms and conditions
Booking is subject to
terms and conditions
of the tour operator. All passengers are advised to arrange travel insurance.