Oxford & Cambridge Tour from London
Our Oxford and Cambridge day tour from London takes you to two of England's most famous university towns. Departing London early in the morning we start the day in the city of Oxford,
Every Tuesday, Thursday & Saturday from £
79
per Person
Ancient university towns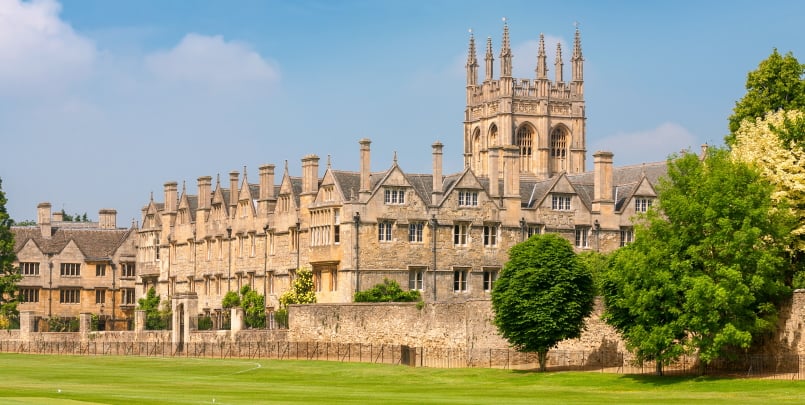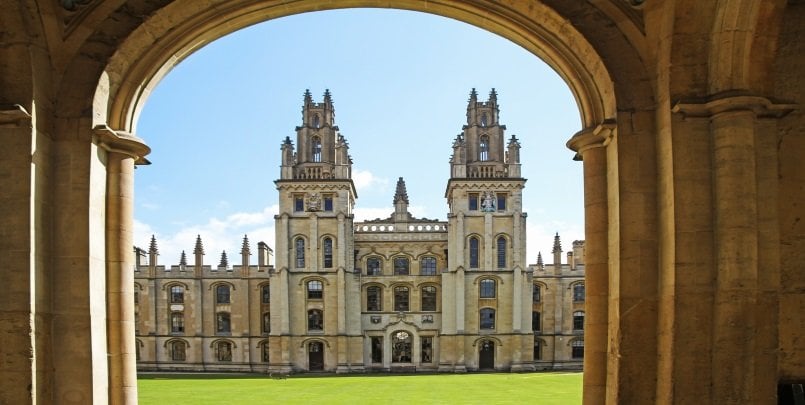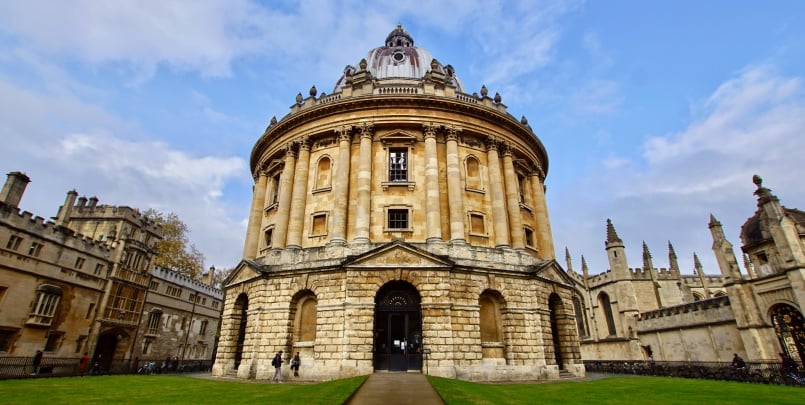 Our Oxford and Cambridge day tour from London takes you to two of England's most famous university towns. Departing London early in the morning we start the day in the city of Oxford, nicknamed the city of dreaming spires. Accompanied by our friendly and knowledgeable guide, our visit begins with a guided walking tour of the city where we pass the world famous Bodleian Library. From here we visit Christ Church College, a 450-year-old college famous for its architecture and Harry Potter connection. The afternoon is spent in Cambridge and includes entrance to the magnificent Kings College Chapel. We will also have the chance to walk around the city admiring the Mathematical Bridge and really beautiful university college courtyards. Our Oxford and Cambridge day tour from London includes entrance fees, luxury transportation and an experienced guide. We offer English, Spanish & Mandarin tour guides.
Highlights:
Depart London at 08:30 on a luxury air-conditioned coach
Arrive at the ancient university town of Oxford
Visit Christ Church College, where scenes from the Harry Potter movies were filmed
Enjoy a guided walking tour of the city. Sites include the Bodleian Library and Oxford college courtyards
Head to Cambridge, university town and great rival to Oxford.
Explore the majestic Kings College Chapel
Guided walking tour of the city including the Senate House and 'Mathemetical Bridge'
Return to London at around 19:00
1. oxford
The tour begins in Oxford where studies began in 1096AD. This is an impressive city, with its ancient University buildings contrasted by the young and vibrant students who make up a large part of the city's population.
Our tour guide will take you along ancient cobblestone squares and alleyways and pass 14th and 15th century university buildings with their famous spires. Famous alumni of Oxford who would have taken these paths include Lewis Caroll, Oscar Wilde, JRR Tolkein and Bill Clinton.
The first stop is Christ Church College founded in 1548 by King Henry V111. This is one of the most impressive Oxford colleges, with some extraordinary architecture. Its iconic bell tower was designed by Sir Christopher Wren, and its cathedral spire is a city landmark. And for those Harry Potter fans, the dining room was used in many of the Harry Potter films as Hogwarts dining room. From here we continue the guided tour passing the iconic  Bodleian Library, the oldest library in Europe, with over 12 million items.
2. Cambridge
The second half of our Oxford and Cambridge day tour from London is spent in Cambridge where the University was founded in 1209.. Cambridge has a very different feel to Oxford. It is a smaller town surrounded by countryside with the picturesque River Cam running through the centre of the town, where students and visitors gently go 'punting' along the river.
We start the guided tour with a visit to the neo-classical Senate House, one of the most famous buildings in the University of Cambridge, today used for graduate degree ceremonies. From here, we visit the extraordinary Corpus Clock that was designed by Stephen Hawking. Next stop is the Chapel at Kings College built in 1486 by King Henry VI. It is an architectural masterpiece, with extraordinary acoustic properties, beautiful stained glass windows and a magnificent fan-vaulted ceiling. From here, our guide takes you into the city itself which boasts many impressive university courtyards with their lush green lawns surrounded by ancient university buildings. The tour will continue on to one of Cambridge's most famous landmarks,the Mathematical Bridge, spanning the River Cam. First built in 1749 it remains a mathematical puzzle.
Cambridge has many hundreds of famous alumni including Charles Darwin, Isaac Newton, King Charles III and Rachel Weisz.
Footnote: There has always been great rivalry between Oxford and Cambridge Universities, and there are iconic annual sporting events between them, including a boat race on the Thames and a cricket match at Lords and in the competition for Nobel  laureates, Oxford has 69 while Cambridge wins with a huge 118.
Tour Details:
Our Oxford & Cambridge day tour departs at 08:30 from Bus Stop 1, Bulleid Way, Victoria, London SW1W 9SH. . Check-in time is 8am
Return at around 19:00 to Central London
Tour includes entrance to Christ College and Kings College (if chosen at checkout), a professional guide and luxury transportation with wifi
English speaking guides are available on all tour dates. You can see availability for Spanish & Mandarin guides on our book now page
Cancelled bookings up to 24 hours before travel receive a full refund
Tour Booking
TOUR OPTION
AVAILABILITY
CHOOSE
Adult
Every Tuesday, Thursday & Saturday
£79
Child (3-16)
Every Tuesday, Thursday & Saturday
£69
Senior
Every Tuesday, Thursday & Saturday
£74
Student (with student ID)
Every Tuesday,Thursday and Saturday
£74
Family (2 adults & 2 kids)
Every Tuesday, Thursday & Saturday
£286
terms and conditions
Booking is subject to
terms and conditions
of the tour operator. All passengers are advised to arrange travel insurance.