Stonehenge, Avebury & Glastonbury - Small Group Tour from London
Our King Arthur tour from Central London takes you to Stonehenge, Glastonbury & Avebury, three of England's most impressive highlights. Your experienced tour guide, an expert story-teller, will bring to life the legends
Available every Friday from £
174
per Person
Mystical stones & legends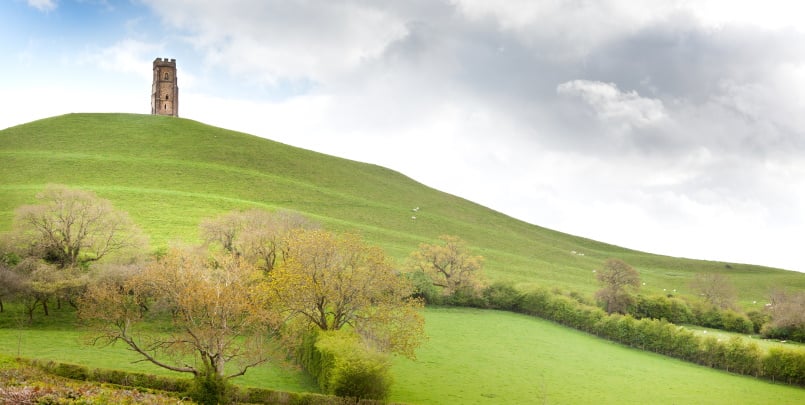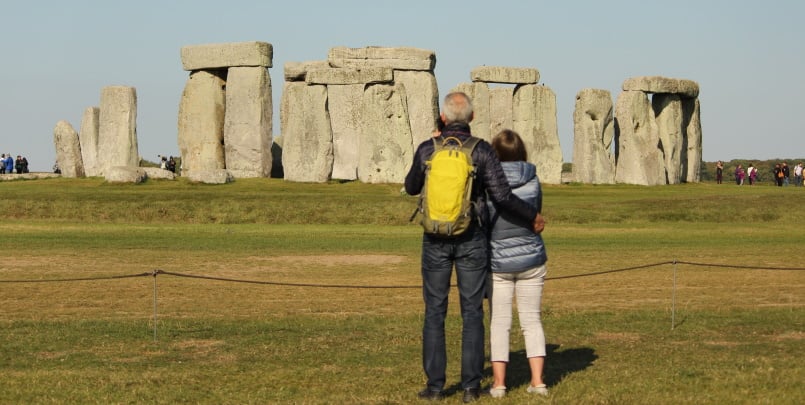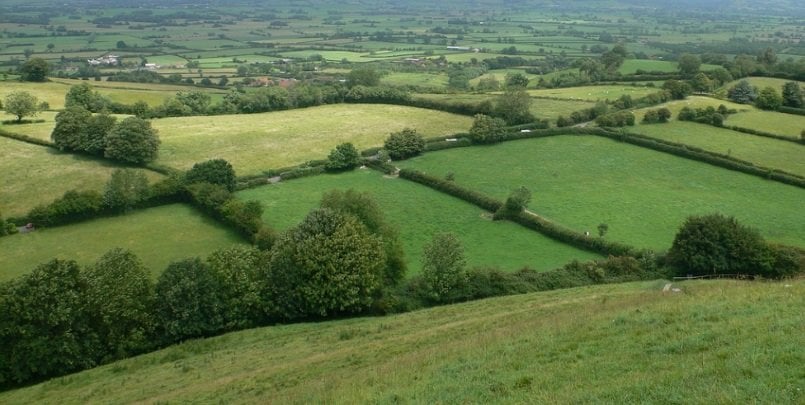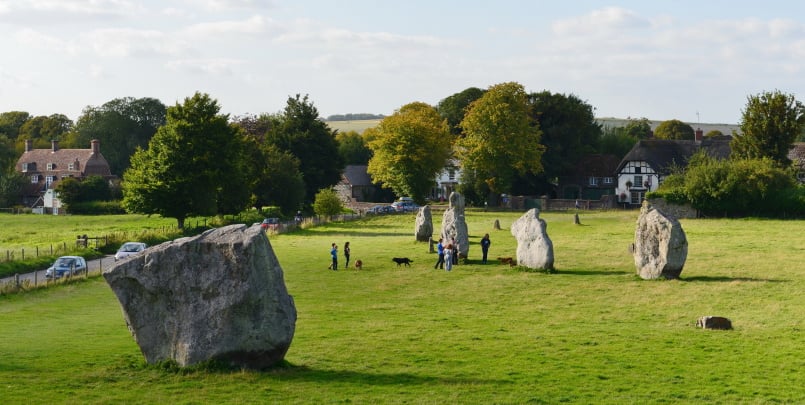 Our King Arthur tour from Central London takes you to Stonehenge, Glastonbury & Avebury, three of England's most impressive highlights. Your experienced tour guide, an expert story-teller, will bring to life the legends of King Arthur, the mythical British leader.
Begin the day with a short visit to Stonehenge, an ancient mythical site with stone circles over 4,000 years old.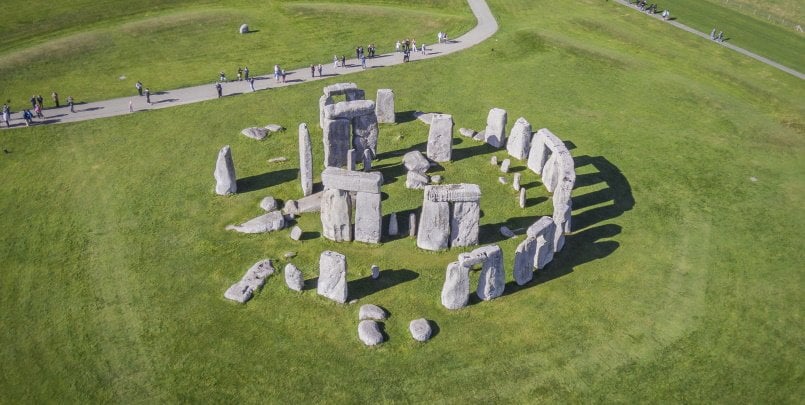 From here we'll drive through some of the most beautiful countryside towards Glastonbury, home of the King Arthur Legends.
We start with a visit to Glastonbury Abbey and learn more about the stories of one of England's most mythical figures. See King Arthur's alleged burial place and learn more about his infamous tales. From here, we head to the beautiful gardens at Chalice Wells, known as 'King Arthur's Court', followed by panoramic sweeping views of the Somerset countryside from the mighty Glastonbury Tor, the spiritual magnet for Pagans and Christians for centuries. On top is St Michael's Tower a grade 1 listed monument. Glastonbury Tor is associated with the legends of Avalon and the alleged discovery of King Arthur and Queen Guinevere's coffins.
The day ends with a visit to Avebury, the largest megalithic stone circle in the world and over 2300 years old.
Our King Arthur Tour is available from London every Friday. If you are looking to travel on other days of the week, then check out our full range of day tours from London.
highlights:
The King Arthur tour begins with pickup from three different locations in London
Drive through the beautiful English countryside, across the Salisbury Plain, to the UNESCO World Heritage site of Stonehenge
Discover the ancient stone circles at Stonehenge, an ancient Neolithic site over 4,000 years old
Head to Glastonbury, set in the beautiful Somerset countryside
Visit Glastonbury Abbey, where the great English hero King Arthur is buried. Learn more about the tales and legends of King Arthur
Visit Chalice Well, a beautiful garden and orchards. Legend has it that Joseph of Arimathea buried the Holy Grail on this site, which then became a spring, from which holy water flowed that brought eternal youth to anyone who drank it. It is also home to the country's oldest well and is an oasis of peace and tranquillity
Head to Glastonbury Tor, an impressive monument that watches over the surrounding landscape. Known as the Island of Avalon, this is where King Arthur was taken to be healed of his fatal battle wounds after fighting Mordred at the Battle of Camlann.
Drive through the rolling chalk hills of the ancient Kingdom of Wessex, arriving at Avebury, home to the largest stone circles in Britain.
Visit the pretty village of Avebury, with a guided walking tour and a visit to the Neolithic stone circles.
The King Arthur tour ends with a drop-off at London Victoria train station
itinerary:
07:15 – Pickup from British Museum, Great Russell Street, London
07:30 – Pickup from Cumberland Hotel, Marble Arch, London
07:45 – Pickup from Holiday Inn Kensington Forum, 97 Cromwell Road, London
09:45 – Arrive at Stonehenge
12:00 – Visit Glastonbury Abbey
13:20 – Stop off Chalice Well
14:00 – Visit Glastonbury Tor
15:30 – Arrive at Avebury
18:30 – Drop off at Victoria Coach Station, London
NB – All timings are approximate
more info:
Tour includes:
Transportation via minibus
A small group tour with a maximum of 16 people
A friendly and knowledgeable guide
Entrance fees to Stonehenge, Glastonbury Abbey & Chalice Well Gardens
Tour excludes:
Food, drink
Gratuities (optional)
Departure Information:
The King Arthur Tour picks up from 3 different London locations
Great Russell Street, outside British Museum main entrance
Outside Cumberland Hotel, Marble Arch, London
Outside Holiday Inn Kensington Forum, 97 Cromwell Road, Kensington, (close to Gloucester Road Tube station), London
Further details:
The tour finishes with a dropoff at London Victoria train station. This is one of the largest stations in London and is easily accessible with connections to the District, Circle and Victoria lines.
Fully refundable and amendable up until 7 days before travel, with flexible booking guarantee! You can view the booking conditions during the booking process, prior to confirmation of any booking
Stonehenge:
Stonehenge's history is a story you will become well accustomed to on our King Arthur tour. Whilst we know that Stonehenge was built over 4,000 years ago by Neolithic man, the biggest unanswered question is why it was built. There are many different theories and arguments flying around, and our expert tour guide will take you through some of them! You'll get the chance to admire the sheer beauty and magic of the stone circles, which give the impression that time stands still!
Glastonbury Abbey:
Discover the legends and spirit of Glastonbury Abbey, the earliest Christian foundation in Britain. It was first settled, according to legends, in 63AD by Joseph of Arimathea.  Visit the legendary burial place of King Arthur, wander the grounds and take in the peace and tranquility of the site. Our tour guide will bring to life some of the most dramatic Arthurian legends, including tales of the Holy Grail and the Crown of Thorns.

Chalice Well Garden:
Chalice Well is a living sanctuary and place of quiet and peace. It is the site of the oldest well in Britain which is linked to tales of the Last Supper, the blood of Christ and is seen by many as a gift from Mother Earth. You'll have the opportunity to drink the water from the holy well and take in the breathtaking surroundings. We stop at Chalice Well for a brief 25 minutes as part of the Stonehenge, Glastonbury & Avebury Tour.
Glastonbury Tor:
One of the most famous landmarks in England, Glastonbury Tor is known for its breathtaking panoramic sweeping views of the English countryside and as a place of spiritual importance for many. It was once an island and first construction at the site began at around the same time that Stonehenge was built. There are many myths and legends associated with Glastonbury Tor including the Lord of the Underworld and King of the Fairies.
terms and conditions
Booking is subject to
terms and conditions
of the tour operator. All passengers are advised to arrange travel insurance.