Heathrow Layover Tours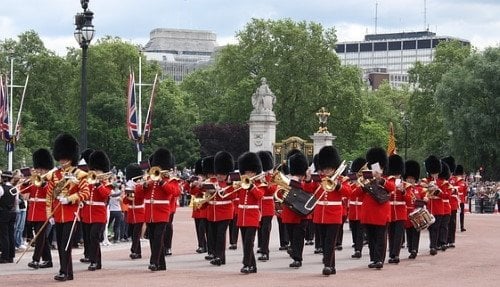 Our Heathrow layover tours are the perfect way to make the most of your airport transit time. We organize customized private tours depending on how long your layover is at Heathrow Airport. Travel

Custom tour adjusted to your requirements from £

699

per Group

Private Guided Layover Tours

Quick response
Our Heathrow layover tours are the perfect way to make the most of your airport transit time. We organize customized private tours depending on how long your layover is at Heathrow Airport. Travel to some of the best nearby sights in England in a modern vehicle accompanied by a driver/guide. Alternatively, if you are just looking for transportation we can also arrange for a driver and vehicle without a tour guide. Highlights of a layover tour include seeing London, Windsor Castle or Stonehenge. All our Heathrow tours are carefully planned according to the amount of time you have to spend during your layover. Tours are available from early in the morning to late in the evening according to your flight arrival and departure times.
Heathrow layover tour – half-day tours
Our half-day tours from Heathrow are perfect if you have a short layover, and would like to use this time to see London. We will custom-build your tour according to the amount of free time you have between your flights. Please get in touch using the contact form below for a quote.
Half-Day London Highlights:
Pick-up from your terminal at Heathrow Airport
Travel to London in a comfortable, modern vehicle
Enjoy a panoramic sightseeing tour of London. See many of the main sights in London including Buckingham Palace, Big Ben, Houses of Parliament, Westminster Abbey, River Thames and more!
Your guide will provide knowledgeable insight into the city
Half-Day Layover Tours – alternative destinations
Another way to make the most of your Heathrow Airport layover is by visiting Windsor Castle, Hampton Court Palace or Stonehenge
Windsor Castle is the oldest continuously inhabited castle in the world! It is one of the official residences of the British Royal Family. Windsor Castle is located just a 20-minute drive from Heathrow Airport.
Stonehenge is around a 90-minute to 2-hour drive from Heathrow Airport. See the UNESCO World Heritage site with the most famous stone circles in the world! Stonehenge was built around 5,000 years ago, although nobody is sure why it was constructed and what purpose it serves.
Hampton Court Palace is a royal palace located approximately 30 minutes from Heathrow Airport. Highlights include seeing its beautiful gardens, Henry VIII's apartments, Cumberland Art Gallery and more.
Heathrow Layover Tours – Full-day Tours
Our full day-day tours are perfect for longer layovers at Heathrow Airport. With 9-10 hours you can spend a full day exploring London or visit some beautiful spots located near Heathrow Airport in the English countryside. All full-day Heathrow layover tour includes comfortable transportation and can be arranged with or without a guide.
Full-day Heathrow Layover Tours
Spend a full-day day sightseeing in London. We'll meet you at your Heathrow terminal and drive into the capital. There are many ways to enjoy a private guided tour of London, and highlights could include watching the Changing of the Guard ceremony outside Buckingham Palace, visiting the Tower of London and seeing Big Ben.
Another popular Heathrow layover tour includes visiting Stonehenge, Windsor Castle and the city of Bath. We can also arrange private versions of most of our group Stonehenge tours.
Alternatively, head to Oxford on a full-day layover tour from Heathrow. The city is home to one of the most famous universities in the world. Highlights include going inside some of the ancient university colleges, seeing Bodleian Library and enjoying the extraordinary architecture. From here, we can also drive into the English countryside to a region known as the Cotswolds. Stop in charming English villages and admire the green rolling landscapes.
Finally, we can arrange a themed-tour from Heathrow Airport. Visit the Warner Bros. Studio Tour London – The Making of Harry Potter on a day out from Heathrow. Alternatively, discover the magic of Downton Abbey with a visit to Highclere Castle and the nearby locations used in the filming of the TV series.
More info:
Our Heathrow layover tours pick up from all terminals at Heathrow Airport as well as nearby hotels
At the end of the tour we will drop you back at your Heathrow Airport terminal or nearby hotels.
Our Heathrow Layover tours are also suitable if you are continuing your journey from a different airport or seaport. We can drop off at all major London airports including Gatwick Airport, Stansted Airport or London City Airport. We can also dropoff at Southampton Cruise Terminal, Dover Port or Harwich Port.
Our layover tours are also a great option for travellers who are arriving at Heathrow early in the morning and are looking for a tour before checking into their London hotel.
All layover tours can be arranged with an early morning pickup or a late evening dropoff
Tours are customized according to the amount of time you have available between your flights.
We use a range of different vehicles according to your size and luggage requirements. This includes sedan vehicles, MPV's, 16-seater minibuses and coaches.
Timings:
It takes about 1-hour to get through Heathrow Airport after landing
The approximate travel time between Heathrow Airport and Central London is 1-hour each way (2-hours of travel time in total)
We aim to return you to the airport 2-hours before your flight departure
Get in touch:
Please fill out the form below with as much information as possible. We will advise as to how much time you will have for a Heathrow layover tour based on your flight arrival and departure times.
terms and conditions
Booking is subject to
terms and conditions
of the tour operator. All passengers are advised to arrange travel insurance.
you might also be interested