Shakespeare's Stratford, Oxford & Cotswolds -Small Group Tour from London
Join our Shakespeare's Stratford-upon-Avon, Oxford & Cotswolds tour from London and travel in a small group. We begin the day with a visit to Stratford-upon-Avon, famous for its connection to William Shakespeare. You'll
Available every Sun, Tue & Thur from £
164
per Person
Visit Shakespeare's Birthplace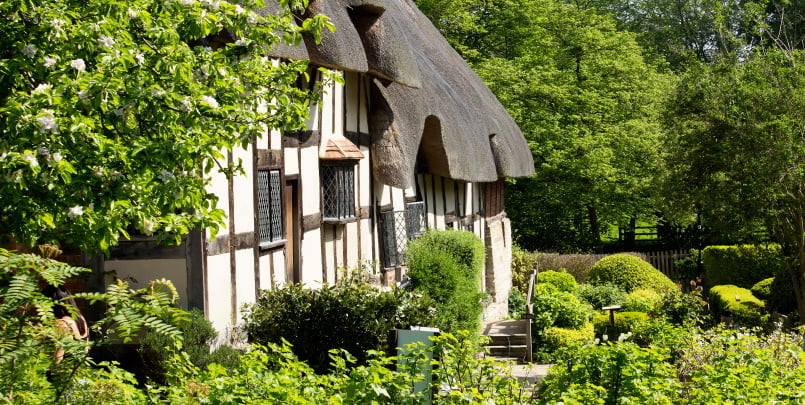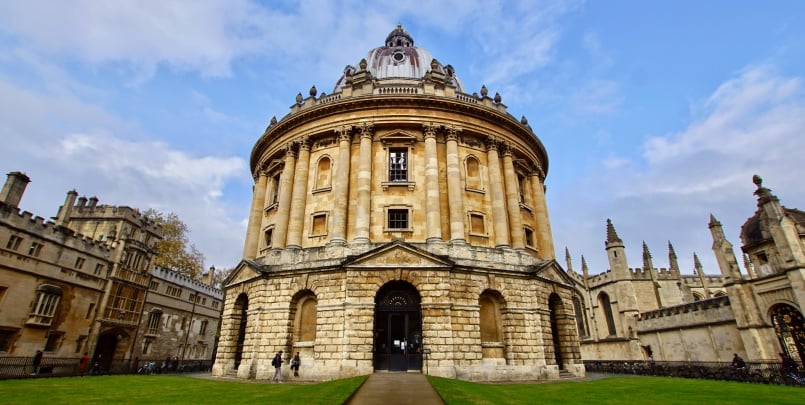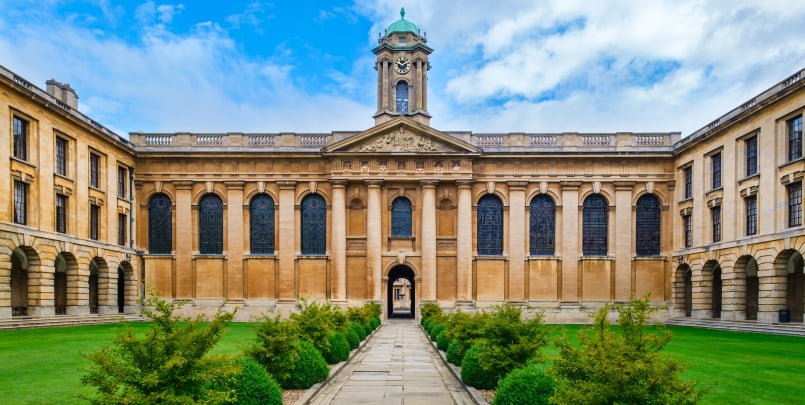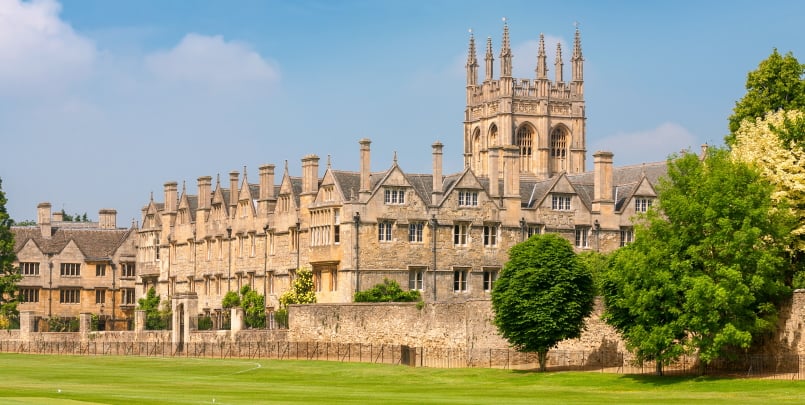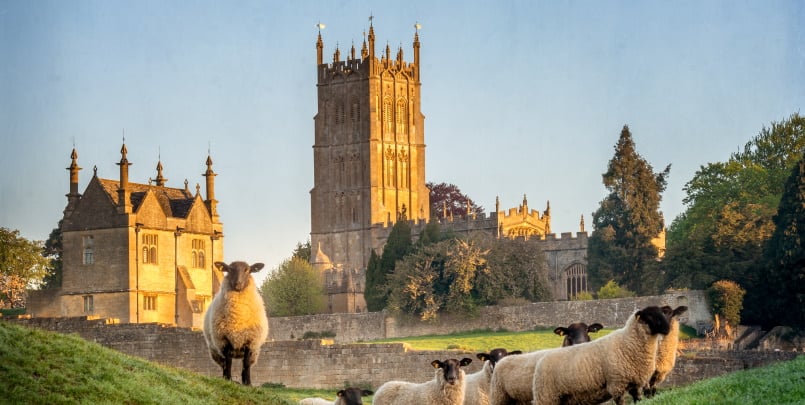 Join our Shakespeare's Stratford-upon-Avon, Oxford & Cotswolds tour from London and travel in a small group. We begin the day with a visit to Stratford-upon-Avon, famous for its connection to William Shakespeare. You'll get to visit his birthplace and see the childhood home of his wife Anne Hathaway.  From here, we drive into the Cotswolds, one of the most beautiful areas of the country. See some of the pretty villages as we wind our way through the narrow country lanes, before stopping for lunch in the market town of Stow-on-the-Wold. The rest of the afternoon is spent in Oxford, with an in-depth walking tour of the university town.
Our fully guided day tour operates with a maximum of just 16 passengers and is the perfect way of exploring a large number of sites in a short space of time. Our tour is available every Sunday, Tuesday and Thursday with convenient pickup locations in London.
highlights:
Depart London at 7:45
Drive into the Cotswolds in a comfortable, 16 seater air-conditioned minibus
Arrive at Stratford-upon-Avon, a beautiful town in the Cotswolds famous for being the birthplace of William Shakespeare.
Learn more about the town's connection with this literary giant with a panoramic coach tour. Sights include the Holy Trinity Church where Shakespeare was baptized and buried. From here we head to the house where Shakespeare was born.
Photo stop outside Anne Hathaway's Cottage, the pretty farmhouse, and gardens where the wife of Shakespeare lived as a child.
Drive through the windy, twisty countryside road of the Cotswolds and pass through some of the most beautiful villages along the way, including Burford, Bourton on the Water and the Rissingtons
Enjoy lunch in the market town of Stow-on-the-Wold
Enjoy a guided tour of Oxford's historical city centre and see the beautiful courtyards of the world famous university. Learn about the University's connection to former Prime Minister's, Presidents and Nobel Prize Winners, as well as its more recent involvement in the Harry Potter films.
Highlights include Bodleian Library, the Radcliffe Camera, Sheldonian Theatre, Harry Potter film locations and University buildings.
Tour includes entrance to Divinity School, a teaching room of theology built in 1488. It is a masterpiece of gothic architecture with amazing fan-vaulted ceilings.
Tour then departs from Oxford to London, arriving back at Victoria Coach Station around 6:30pm.
schedule:
07:45: Depart London
10:15: Arrive in Stratford-upon-Avon
11:45: Depart Stratford-upon-Avon
12:30: Tour of Cotswolds villages
13:30: Depart the Cotswolds area, driving through  Burton-on-the-Water, the Rissingtons and Burford (no stops at these places)
15:00: Arrive in Oxford
16:30: Tour ends in Oxford
18:30: Dropoff in London
*All times are approximate and may vary according to traffic conditions
More info:
Tour includes:
Professional experienced guide
Transportation via minibus in a small group with a maximum of 16 people. This small size tour allows us to take the most scenic routes in the Cotswolds, and saves time as opposed to taking a tour with a large coach!
Entrance fees to Shakespeare's birthplace & divinity school
Fully refundable and amendable up until 7 days before travel, with flexible booking guarantee! You can view the booking conditions during the booking process, prior to confirmation of any booking
Tour excludes:
Food & drink
Gratuities (optional)
Departure Information:
London departure:
Choose from 3 different departure locations! (Feel free to email us if you are unsure which one is closest to your hotel and we will advise.)
7.15: Departing from The British Museum
7:30: Departing from Hard Rock Hotel (Marble Arch)
7:45: Departing from Holiday Inn (97 Cromwell Road)
about the cotswolds
Having picked up from London our first stop on the tour is to Stratford-upon-Avon. Nestled in the idyllic Cotswolds landscape lies the town of Stratford-upon-Avon, which is famous for being the birthplace of William Shakespeare. There are 5 houses in the town that are connected in some way, shape or form to the life of this literary giant, including the house where his wife Anne Hathaway grew up. The day tour will explore the fascinating history between the town and Shakespeare, with plenty of time to ask your dedicated tour guide questions! The town is also notable for its local boutique shops and cafes and pretty narrow streets.
From here, we head to the Cotswolds. We'll wind through the twisty, narrow country lanes in our specially modified 16 seater minibus, which is perfect for touring and seeing the stunning green rolling hills that characterize this area. We'll stop in Stow-on-the-Wold which is one of the major towns in the Cotswolds that was once famous for its wool industry. You'll have the chance to walk around this absolutely charming town, full of antique shops and local independent stores. There's even a market that takes place on the first Thursday of each month. If you fancy spending a little bit more time in the Cotswolds, then you might want to check out our Cotswolds tours.
about oxford:
Final stop on this Cotswolds & Oxford Tour is Oxford! Oxford is famous for being a university town and one of the best academic institutions in the world. Visitors flock to the city in order to visit the beautiful university college grounds, as well as to check out the historical centre with its impressive medieval architecture and structures. In more recent times, the city has become connected to Harry Potter, with parts of Bodleian Library, New College and Christ Church used in the filming of the movies. Our day tour will explore some of the most famous and iconic areas of Oxford, and will be led by your dedicated and highly experienced tour guide.
terms and conditions
Booking is subject to
terms and conditions
of the tour operator. All passengers are advised to arrange travel insurance.