Cotswolds, Downton Abbey & Blenheim Palace - Small Group Tour from London
Our Cotswolds, Downton Abbey and Blenheim Palace Day Tour from London takes you to many places where the Downton Abbey TV series was filmed. We start the day with a visit to Yew
Available Every Monday from £
164
per Person
See the real-life Downton village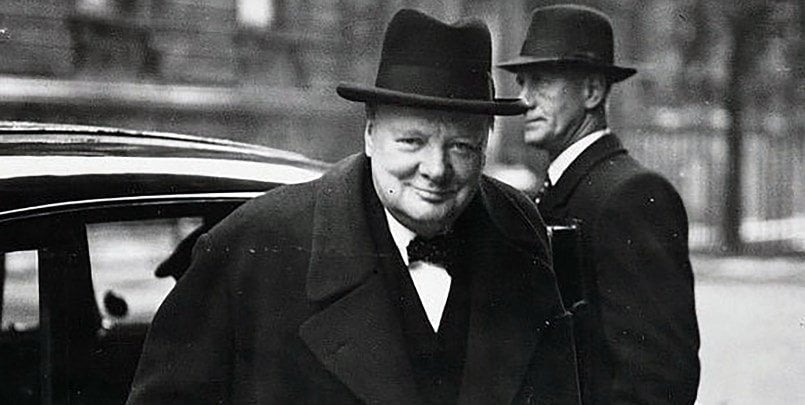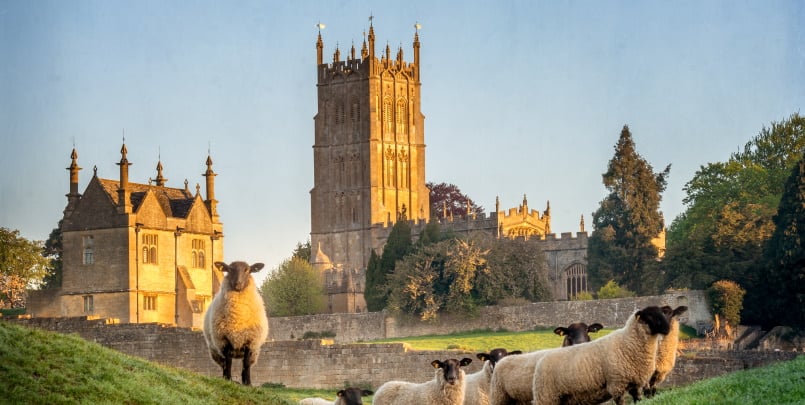 Our Cotswolds, Downton Abbey and Blenheim Palace Day Tour from London takes you to many places where the Downton Abbey TV series was filmed. We start the day with a visit to Yew Tree Farm, which was the home of Mr Drewe and is a real-life working farm. The tour then takes us to the village of Bampton which was used extensively in the filming of the series. Highlights include the Downton Cottage Hospital, the surgery and Crawley's family home. You'll have time to walk around the village and perhaps stop for a cup of tea in the delightful village tearoom.
We then drive through the English countryside, along the narrow country lanes and through the rolling hills. We'll make a quick photo stop at the tiny village of Swinbrook, where Lady Sybil and Branson stayed at the Swan Inn, and pause for lunch in the pretty town of Woodstock.
The afternoon is spent at Blenheim Palace, a UNESCO World Heritage Site and an impressive stately home that was the birthplace of Winston Churchill. It is nicknamed England's "Versailles" for its extraordinary beauty and has many similarities to Highclere Castle.
Our tour departs from London and is fully guided with transportation by luxury mini-coach. The trip operates from April to mid-November, every Monday with departures from  London.
Please note that this tour does not include a visit to Highclere Castle, which is the real-life Downton Abbey Castle. This is because the Castle is closed for most days of the years. However, we run separate Highclere Castle Tours on days when the castle is open. 
Highlights:
Cogges Farm (Yew Tree)
Depart London and drive into the beautiful Cotswolds countryside, famous for its picturesque landscapes and rolling limestone hills. Arrive at Yew Tree Farm, or better known as Cogges Manor Farm, the home of Mr Drewe and his family. Enjoy an exclusive guided tour of this period farm where little has changed over the centuries. This authentic feel made it a perfect Dowton Abbey filming location, from its rustic kitchen to the farm buildings where Marigold, Lady Edith's illegitimate daughter, was being raised. Your visit also includes a short video that explains how filming took place on the farm, and you'll also have free time to explore the site on your own.
From here, we'll take a scenic drive through the Cotswolds countryside. The Cotswolds is one of the most beautiful regions in England, with spectacular landscapes and picture-postcard thatched roofed cottages.
The Cotswolds & Downton Village
Our next stop is Bampton which is the real-life village of Downton. Bampton was used for many scenes and key events in the series. The old grammar school building served as Downton Hospital. St Mary's Church was used for many key events, including weddings and funerals. Churchgate house was used as Crawley's family home. You'll have time to walk around the village and explore these Downton Abbey sites, and there is also a delightful tearoom and antique shop on the main street.
We continue the tour with a quick photo stop in the village of Swinbrook, where Lady Sybil and Branson stayed while planning their elopement.
Blenheim Palace
We stop for lunch in Woodstock, a pretty town that has an excellent selection of pubs and restaurants to choose from. Your guide will be happy to provide recommendations.
The afternoon is spent at Blenheim Palace, which is nicknamed "England's Versailles". Once upon a time, Blenheim Palace would have been a fully working residence for the Duke of Marlborough, with a full staff of maids, servants and drivers, along with fully functioning State Rooms and Dining Rooms. It was the birthplace and ancestral home of Winston Churchill.
The Palace is so beautiful that it was designated a UNESCO World Heritage Site, famous for its elegant State Rooms, the Churchill Exhibition and magnificent Formal Gardens. You'll have a full 3-hours to explore the beautiful interiors and Palace gardens.
More info:
Itinerary:
07:45: Departure from London (see below for specific departure locations)
09:30: Visit Cogges Farm
11:00: Explore the village of Bampton
12:00: Drive through the Cotswolds & see Swinbrook. Stop at Woodstock for lunch
14:00: Visit Blenheim Palace
16:00: Leave Blenheim, arriving back in London at around 18:30
Departure Point:
We offer three different departure locations which leave Central London in the morning. Our Cotswolds, Downton Abbey & Blenheim Palace day tour from London.
Departure locations are as follows:
07:15: Great Russell Street, outside British Museum main entrance
07:30: Outside Hard Rock Hotel, Marble Arch
07:45: Outside Holiday Inn Kensington Forum, 97 Cromwell Road, Kensington (close to Gloucester Road Tube station
Please arrive at least 15 minutes before your scheduled departure.
Return journey:
The tour ends in Central London at Victoria train station. This is one of the largest transportation hubs in London, with many different underground lines that link with the rest of the city.
Tour includes:
A professional, friendly guide
Luxury transportation in a 16-seater minibus
Entrance fees to Blenheim Palace and Downton Abbey sites (Cogges Manor & Bampton Library)
Guaranteed maximum group size of 16 people
Tour excludes:
Food, drink
Gratuities (optional)
Fully refundable and amendable up until 7 days before travel, with flexible booking guarantee! You can view the booking conditions during the booking process, prior to confirmation of any booking
terms and conditions
Booking is subject to
terms and conditions
of the tour operator. All passengers are advised to arrange travel insurance.