3 Day Stonehenge, Bath & South West Coast Tour
This 3 Day Stonehenge, Bath & South West Coast Tour explores the best of Southern England. Starting from Central London the trip includes luxury minibus transportation and is led by an experienced guide
Available every Wednesday from £
457
per Person
Including accommodation, transport & guide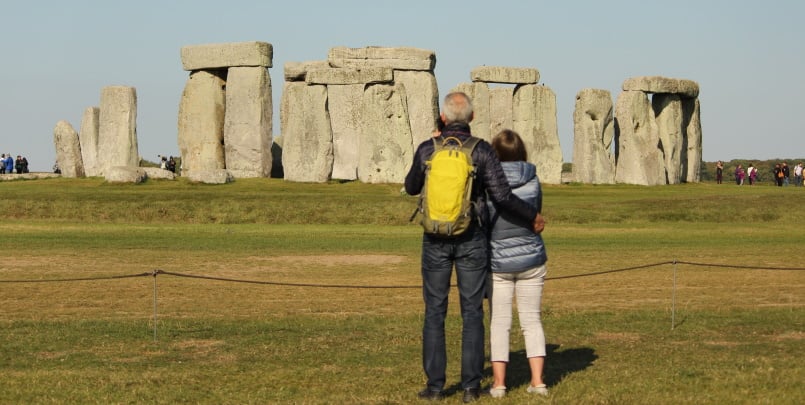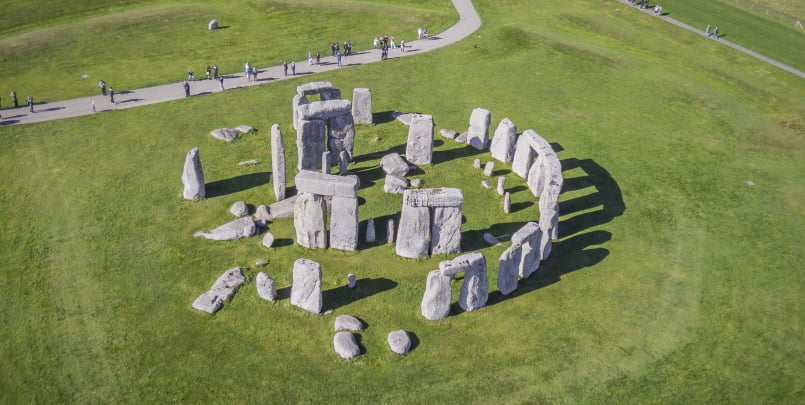 This 3 Day Stonehenge, Bath & South West Coast Tour explores the best of Southern England. Starting from Central London the trip includes luxury minibus transportation and is led by an experienced guide who will take you around some of the most significant towns and sites in England including The Jurassic Coast, Dartmoor, Exeter, Glastonbury, Stonehenge and Bath. This 3 day tour is one of the best ways to get a real feel for the many different sides of England. Our itinerary is carefully crafted to give you a bit of history and culture, to explore some wonderful countryside and to meet friendly people. Several of our stops are at UNESCO World Heritage Sites and UK Areas of Oustanding Natural Beauty and are amongst the most popular and enjoyable places to visit in Britain.
highlights: Stonehenge, Dorset, Devon, Exeter & Bath
Day 1
Depart London on this 3 Day Stonehenge, Bath & South West Coast Tour
Explore Stonehenge, an ancient Neolithic site with mysterious stone circles
Visit the Jurassic Coastline of Dorset, a UNESCO World Heritage site with extraordinary bays, beaches and cliffs, including Durdle Door and Lulworth Cove
Overnight and free time in Exeter, a historic city with Roman walls and a vibrant restaurant area
Day 2
Head to Dartmoor and explore this rugged landscape. See the Clapper Bridge at Postbridge and visit the ancient market town of Tavistock, the historic market town and birthplace of Sir Francis Drake.
Explore Exeter including its city walls, 14th Century underground passages, as well as the Norman Cathedral and Royal Albert Memorial Museum
Overnight in Exeter
Day 3
Visit Glastonbury Tor, admire the sweeping view of the English Countryside and learn of its connection to King Arthur and Avalon
Visit Bath, a UNESCO World Heritage Site. Discover the ancient Roman Baths, admire the magnificent Georgian architecture. The city was used as a major filming location in the Bridgerton Netflix series
Explore Bath Abbey with its impressive stained glass windows and fan vaulted ceilings
Return to London
day 1:
Departing from London we first head to the UNESCO World Heritage site of Stonehenge. This ancient monument is over 4,000 years old and is famous for its stone circles. Many consider it one of the most mysterious places in the world and your guide will entertain you with fascinating stories, myths and legends surrounding the site.
From here, we will drive through the beautiful region of Devon to the Jurassic Coast, which is recognized by the UK as an Area of Oustanding Natural Beauty and well-known for its wonderful landscapes and stunning views. We spend the afternoon exploring the area known as the Jurassic coastline. It is a designated UNESCO World Heritage Site recognized for its amazing sea-carved bays, beaches and cliffs. You'll have a chance to explore a little and walk along the cliff-front, admiring the views over the English channel.
Finally, we drive to the historic city of Exeter. Having checked into your hotel you'll have a chance to enjoy a free evening in the city.
day 2:
The next morning we'll head to Devon to explore the rugged countryside of Dartmoor. You'll notice that the landscape has changed dramatically and is far more boggy and rugged. We'll stop off at Postbridge, an ancient Clapper bridge built around the 13th Century, which is an iconic part of the Dartmoor landscape. We then visit Tavistock, the historic market town and birthplace of Sir Francis Drake.
In the early afternoon we arrive back in Exeter. You'll have a chance to explore the city. Highlights include the Roman towns ancient city walls and its 14th century underground passages. You could also choose to visit the Norman Cathedral, an architectural masterpiece with impressive vaulted ceilings and the Royal Memorial Museum which is well known for its collection of zoology, anthropology, and archaeology.
day 3:
The final day begins with a trip to Glastonbury Tor. This landmark is dramatically located on a hilltop from which we'll enjoy spectacular sweeping views over the Somerset countryside. Your guide will tell you a little about Glastonbury's connection to King Arthur, a legendary mythical British leader who protected the country from Saxon invasion in the 6th Century. You'll get to hear a few of the rich tales and legends associated with the King.
Our next stop is the ancient city of Bath. You'll have a relaxed afternoon to explore the city. Marvel at the iconic Georgian architecture and head to Bath Abbey which is well known for its stained glass windows, fan vaulted ceilings and goldstone. Finally, we say our goodbyes and head back to London where the tour ends.
More information:
This 3 Day Stonehenge, Bath & South West Coast Tour is available daily.
The tour includes transportation (of up to 16 people), an experienced guide
2 night's bed and breakfast accommodation
The tour excludes entrance fees, food and drink
Departure is at 09:00 from London Victoria
Drop off in London at the end of Day 3 is at around 19:00. (This depends on traffic conditions)
terms and conditions
Booking is subject to
terms and conditions
of the tour operator. All passengers are advised to arrange travel insurance.