Windsor Castle & St George's Chapel Tickets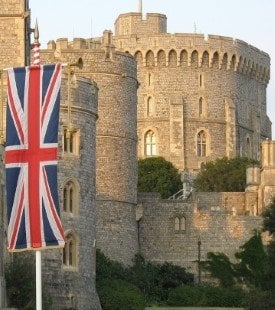 Get tickets to Windsor Castle and visit the oldest continuously inhabited castle in the world. Discover 1,000 years of royal history, visit the stunning State Apartments which are used by King Charles and

Including St George's Chapel

no hidden fees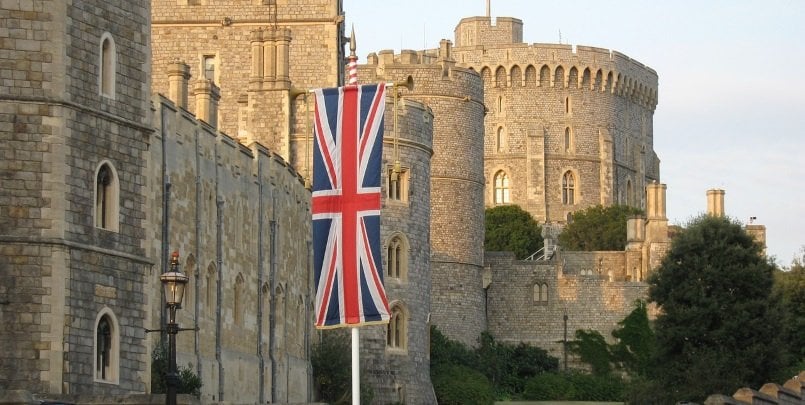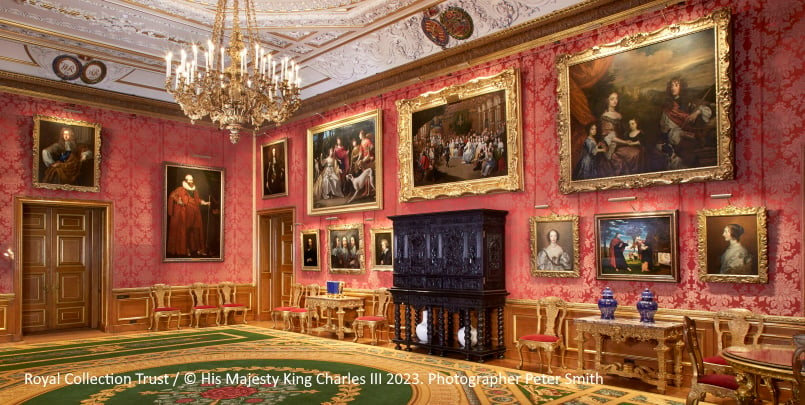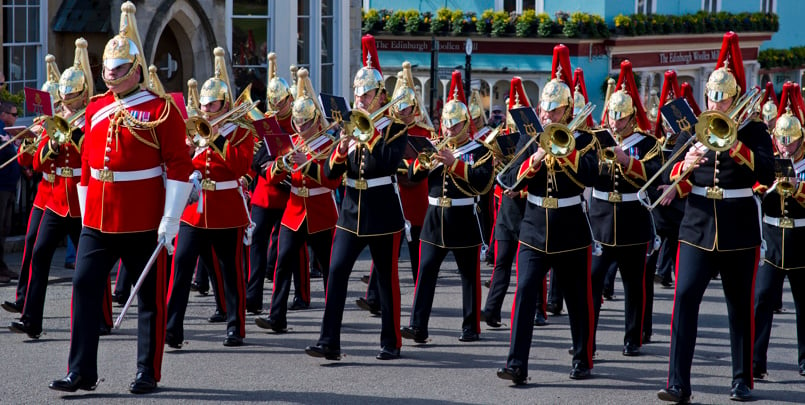 Get tickets to Windsor Castle and visit the oldest continuously inhabited castle in the world. Discover 1,000 years of royal history, visit the stunning State Apartments which are used by King Charles and Queen Camilla for official state occasions, and admire Queen Mary's Doll House, the largest of its kind in the world. See St George's Chapel, where Prince Harry and Meghan Markle were married, and where Queen Elizabeth II and Prince Philip are laid to rest. Make sure to arrive before 11am to watch the famous Changing of the Guard ceremony.
Christmas at Windsor: From 30 November 2023 to 1 January 2024, discover the Christmas decorations. This includes a 20-foot-high Christmas tree in St George's Hall, dressed with hundreds of lights and ornaments as well as an array of dazzling decorations in the State Apartments.
Please note that St George's Chapel is closed on Sundays.
Ticket Options
There are 3 ticket options to choose from on the Book Now page
Admission Ticket: A ticket that includes entry to Windsor Castle and St George's Chapel.
Admission Ticket with return transportation from London via coach: Travel in a luxury air-conditioned coach with Wi-Fi and USB chargers from and returning to Central London. Spend 2 hours at Windsor Castle. You can see further details here
Admission Ticket with a return train ticket from London: Departing from Paddington Station at 9.21am with a change of train at Slough. Arrive at Windsor Station at 09.50am with a 5-10 minute walk to the Castle. Return trains are available every 20-30 minutes. The ticket is open-ended so you can decide on the day when you'd like to return to London. You can see further details here
Highlights
Explore the State Rooms of Windsor Castle
See St George's Chapel, where Queen Elizabeth II and her husband Prince Philip were laid to rest. It is also where Harry & Meghan were married.
Watch the Changing of the Guard Ceremony
Visit the Castle gift shop with unique royal-themed gifts
The Undercroft Cafe at Windsor Castle serves a delicious selection of food
Visit St George's Chapel with Windsor Castle Tickets
Your Windsor Castle ticket includes entrance to St George's Chapel. This is where Prince Harry and Meghan Markle tied the knot in 2018 in a ceremony that was watched by millions of people worldwide! Iconic images of Windsor Castle and the Chapel were broadcast globally on an extraordinary day for the British Royal Family. Relive the magic on your visit!
St George's Chapel is the burial place of Queen Elizabeth II and her husband, Prince Philip.
St George's Chapel is also the burial place for ten former Sovereigns, including Queen Elizabeth II's father. You'll find beautifully carved stalls of the Knights and Ladies of the Garter and an incredible stone ceiling.
Please note that St. George's Chapel is closed to visitors on Sundays but worshippers are welcome to attend services.
The State Apartments
See the State Apartments, including rooms that are used by King Charles III and members of the Royal Family today. You'll get to wander from one lavish room to the next through the State Apartments. Visitors are inspired by the lavish decorations and palatial rooms that are fit for a King and Queen. You'll see breathtaking spaces such as the Grand Reception Room and the Waterloo Chamber. Many masterpieces from the Royal Collection are hanging on the walls, including paintings by Holbein, Van Dyck and Rubens.
Your audioguide will bring The State Apartments to life. It includes an introduction by King Charles and is available in a number of different languages. The guide is packed with lots of interesting facts and information about the history of Windsor Castle.
Special Exhibitions:
The Semi-State Rooms are open from autumn until spring each year, and are included in a regular Windsor Castle ticket
More Details:
Audioguide is available in English, Spanish, Chinese, French, German, Italian, Japanese, Portuguese, Russian
Windsor Castle is closed on Tuesdays and Wednesday
St George's Chapel is closed on Sunday's as services are held throughout the day. Worshippers are welcome to attend the services
Changing of the Guard can be seen on most days, weather permitting
Children under 5 enter for free
Please note Windsor Castle is a working palace and closures can occur at short notice
BOOK TICKETS
TICKET OPTION
TICKET TYPE
CHOOSE
Adult
Standard Ticket
£28
Young Person (18-24)
Standard Ticket
£18
Children (5-17)
Standard Ticket
£16
no hidden fees
terms and conditions
Booking is subject to
terms and conditions
of the tour operator. All passengers are advised to arrange travel insurance.