Our private tours of London and Britain visit iconic locations with expert guides and comfortable vehicles. See the best of the capital on a private London tour or or choose to leave the city and discover the English Countryside. We can visit UNESCO World Heritage Sites like Stonehenge, visit beautiful towns like Oxford and or explore regions like the Cotswolds.
We have listed some of our most popular private tours from London on this page. All our private tours are built according to your needs and wishes and come with a professional guide and luxury transportation. We can arrange private day tours as well as multi-day trips and extended private package tours.
Private Tours of London
Our private tours of London are the perfect way to explore one of the greatest cities on earth! We'll pick you up from your hotel in Central London, and show you some of the best parts of the city with a friendly guide. Our private London tours can take you to see the Changing of the Guard outside Buckingham Palace, a visit to some of the Royal Sites, a River Cruise, walking tours and more! Choose from a full-day or half-day trip.
More info: Private Tours of London
Stonehenge Private Tours from London
Stonehenge is one of the most popular locations to visit on a private tour from London. It is a UNESCO World Heritage Site that is famous for its breathtaking neolithic stone circle that dates back 5,000 years old. Learn more about Stonehenge along with theories surrounding why it was constructed and its purpose. It's popular to combine a visit to Stonehenge with other nearby places like Bath, Salisbury and Windsor Castle.
More info: Private Stonehenge Tours
Cotswolds Private Tours from London
The Cotswolds is one of the prettiest regions in England. Discover its charming villages with honey coloured stone houses and thatched roofed cottages set against a backdrop of rolling hills and green countryside. Spend a full day in the Cotswolds on a private tour visiting a collection of charming villages such as Bourton-on-the-World and Burford. You could also combine a private day trip with some other nearby places such as Oxford, Stratford-upon-Avon or Blenheim Palace.
More info: Cotswolds Private Tour
Downton Abbey Private Tours from London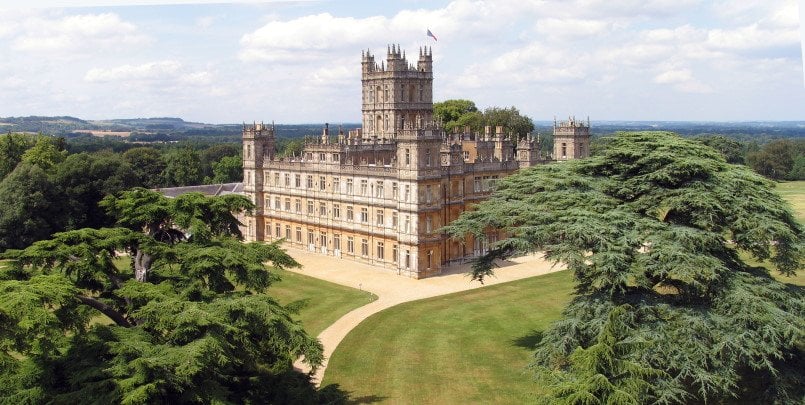 We offer a fabulous Downton Abbey themed private tour that visits this stately home and explores the nearby villages that were used as filming locations in the making of the TV series. Start the day in the village of Bampton, the real-life setting for the fictional Downton Village. Here you can see the post office, church and Downton Hospital. Enjoy an afternoon at Highclere Castle, the real-life location of Downton Abbey. You can see the rooms associated with your favourite characters, and walk around the spectacular gardens.
This is one of our best private tours from London. Please note that Highclere Castle is only open to the public around 45 days a year and tickets should be reserved well in advance.
More info: Downton Abbey Private Tour
Bridgerton Private Tour from London
We offer Bridgerton private tours from London, taking you to some of the filming locations used to create the hit Netflix series. Departing from London, we'll spend the morning in Bath. The city is renowned for its regency architecture that fitted in perfectly with this British period drama. See lots of locations used in the series on a walking tour. In the afternoon, we'll drive to Wilton House, an impressive country house that was used to depict several of the Bridgerton residences. You'll get to explore the interior and stunning gardens.
More info: Bridgerton Private Tour
Leeds Castle Private Tours from London
Leeds Castle is one of the most beautiful castles in the world. On this trip, you will head south into the region of Kent known as the 'garden of England'. Discover the stunning interiors and magnificent landscaped gardens of this 900-year-old castle. A private tour to Leeds Castle is usually combined with a visit to Canterbury Cathedral and the White Cliffs of Dover. It's a wonderful day out that combines history and culture with the breathtaking countryside.
More info: Leeds Castle Private Tour
Themed Private Tours from London
We offer themed private tours from London based around a certain subject or area of interest. These can be arranged as private day tours or multi-day trips. Our private garden tours take you to some of the best gardens in Southern England including Sissinghurst Garden. These tours are led by guides who are experts in English gardens.
Our literary-themed tours take you to the locations where many famous British writers lived and worked. This includes our Jane Austen private tours which explore the homes and locations central to her life.
History lovers can enjoy private guided visits to some of the most well-known historical locations in England. Discover the WWII codebreakers with a private tour of Bletchley Park and nearby stately homes. We also offer private guided tours to the Normandy landing sites.
Private Package Tours from London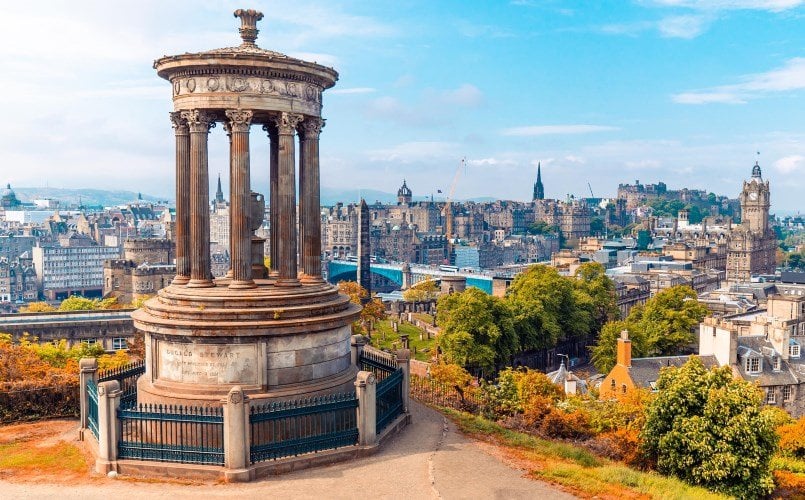 Mini-Packages – 2-5 Days
Our private mini-package tours visit some of the best locations in England. Two or three days is enough time to visit a combination of the places mentioned in this article, such as Stonehenge, the Cotswolds and Oxford. You could also visit spectacular locations in Kent & Sussex on a 3-day private tour.
Extended Packages – 6+ Days
Our extended private package tours from London travel into the heart of England, Scotland & Wales. Highlights include seeing historic cities such as York, beautiful regions such as the Lake District and magnificent coastlines. You could even enjoy a 7-day private tour that splits your time between England and France. Check out our package tour page for inspiration and ideas.
More info:
We offer a range of private tours from London. All our tours are custom built according to your needs and come with luxury transportation and a professional guide. Whether you are looking for a family day trip, a multi-day group tour or something specialist like an ancestry tour our dedicated team is here to build the perfect itinerary for you. For more information, please contact us using this enquiry form below.