Multi-Day Tours from London
Our guide to the best multi day tours from London. Choose from 2-day, 3-day, 5-day and 10-day package tours departing from London. See the heart of England on small group tours, including visits to Stonehenge, Cotswolds, South West England, York and more. Alternatively, go on a multi-day package tour to Paris or Edinburgh. All trips include a professional guide and luxury transportation and are the perfect way to explore a large number of attractions in a short space of time.
Paris from London – 2-Day & 3-Day Tours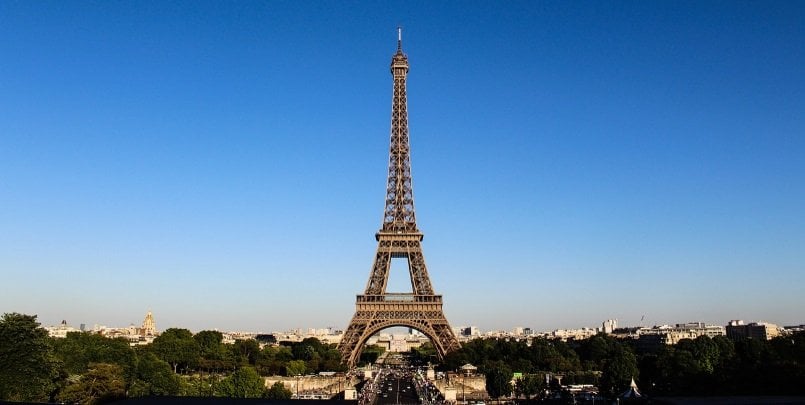 Visit Paris on a 2-day or 3-day tour from London. Travel from London to Paris on the Eurostar train, and choose from a multi-day package. Our packages include accommodation in a 4* hotel, as well as a panoramic city tour and a cruise along the River Seine. Visit the Eiffel Tower and enjoy plenty of free time for shopping, food and sightseeing. Our Paris tours are ideal if you are using London as a base during your time in Europe and want to enjoy a few days in Paris during your stay.
More details: See here
2 Day Cotswolds, Bath & Oxford:
This two day tour goes to some of the most popular places in England and includes overnight accommodation in the pretty Cotswolds. The tour is available throughout the week departing from Central London. A typical package includes:
Visit the UNESCO World Heritage site at Avebury and discover the ancient neolithic stone circles
Head to some of the typical Cotswolds villages with their thatched roofed cottages and honey coloured stone buildings
Visit Bath, one of the prettiest cities in England. Visit the Roman Baths, the Abbey and discover the typical Georgian architecture
Head to Oxford, an ancient university town. See Christ Church College which was famously used in the Harry Potter movies.
More Details: See here
3 Day Scotland Tour from London: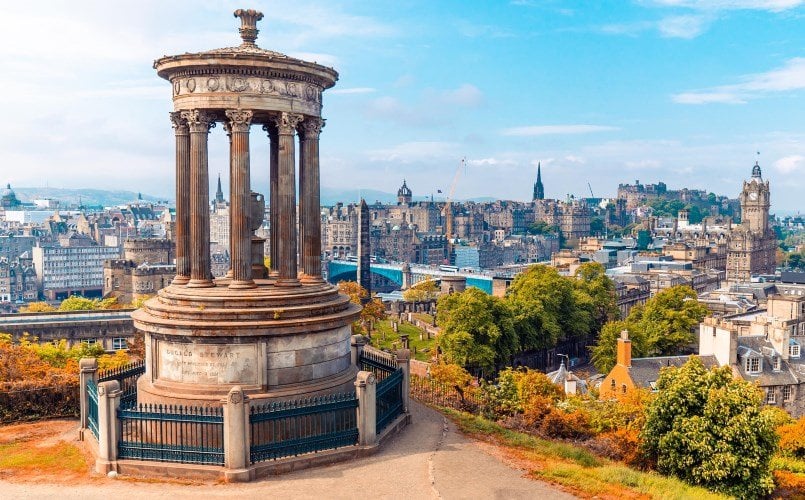 Spend 3 days exploring Edinburgh and the Scottish Highlands on our multi day tour from London that operates every Friday. Travel by train from London to Edinburgh, the capital of Scotland where you'll stay for two nights. Highlights of our Scotland package include:
Reserved seating on a high-speed train to Edinburgh
Spend a day sightseeing in Edinburgh, passing the castle, palace and Royal Mile
Spend the evening in a historic Scottish pub
Take a day tour from Edinburgh to Loch Ness, and take in the breathtaking Scottish countryside
Visit a whisky distillery and learn how it's made, as well as sampling some for yourself.
More details: See here
3 Day Stonehenge, Dorset, Devon, Exeter & Bath:
This multi-day tour from London is offered with departures every Wednesday from Central London. It goes to some of England's most famous landmarks in Southern England and includes two nights accommodation in the ancient Roman city of Exeter. A typical package includes:
Visit Stonehenge, a UNESCO World Heritage Site famous for its ancient stone circles
Explore the Jurassic Coastline with its beautiful bays, cliffs and coves
Head to Dartmoor, an area of outstanding natural beauty with a rugged and boggy landscape
Admire sweeping views of the English countryside from Glastonbury Tor
Discover the charming city of Bath, and enter the UNESCO Roman Baths.
More details: See here
3 Day Southern England:
This Southern England multi-day tour from London takes you into the heart of the English countryside. Discover the region of Kent, with its historic castles and beautiful coastline. The tour includes two nights accommodation in the historic town of Canterbury.
Visit Leeds Castle, one Britain's most impressive medieval fortresses with towers, ramparts, a moat and magnificent gardens
See the White Cliffs of Dover, an iconic British landmark that looks out onto the English channel
Go wine tasting in the oldest commercial winery in the region and tour the vineyards
Visit some of the typical towns and villages in the area including Whitstable, Walmer, Smarden and Deal
More details: 3 Day Southern England Tour
5 Day England & Wales:
This multi-day tour from London takes you into the heart of England and Wales and gives you a true taste of the British countryside. Starting every Friday, the 5 day tour of England and Wales includes 4 nights accommodation in places such as Shrewsbury and York. A typical package looks like this:
Visit Stratford-upon-Avon, the birthplace of William Shakespeare and an iconic Cotswolds town
Travel to Conwy Castle, one of Britain's most famous medieval fortresses
Drive into the Snowdonia National Park and discover the amazing Welsh landscape
Head to Shrewsbury, a medieval town that was the birthplace of Charles Darwin
Discover York, one of the beautiful cities in England. Take trip into the rugged Yorkshire countryside
Visit Chatsworth House, an impressive country estate and home of the Duke of Devonshire
Head to Cambridge, a charming university town and visit Kings College Chapel
More details: Click here
5 Day Devon & Cornwall:
This multi-day tour from London heads to the southwest of England to two of its most beautiful counties. Discover Devon and Cornwall on this five day tour including overnight accommodation in Exeter and Falmouth
Visit Winchester, a former capital of medieval England
Head to Stonehenge, a UNESCO World Heritage Site with ancient stone circles
Drive into the rugged Dartmoor countryside and visit the famous Clapper Bridge
Explore the bustling market town of Tavistock
Learn about the legends of King Arthur at Tintagel Castle
See the wonderful coastal scenery at Lands End and Minack Theatre
Explore the old town of Glastonbury and climb Glastonbury Tor for stunning views over the English countryside
More details: 5 Day Devon & Cornwall Tour
10 Day England, Ireland, Wales & Scotland tour
This 10 day multi-day tour from London touches all corners of the British island with visits to England, Ireland, Wales and Scotland. You'll travel in a combination of coach and rail, with two ferry crossings to reach the island of Ireland.
Visit several important towns and cities in England including London, Stratford-upon-Avon, York and Bath as well as a visit to the UNESCO World Heritage Site at Stonehenge and the incredible landscapes of the Lake District
Cross into Scotland, and stay 2 nights in Glasgow. Spend a day exploring Edinburgh
Take a ferry across to Northern Island with a visit to Belfast
Stay in the capital city of the Irish Republic – Dublin, and visit some famous local sites including Kilkenny Castle and the Waterford Crytal
Take a ferry back into the British Isles, and head to Cardiff, the capital city of Wales.
More details: England, Ireland, Wales & Scotland Tour
10-Day England & Scotland Tour
Spend 10 days exploring the best of England and Scotland. This package tour will take you to major cities and breathtaking countryside. Departing from London, it includes accommodation, breakfasts and transportation.
Visit London and Edinburgh, the capitals of England and Scotland. Explore Edinburgh with a local specialist and get a feel for the incredible atmosphere of this city
Discover Shakespeare's country with a visit to Stratford-upon-Avon and stay overnight in the medieval city of York. Explore the Roman and Viking history that is connected to York.
Take in the magnificent scenery in the Scottish Highlands and English Lake District.
Soak up the history of the Beatles in Liverpool, and explore the Neolithic stone circle at Stonehenge
Learn about English culture with experiences such as enjoying lunch with a local farmer and watching a Scottish show with traditional food and bagpipes
More details: 10-Day England & Scotland Tour
More Info:
To view all of our multi-day tours check out our England Vacation Packages guide