Mrs. Doubtfire, London Tickets
Tickets from £27
A Family Friendly Musical Comedy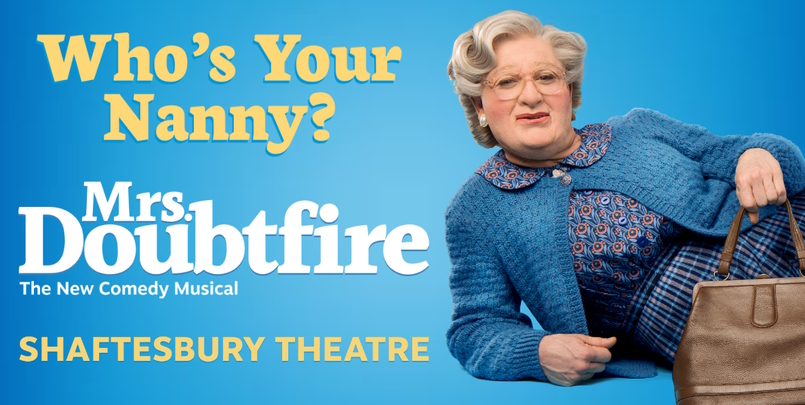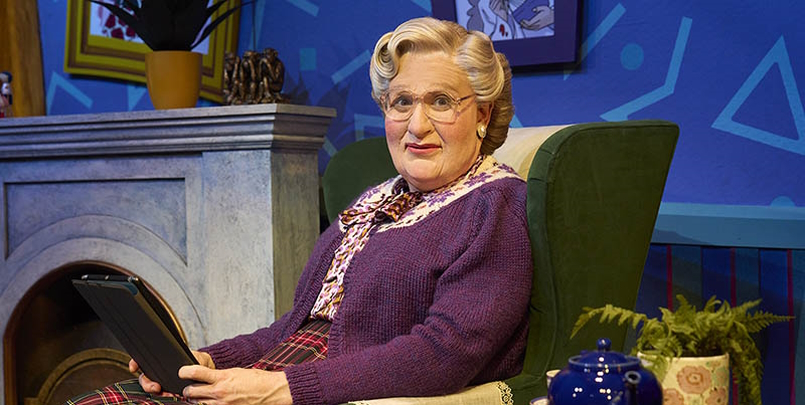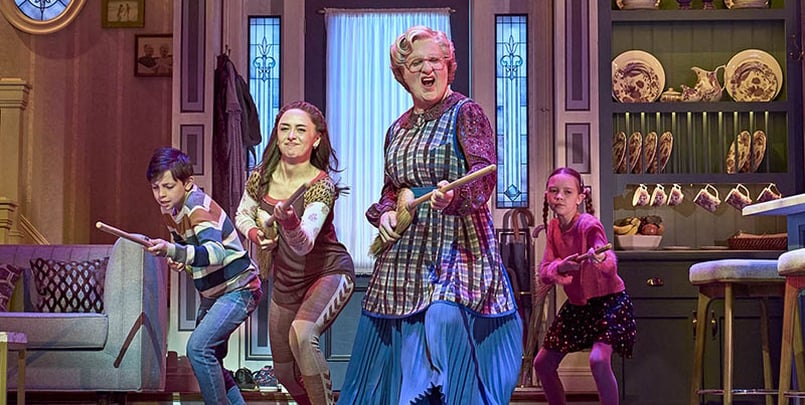 The sensational 'Mrs Doubtfire' is an hilariously funny family-friendly musical comedy based on the iconic 1990's Hollywood film. The story centres around Daniel, a divorced and out-of-work Dad, who creates the alter ego 'Mrs Euphegenia Doubtfire' to pose as a nanny in order to be with his kids who are living with his estranged ex-wife. As the plot thickens, Mrs Doubtfire must go to further and hysterical lengths not to reveal his true identity. With uproarious disguises, witty one-liners, and a dash of genuine emotion, enjoy an evening filled with side-splitting comedy, heart-tugging moments, and a reminder that 'in the world of Mrs. Doubtfire, every problem comes with a hilarious solution'.
The show arrives in London after sold out performances on Broadway.
Reviews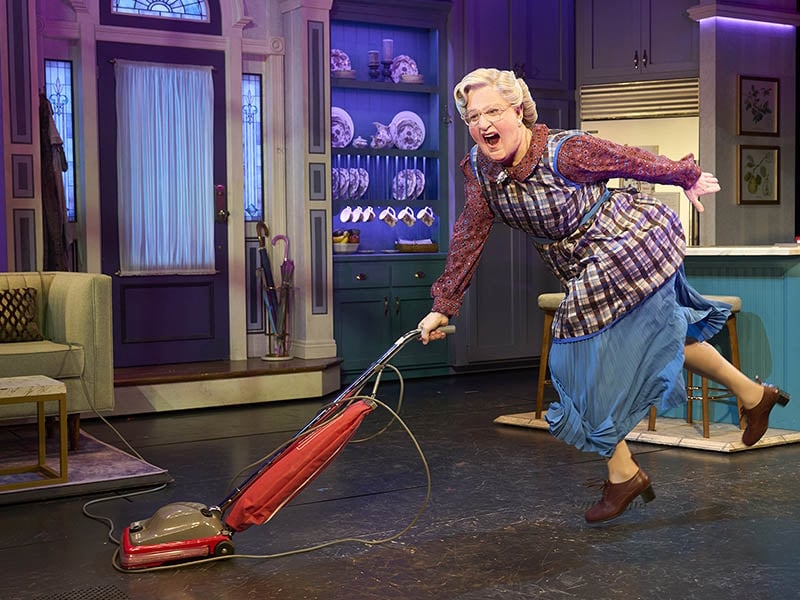 "LOVEABLE, LIGHT-HEARTED MUSICAL COMEDY" – The Chicago Tribune
"RIP ROARINGLY FUNNY! SMART, SHARP AND FULL OF HEART" – The Telegraph
More Info
Age: Recommended for children aged 6+
Running time: 2hr 30m (with a 20 minute interval)
Venue: Shaftesbury Theatre, Shaftesbury Avenue, London WC2H 8DP
Secure your Tickets Today
Book the best seats for Mrs. Doubtfire with our interactive seating chart.