Guys & Dolls, London Tickets
Bridge Theatre, London
3 March - 2 Sep 2023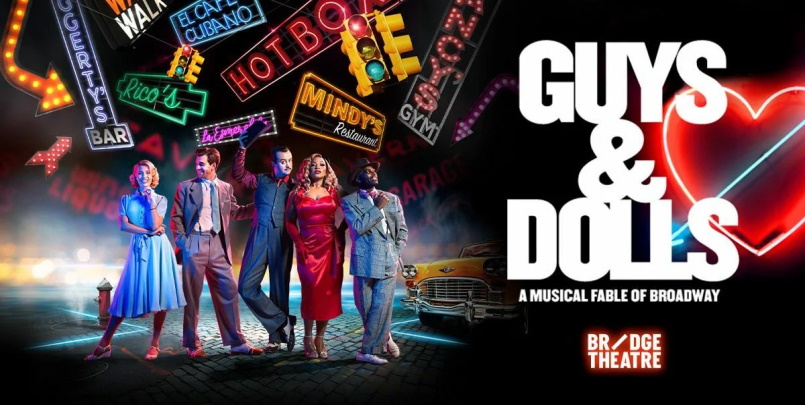 Guys & Dolls is showing at the Bridge Theatre in London. Get ready for one of the greatest musical romantic comedies of all time that has something for everyone. With its catchy tunes, iconic dance numbers and great one-liners, the show is sure to light up your evening! The Bridge Theatre has a unique seating layout, with the stage in the centre and seating wrapped around all sides. This means you are never more than 3 rows from the action!
This is a story of romance,. loyalty and love taking place in the streets of Manhattan and the bars of Havana. Larger than life characters bring the story to life. Guys & Dolls is one of the most celebrated Broadway shows ever and comes to the London Bridge Theatre in 2023.
Book your tickets for Guys & Dolls today. This show is selling out fast, with limited ticket availability!
The Songs
Guys & Dolls includes some of the greatest songs of all time. This includes 'Luck Be a Lady', 'Sit Down You Are Rocking The Boat', 'Adelaide's Lament', 'Guys & Dolls' and more!
More Info
Venue: Bridge Theatre, 3 Potters Fields Park SE1 2SG, London, SE1 2SG
Running time: 2hrs 40 minutes
Performance dates: 3 March – 2 September 2023
Book Today
Book your tickets today for Guys & Dolls using our interactive seating chart to choose the best seats. In this show, the stage is in the centre with seating wrapped around it on all sides, so you are never more than 3 seats from the stage.