Exhibitions in London September 2023
New Exhibitions in London
Museums, Galleries & More!
Lots of new exhibitions are showing in London in September 2023. Check out some of our favourite picks including a new Georgian exhibition at the Queen's Gallery, a Van Gogh exhibition and several immersive experiences taking place across the capital. Many exhibitions are included as part of standard admission tickets.
Crown to Couture Fashion Exhibition
Kensington Palace
The largest exhibition ever held at Kensington Palace includes over 200 objects celebrating fashion from the Georgian period until today. From the silver tissue gown worn at the court of Charles II to the latest fashion worn by Lady Gaga and Lizzo. The State Apartments have been transformed into the hottest catwalk in London! One of the most exciting items on display is the iconic dress worn by Audrey Hepburn in the film Roman Holiday, which was then altered by Givenchy for Audrey to wear at the 1954 Oscars.
Admission to the exhibition is included in a standard Kensington Palace ticket
More info & tickets: Fashion Exhibition at Kensington Palace >>>
Van Gogh Immersive Experience
The Van Gogh Immersive Experience is showing in East London. Explore the life of this master artist with a 360º digital art exhibition, using state-of-the-art technology to get up close to recreations of his work. Limited tickets are available for this fun exhibition for all the family!
Book Tickets: Van Gogh Immersive
The Painted Hall, Greenwich
Known as Britain's 'Sistine Chapel', The Painted Hall is located in the Old Royal Naval College in Greenwich. One of the most spectacular Baroque interiors in Europe that took nineteen years from the start of the commission to its completion in 1726. It makes for a wonderful trip as part of a visit to Greenwich.
Book Tickets: The Painted Hall
Dressing the Georgians Exhibition
The Queen's Gallery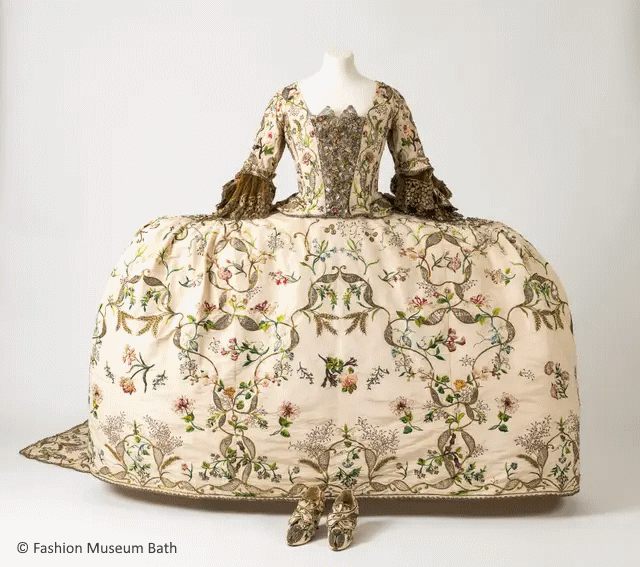 Dressing the Georgians exhibition is showing at the Queen's Gallery in Buckingham Palace until 8 October 2023. The exhibition will bring together a collection of rare paintings, costumes, jewellery and accessories that show the fashion and lifestyle of the Georgian era. Highlights will include paintings by Gainsborough, and Sanders, Queen Charlotte's jewellery collection and priceless accessories.
Entry is included as part of a standard admission ticket
More info: Dressing the Georgians >>>
Tower of London & Crown Jewels Exhibitions
The Tower of London has many exciting permanent exhibitions at this Royal castle and fortress. This is a   UNESCO World Heritage Site. See the Royal Crown Jewels on display, as well as the medieval historic armour of Henry VIII, Charles I and James I, the Fusilier Museum showcasing the military regiment formed in 1685 and a Torture at the Tower exhibition exploring London's bloody past. You can spend many enjoyable hours exploring the Tower of London.
More details: The Tower of London >>>
Dali Metaverse Immersive Experience
From 1 February 2023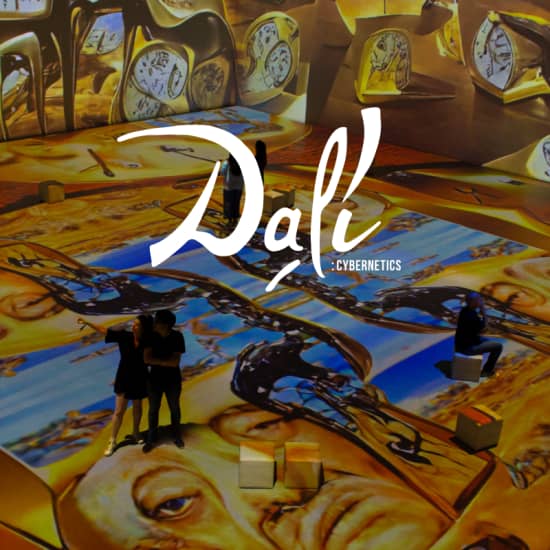 Discover Salvador Dali like never before in this first ever virtual reality metaverse art immersive experience. You'll get to discover the masterpieces of surrealism's most famous artist using state-of-the-art technology including projection mapping, visual effects, sound effects and more
More Info: Dali Exhibition >>>
The Royal Mews
2 March – 30 October 2023
The Royal Mews opens from 2 March until 30 October 2023. Located within Buckingham Palace complex, discover the extraordinary carriages, horses and vehicles used by the Royal Family. This includes the magnificent Gold Statecoach that has been used in the Coronation of every monarch since George IV, and was used in the Coronation of King Charles III. 
More info: The Royal Mews >>>
Coronation Exhibition at Buckingham Palace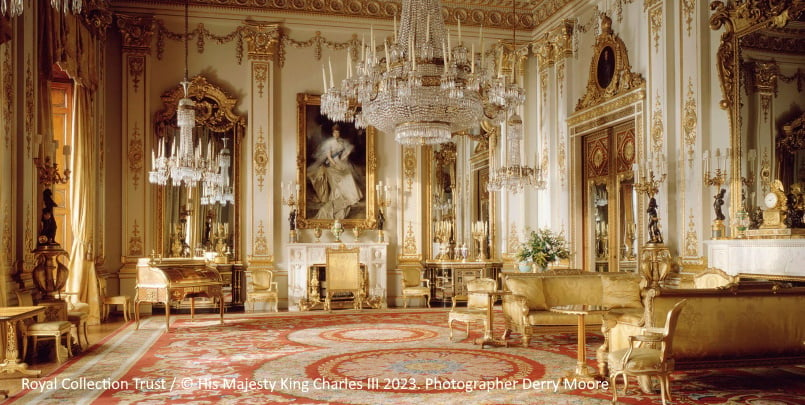 14 July – 24 September 2023
Discover many of the ceremonial clothes and items which were worn by King Charles and Queen Camilla during their Coronation. Visitors to Buckingham Palace will be able to see the Coronation Glove, Sword Belt and Stole Royal worn by King Charles at the moment he was crowned. See the State Robes and the magnificent dress worn by Queen Camilla. The exhibition takes place in the ballroom at Buckingham Palace and is included as part of a visit to the State Rooms. 
More information: Coronation Exhibition >>>
Dopamine Interactive Museum Experience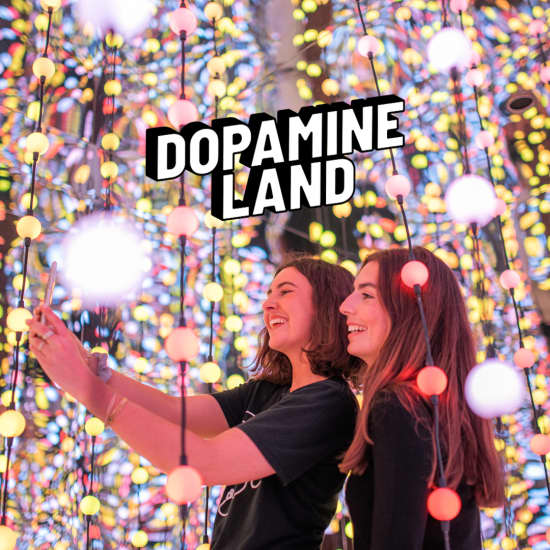 This interactive museum experience is sure to make you happy because it's designed to trigger your happiness hormone called dopamine!  Popcorn room, meditative fire lanterns, infinity digital landscapes and many other blissful attractions!
More Details:  Dopamine Experience >>>
Official National Gallery Guided Tour
Enjoy a guided tour of the National Gallery this July with a Blue Badge guide. Located in the heart of London in Trafalgar Square, the gallery contains some of the greatest paintings of all time including works by Cezanne, Titian, Monet, Van Gogh, Rembrandt, Michelangelo and more! The tour lasts approximately one hour and is available on Tuesdays and Thursdays. Entrance tickets are included to the gallery, and you are free to explore on your own before or after the tour has taken place!
Book Tickets: National Gallery Guided Tour
Tate Modern: Private Guided Tour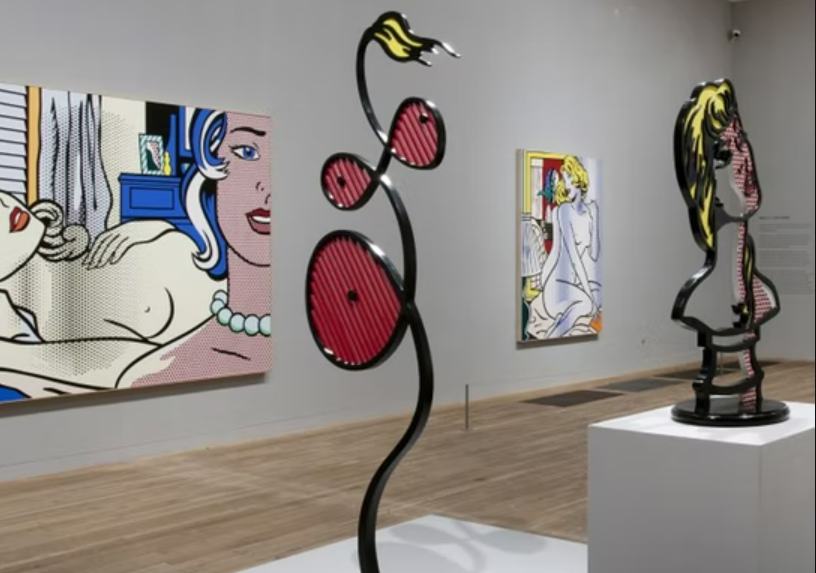 Take a private guided tour of the Tate Modern and get up close and personal with some of the great works of modern art. You'll see works by Picasso and Dali, pop art by Andy Warhol and Mondrian's iconic geometric patterns. One ticket is for a group of up to 8 people, with guides available in English, Spanish and French.
Book Tickets: Private Tour Tate Modern
Lives of a Landmark
Tower Bridge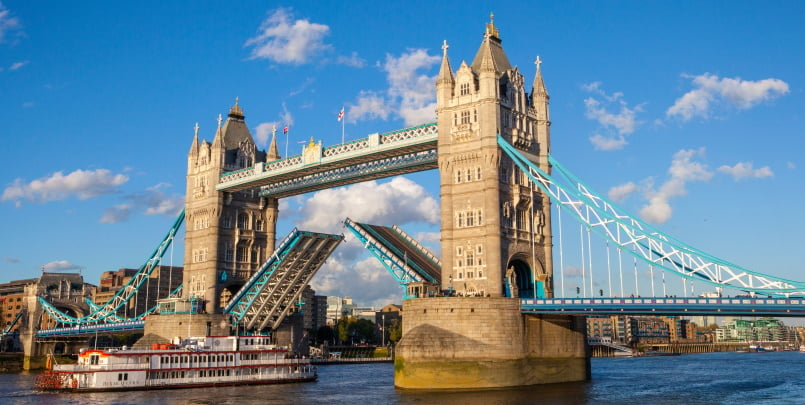 A new exhibition inside Tower Bridge's Engine Rooms celebrating the lives of Tower Bridge. The exhibition pieces together the story of the people working behind the scenes at the historical bridge, and the visitors who walk its floors. You'll journey up the iconic towers and through the West Walkway while discovering more about workers of the past; before heading to the Engine Rooms where the new exhibition will be on display.
Exhibition is included in the standard price of admission
Book Tickets: Tower Bridge
Past Exhibitions:
Japan Exhibition at The Queen's Gallery
Japan: Courts and Culture opens at the Queen's Gallery, Buckingham Palace. See some of the finest Japanese works of art in the Western World, on display from the Royal Collection. This includes exquisite porcelain, embroidered screens and gifts that were presented to the Royal Family. The exhibition is open until 26 February 2023.
Frida & Diego Immersive Experience
September 2022
Explore Frida and Diego, two Mexican geniuses in this one-of-a-kind immersive experience. These revolutionary artists will be brought to life in a 360 degree digital show, with state-of-the-art technology and sound. There will be a unique VR experience with over 300 projections on display. This exhibition is extremely popular, so make sure to book tickets in advance!
Miniature Art Exhibition
A new exhibition comes to London exploring the world of mini-art. This is one of the largest exhibitions of its kind with 33 artists displaying 143 artworks and 80 photographs that are reduced by up to 22 times their actual size! Held in a space of more than 1100 m2, with a pop-up shop on site. Takes place at 81 Old Brompton Road, South Kensington. Exhibition ends on 4 September 2022.
Life Through a Royal Lens at Kensington Palace
Life Through a Royal Lens, a new exhibition at Kensington Palace showcasing some of the most iconic images ever taken of the Royal Family. This will include breathtaking pictures of Her Majesty the Queen and Queen Elizabeth the Queen Mother, as well as a selection of images taken by Royal Family members themselves. Exhibition ends on 30 October 2022.
Magical Mischief at the Warner Bros Studio Tour
Ending 1 May
See a brand new exhibition at the Warner Bros Studio. Magical Mischief opened on 22 January, showcasing all the trickery that went into the making of the Harry Potter movies! Perfect for muggle fans and include within an entry ticket to the Studio Tour.
Exhibitions included in a standard ticket
Book Tickets: Warner Bros Studio Tour
Banksy Exhibition
A Banksy Exhibition is on in London this May, celebrating the work of the world-famous street artist. 80+ works will be on display in Covent Garden, on loan from private collectors.
WARTIME LONDON: ART OF THE BLITZ
Ending 24 April, Churchill War Rooms
Explore WWII's impact on London life with a unique art exhibition at the Churchill War Rooms, housed in the secret command centre where Winston Churchill and his inner circle directed the Allied effort. Learn about the experiences of ordinary people forced into new patterns of living by Nazi air raids. Highlights include newly acquired drawings from Henry Moore, as well as works from other British artists including William Matvyn Wright; Eric Ravilious; Ernest Boye Uden; Mabel Hutchinson; Evelyn Gibbs; Evelyn Dunbar; and Leila Faithfull.
Exhibition is included in standard admission ticket
Book Tickets: Churchill War Rooms
Titanic The Exhibition
Ending 17 April
Titanic: The Exhibition is showing in London this winter 2022. This interactive exhibition tells the heartbreaking story of the largest ship in the world of its kind at that time. There will be over 300 artefacts and recreations of the ship's interior, including the famous Grand Staircase. There will also be personal belongings and relics from passengers on display. A typical visit lasts 80-90 minutes.
Book Tickets: Titanic Exhibition
Harry Potter Photographic Exhibition
Ends 31 March
A brand new Harry Potter exhibition is coming to Covent Garden! Open now, you'll get to explore behind-the-scenes images from over 10 years of Harry Potter films, as well as ride a broomstick, see images of the Battle of Hogwarts from the final film, pose for photos and enter into the only bottled Butterbeer bar in London. All in all, the experience is expected to last around 1 hour.
Book Tickets: Harry Potter Exhibition
Masterpieces from Buckingham Palace
Ending 13 Feb 2022. The Queen's Gallery, Buckingham Palace
The exhibition brings together some of the most important paintings in the Royal Collection, on show at the Queen's Gallery at Buckingham Palace. Artists represented in the exhibition include Titian, Guercino, Guido Reni, Vermeer, Rembrandt, van Dyck, Rubens, Jan Steen, Claude and Canaletto.
Exhibition is included in a standard admission ticket
Book Tickets: The Queen's Gallery
The Princess Pantomimes at Windsor Castle
Until 31 January 2022
There is a special exhibition at Windsor Castle exploring the pantomime customers worn by Queen Elizabeth (then Princess Elizabeth) and her sister during the war years. These will be on display in the Waterloo Chamber until 31 January 2022.
Displays included in a standard admission ticket
More Info & Tickets: Windsor Castle
Royal Style In The Making at Kensington Palace
Until 2 January 2022
A new temporary exhibition is on show at Kensington Palace called Royal Style in the Making. Explore the intimate relationship between fashion designer and royal client. Highlights include the wedding dress of Diana, Princess of Wales, on show for the first time at Kensington Palace in 25 years. Also on show is a rare, surviving toile for the 1937 coronation gown of Queen Elizabeth The Queen Mother; consort of King George VI.
Exhibition is included in a standard admission ticket, until 2 January 2022
Book Tickets: Kensington Palace