Edinburgh 2-Day Itinerary - First Time Visitors
Edinburgh is a very manageable city to visit in two days. Our itinerary is ideal for first-time visitors who are looking to see the highlights of the city. This is the perfect way to spend a weekend or to explore as part of a longer visit to England and Scotland.
Day One
A hop on hop off bus is a great introduction to Edinburgh on your first day, stopping off at all the key attractions in the city.
Edinburgh Castle – Morning
Start your first day with a trip to Edinburgh Castle, the iconic medieval fortress that sits on top of a volcanic rock! The Castle is enormous, and you can easily spend a few hours walking around the palatial rooms, impressive towers and exhibitions. You'll definitely want to see the Scottish Crown Jewels, which are the oldest in Britain.
This is one of the top places to visit in the city and gets extremely busy throughout the year. We recommend getting here as early as you can to avoid the crowds. Head straight to the Crown Jewels, since there is usually a long line of people waiting to see them.
You can buy your tickets directly at the Castle but it's better to book online in advance to avoid waiting in the long lines. Tickets to Edinburgh Castle do get sold out in advance.
Typical visit: 2-3 hours
Grassmarket – Around Lunchtime
As lunchtime approaches, head to Grassmarket, a neighbourhood located just next to Edinburgh Castle. It's a short walk down the steep steps to reach the main market square, which is filled with restaurants, cafes and bars, along with lots of independent shops.
Make sure to walk along Victoria Street, which is known locally as the real-life Diagon Alley. This is the colourful street that inspired J K Rowling when she wrote the Harry Potter books! Today, there's even a Harry Potter shop on the street that's set over four floors. You'll find lots of unique Harry Potter wands, pens and amazing gifts!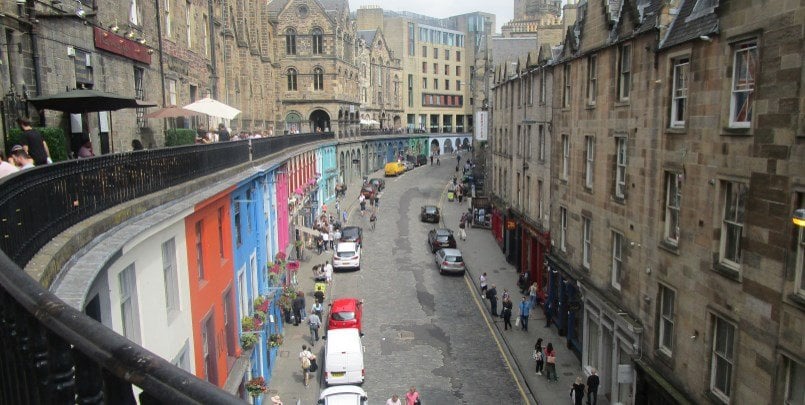 If the sun is shining, we recommend sitting in one of the cafes perched on the terrace that looks down onto Victoria Street. Enjoy an amazing meal as you watch the world go by!
The Royal Mile – Afternoon
The Royal Mile is the most famous street in Edinburgh, that stretches all the way from Edinburgh Castle to the Palace of Holyrood House. This place gets really busy, especially during the summer months. You'll find lots of street performers and Scottish Bagpipers, and both sides of the street are lined with typical Scottish shops.
Royal Mile Shopping
There are lots of Whisky Shops selling an infinite number of drinks from distilleries throughout Scotland. And there's even a Scotch Whisky visitors' attraction, which offers tasting tours where you can discover all the different kinds of Scotch Whisky.
Scotland is also famous for its clothing, and the Royal Mile is full of shops selling tartan, kilts, tweed jackets and knitwear. Beware that not all tartan is the same quality, so be careful what you buy!
Royal Mile Sightseeing
There are also lots of tourist attractions dotted along the Royal Mile. Depending on your interests, you might want to stop at some of them along the way.
Camera Obscura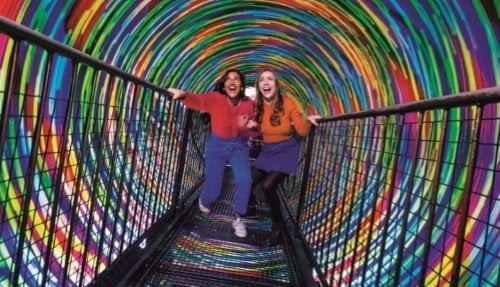 Visit Camera Obscura, with four floors dedicated to the world of optical illusions. It's a really fun place to explore, with holograms, mirror mazes and a Camera Obscura Show. The roof has been converted into a viewing platform, where you can see panoramic views of Edinburgh city centre and beyond.
St Giles Cathedral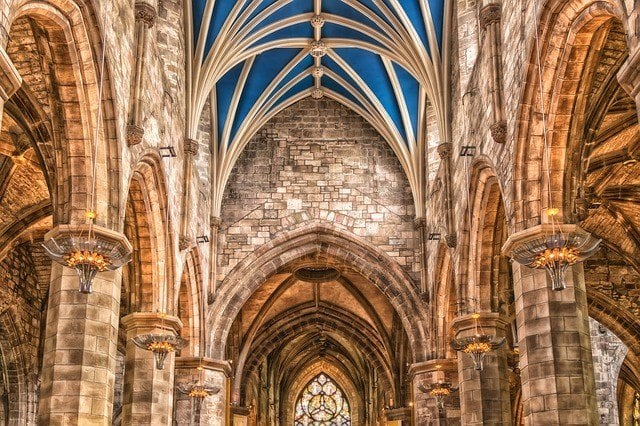 Founded in the year 1124, this massive Cathedral is the spiritual heart of Edinburgh located along the Royal Mile. Entrance to St Giles Cathedral is free but donations are welcomed.
Free Museums
There are several major museums located along the Royal Mile including The Museum of Edinburgh which tells the story of the development of the city and the Museum of Childhood, which is the world's first museum dedicated to the history of childhood. Another favourite is the Writers' Museum, which looks at the lives of Scotland's most famous writers, notably Robert Burns, Sir Walter Scott and Robert Louis Stevenson.
Calton Hill – Sunset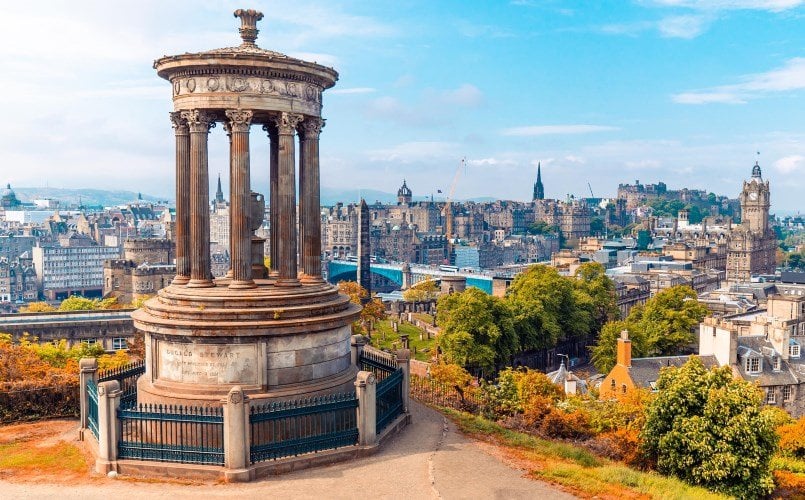 Calton Hill is one of Edinburgh's main viewpoints and is a particularly spectacular place to visit at sunset. Enjoy sweeping panoramic views of Edinburgh city centre and out towards the North Sea. The Hill contains several impressive monuments, including Nelson Monument and the National Monument that looks a little like the Parthenon in Athens. It's also the location of the City Observatory, which today is a contemporary visual arts space.
Where to Eat & Drink – Evening
Spend your first evening in the old town, where there are lots of bars, cafes and restaurants. A particularly popular area to eat in is Grassmarket, with chic bistros alongside traditional Scottish eateries. Finish the evening with a pint in one of the local pubs.
Day Two
Morning
Day two of our 48-hour Edinburgh itinerary has a royal flair to it! Visit a Royal Palace, a Royal Yacht, and walk through the main shopping streets!
Leith & Royal Yacht Britannia
Start the day in Leith, Edinburgh's port that has become one of the trendiest areas of the city. Why not have breakfast or brunch in a cafe along The Shore?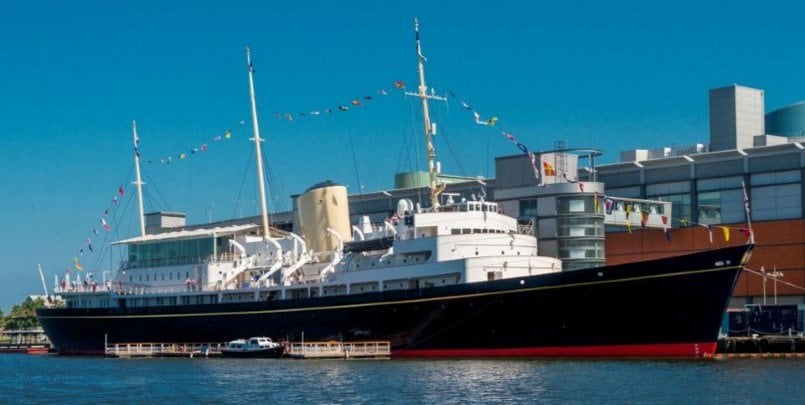 An unmissable part of your 2-day itinerary is to visit The Royal Yacht Britannia. For 44 years it served as the official yacht for the British Royal Family and was used for State Visits, Royal honeymoons, and family vacations.
Today, the Royal Yacht Britannia is permanently moored at Leith, and is open to the public. See the State Apartments, enter the Royal Deck Tearoom and visit the Admiral's Quarters!
Holyrood Palace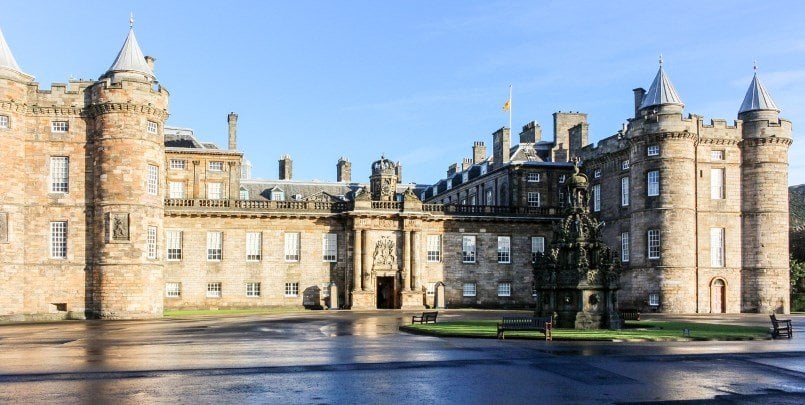 Continue with a visit to Holyrood Palace, which is the King's official residence in Scotland. Live the life of a king or queen, with a visit to The State Rooms, Throne Room, Great Gallery and Royal Gardens. With over 500 years of history, the Palace contains many treasures. In particular, The Queen's Gallery hosts a range of fabulous exhibitions throughout the year.
Afternoon
Edinburgh Underground Vaults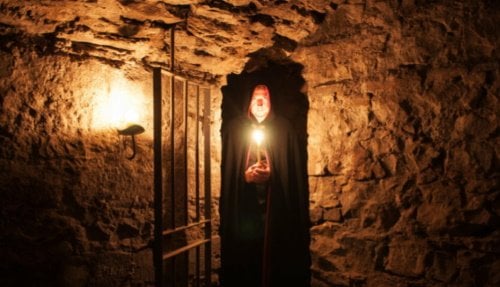 Perfect for adrenaline junkies!
Edinburgh is known for its status as a haunted city and one of the most popular sites in the city are the Edinburgh Underground Vaults. Hear spooky tales from your live English speaking guide as you explore the darker side of the city.
New Town Shopping
Spend the rest of the afternoon shopping in New Town. Princes Street is the main shopping street in Edinburgh and this is where you find the most popular brands. There are two department stores located on the streets – Jenners and Debenhams, as well as flagship stores for New Look, Zara and Primark.
Free Museums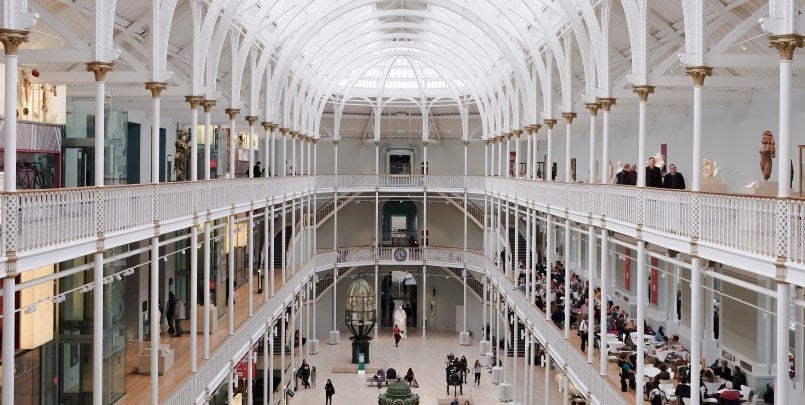 If shopping is less your thing, then head to one of Scotland's major museums. The National Museum of Scotland showcases the history of Scotland and around the world, housed in a state-of-the-art building. And for art lovers, the Scottish National Gallery has a wonderful collection of paintings and contemporary art.
Both museums are free of entry!
George Street – Evening
Spend the evening on George Street, which is the most upmarket street in Edinburgh. You'll find lots of great restaurants to choose from to celebrate your second night in Edinburgh!
More things to do
In the daytime
This is the perfect 2-day itinerary for Edinburgh, but if you have more time to spend in the city, you might consider spreading this itinerary out over 3-days. You could spend longer at the museums, castles or shopping on Princes Street and the Royal Mile. Alternatively, why not take one of the many tours of Edinburgh that give you a more in-depth insight into the city?
Another option is to take a day trip on your third day to Loch Ness and The Highlands. We offer a great 1-day Loch Ness tour from Edinburgh, which is the fastest and easiest way of getting to Loch Ness. We also offer a 1-Day Outlander Tour that explores the filming locations of this hit show.
In the Evening
Edinburgh is a city of culture, and you can spend the evenings seeing a theatre show, or perhaps listen to a classical music concert. Alternatively, feel like a local and drink the night away at one of the amazing pubs with a Scotch Whisky or locally brewed beer in hand!
Special Events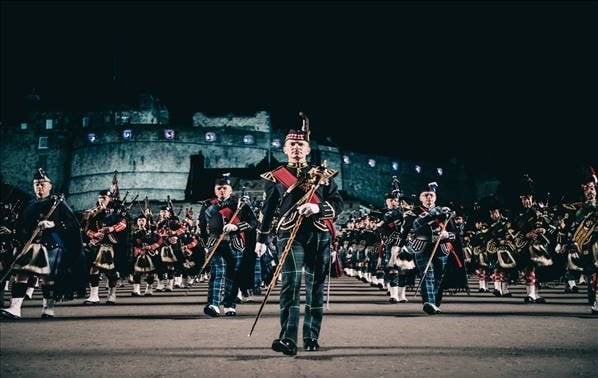 Edinburgh is a city renowned for its unique festivals and events. Make sure you know in advance if your visit to Edinburgh coincides with the Edinburgh Fringe Festival or Royal Military Tattoo. If it does, don't miss out and make sure to plan your 2-day itinerary to take advantage of these amazing events!
Where to Stay:
Edinburgh is divided into two major areas called Old Town and New Town. In general, Old Town is where you will find cheaper hotels and hostels, and the neighbourhood is more bustling. New Town tends to cater to more expensive hotels, and is in general a quieter part of the city.
Where to Eat:
In general, Old Town is where you will find bars, cafes and reasonably priced restaurants. New Town is where you tend to find more expensive restaurants and exclusive bars. Also, The Shore area of Leith has some of the best places to eat, including several Michelin Star restaurants.
Getting Around Edinburgh
There are two major train stations in Edinburgh – Waverley and Haymarket. The main station is Waverley, located in between Old Town and New Town. Edinburgh is very public transportation friendly, with a tram system and bus network
If you are planning on following our 2-day itinerary, you might consider taking a hop on hop off bus. Tickets are not very expensive, and the hop on hop off buses have the best route for tourists, taking you directly to the main attractions. The public transportation network is less catered to tourists in Edinburgh, meaning it will take you longer to get between the attractions.
Visiting Edinburgh from London
Are you planning on visiting Edinburgh on a trip from London? Our 2-Day Edinburgh from London package includes return train tickets, overnight accommodation, an open top bus tour and tickets to Edinburgh Castle. Planning a longer stay? Check out our 3-day Edinburgh tour package, with a 1-day trip to Loch Ness & the Highlands.