Bicester Village Bus from London
This Bicester Village direct bus from London is the easiest way of getting to the shopping outlet village. The service departs every day from London Victoria Coach Station, the Hilton Hotel Victoria and the Park Plaza Hotel Waterloo. You'll travel in luxury coach transportation on a journey that lasts approximately 1 hour. You'll then have plenty of time (around 6 hours) to take advantage of the discount shopping at Bicester, and the ticket even includes a 10% discount at many of the best designer outlets and food outlets. The bus returns to London in the early evening.
The Bicester Village Bus is available every day, and is the best way to get to Bicester from London!
Ticket Prices:
Adult: £28
Child (5-15 yrs): £20
Family (2 Adults + 2 Children): £84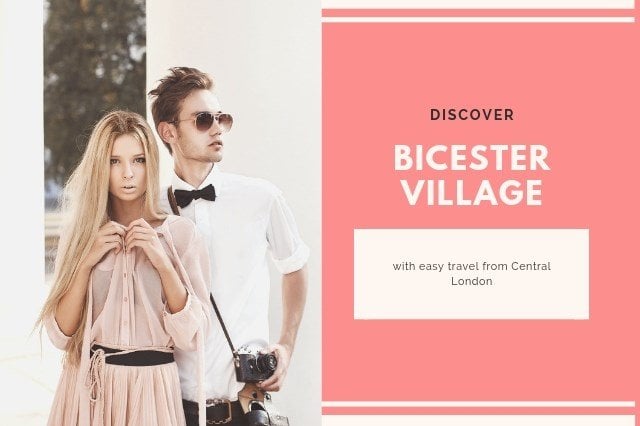 What to Expect
Highlights
Depart Central London in the morning, with a choice of three convenient pickup locations
Travel to Bicester Village on a luxury coach
Spend 6 hours at Bicester. Take advantage of our VIP pass with 10% discount at selected stores and food stalls. Shop at some of the world's top brands, which offer great discount prices
Return to Central London in the early evening to your original pickup point
Special Offer
Receive a free VIP shopping pass which offers a 10% discount at a number of shopping outlets and food stalls in Bicester Village.
Shopping Highlights:
Some of the most notable brands in Bicester Village include:
Top men's brands including Alexander McQueen, Armani, Burberry, Dolce & Gabbana, Lacoste, Ted Baker, and more!
Top women's brands including Celine, Dior, Gucci, Longines, Mulberry, Prada, Stella McCartney, Victoria Beckham, Yves Salomon and more!
Eating Highlights:
There are a great range of food options available at Bicester including:
Restaurants including Cafe Wolseley, Farmshop Restaurant & Cafe, Shan Shui and more
Cafes including Le Pain Quotidien, Pret a Manger, Rapha's Cafe and more