20 Best Day Trips from London
Our pick of the best day trips from London by tour, train or car. We've come up with an amazing list of the 20 best day trips from London that should be on everyone's bucket list! From our favourite towns and countryside villages to really amazing castles and stunning UNESCO World Heritage Sites, there's a never-ending selection of places to choose from! So let's go!
Day Trips from London – by Tour
Going on a tour is a great way of taking a day trip from London, and allows you to see a lot of different attractions in a small space of time.
1. Stonehenge Day Trips & Tours
Stonehenge is really famous for its ancient mysterious stone circles which date back thousands of years. No one is quite sure why the stone circles were built, but nobody can dispute this extraordinary engineering achievement, made all the more the extraordinary since it was carried out 4,000 years ago!! You'll only need about 1.5 hours to walk around what many people say is the most mysterious place in the world. Our advice is for you is to combine a visit to Stonehenge with other nearby places like Stratford-upon-Avon, Bath or Oxford so you get the most out of your day trip from London. We offer a few Stonehenge tours that do just that.
2. Windsor Castle
One of the official residences of the British Royal Family, Windsor Castle is definitely worth visiting if you are looking for a bit of Royal English History. We Brits love Windsor Castle, which was built all the way back in the 11th Century, almost 1,000 years ago! AND amazingly its still in use today by the King. Highlights of the castle include the impressive state rooms, Queen Mary's Doll House and St George's Chapel. The lively Changing of the Guard Ceremony also takes place on a regular basis. Our range of Windsor Castle tours from London are the perfect way to visit this amazing attraction.
3. A World of Harry Potter from London:
The Warner Bros. Studio Tour London is the ultimate place to visit for Harry Potter fans. Spend a day discovering how the films were made, and see lots of original props, sets and special effects. The Studio Tour is located near London and is a perfect family day out. Tourist England offers day tours from London to the Studio Tour.
4. Shakespeare's Stratford-upon-Avon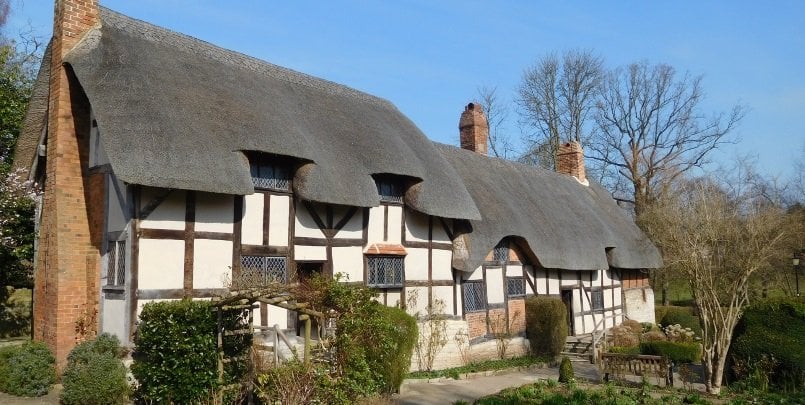 This is the best day trip for those who love Shakespeare! Situated in the beautiful Cotswolds region in England, Stratford-upon-Avon is famous for being the birthplace of William Shakespeare and the town has 5 really interesting houses all associated with the life of this literary giant. Admire the pretty thatched roofed cottages and honey-coloured stone buildings that are typical of the region, catch a Shakespeare play at the RSC Company and chill out along the banks of the River Avon. A perfect day out!
5. Day Trips to The Cotswolds:
The Cotswolds is a beautiful region that is iconic for its thatched-roofed cottages, honey-coloured stone buildings and magnificent countryside. There are lots of little towns and villages to visit in the area including Cirencester, Lacock, Avebury and Bampton. You can explore the best of the region on our Cotswolds day tours from London.
6. Seven Sisters Cliffs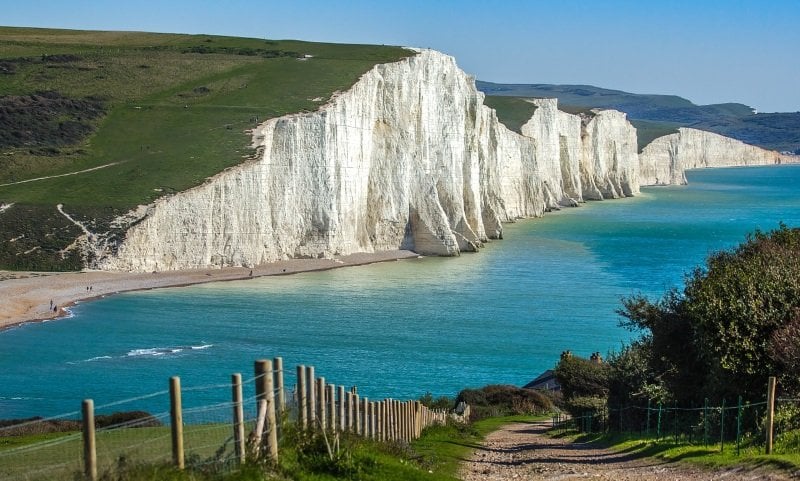 Take a day trip from London to the glorious Southern Coast of England. The Seven Sisters cliffs are part of the South Downs National Park and are one of the most iconic stretches of English coastline. On our Seven Sisters Cliffs tour you can enjoy walking along the cliff paths and see breathtaking views.
7. Bombay Sapphire Tour
Calling all gin lovers! There's a Bombay Sapphire tour from London that takes you to the gin-distillery of this world-famous drink. Set in the English countryside, Bombay Sapphire is an award-winning distillery with tours that take you behind the scenes to see the production process. One of the best day trips from London, our tour departs every Friday.
Day Trips from London by Train
There are lots of places to go on a day trip from London by train. You can spend a day in Paris via the Eurostar train or discover English towns and cities near London.
8. London to Paris Day Trip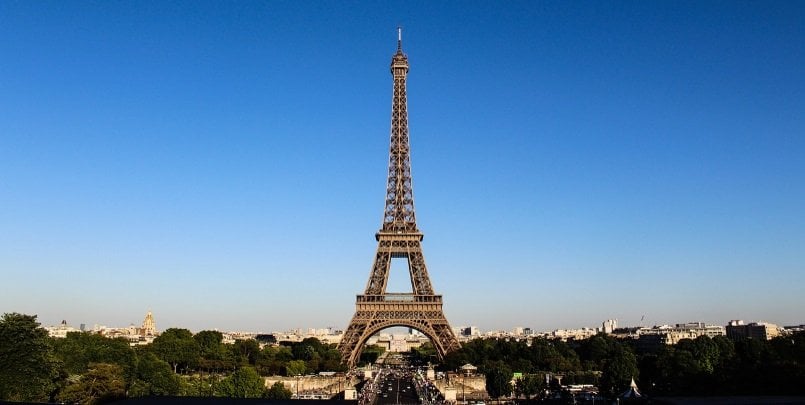 Bonjour Paris! The most romantic city in the world is only a 2hr20m train ride from London and there are fast trains that run several times an hour directly from London St Pancras to Paris Gard du Nord. This means that if you leave early in the morning and return late in the evening, you'll have the whole day to spend in the capital of France! Climb the Eiffel Tower, visit the Louvre and walk along the River Seine. We have a great selection of day trip to Paris from London.
9. Day Trip from London to York by train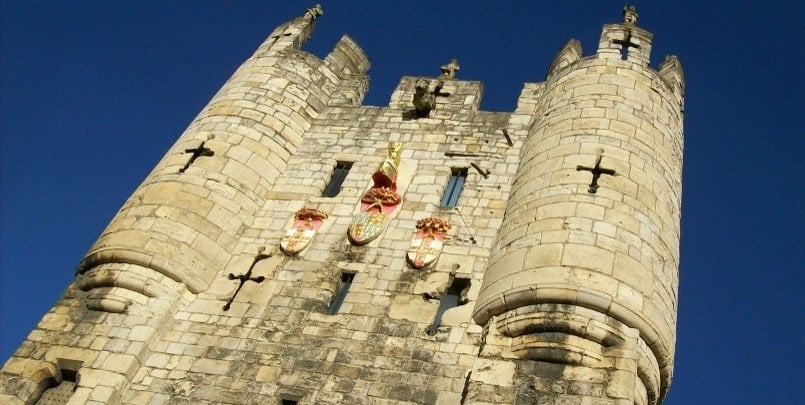 There is a lot going for the town of York. It boasts the largest cathedral in Britain, ancient city walls dating back to Roman times, an excellent unique shopping experience and several world class museums. York is located about 2 hours from London Kings Cross Station and is ideal for a day trip by train.
10. Chester day trip by train
Chester is an ancient Roman town that is located not far from Liverpool. It has an impressive cathedral, a Roman amphitheatre and a unique medieval shopping row, as well as the fascinating local Grosvenor museum. There's a train that runs throughout the day from London.
11. Brighton from London by train
Brighton is a seaside town located on the southern coast of England. This pretty town is just a 90 minute train ride from London. Discover pretty shopping streets called The Lanes, Brighton Pavillion and Brighton Pier. The newly constructed i360 observation tower offers sweeping panoramic views of the city and the surrounding area. The city also has a vibrant nightlife with great concerts, cafes, bars and restaurants.
Cities Near London
There are lots of things to do in England, including exploring some of the cities near London like Oxford, Cambridge or Bath.
12. Oxford Day Trips from London
The town of Oxford is really famous for its world-class university that has educated some of today's most important people, like Presidents, Prime Ministers and famous actors. The town is a really special place to stroll around, with something magical in the air. Visitors can check out some of the gorgeous colleges with their pristine lawns and amazing architecture, discover ancient artifacts in the famous Ashmolean Museum and enjoy punting along the River Cherwell. There are plenty of ways to visit Oxford, including by train and via bus tour from London.
13. Spend a day in Cambridge:
It's hard not to fall in love with the university town of Cambridge. For those who love beauty, history and heritage, this is the place for you! What could be better than punting along the River Cam, a visit to the world famous Fitzwilliam Museum or admiring the amazing university colleges including Kings College Chapel? We at Tourist England offer a combination day trip that combines a visit to Cambridge with her sister town of Oxford, giving you the best of both worlds.
14. The UNESCO City of Bath:
The city of Bath is famous for its really pretty Georgian architecture and very impressive Roman Baths. In fact, the city is so delightful that it's won the coveted UNESCO World Heritage Site status. Bath is not too far from London making it a perfect day trip for those who like to spend their time exploring pretty streets, go window shopping, relax in the cafe's and dine in the fine restaurants. It's easy to spend a day in Bath since the city has a number of world-class attractions to keep you busy like the Bath Abbey, Roman Baths, Jane Austen Centre, Royal Crescent and Thermae Spa.
15. Canterbury Day Trips from London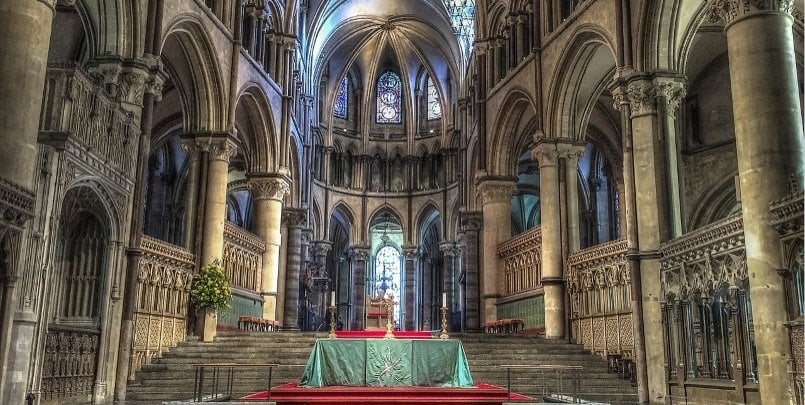 Canterbury is famous its Cathedral, one of the oldest Christian places of worship in the UK and a designated UNESCO World Heritage Site. Perfect for a day trip from London, the town is also home to St Augustine's Abbey, Howletts Wild Animal Park and Westgate Gardens.
Day trips from London by Car
Jump in your car and roam free to explore the beautiful English countryside to your hearts desire! From castles and palaces to little villages and seaside towns there's no shortage of places to go on a day trip from London!
16. UNESCO Blenheim Palace:
Blenheim Palace is the place to go if you're looking for one of the best country houses and estates in England. Blenheim was the birthplace of Winston Churchill and is today a UNESCO World Heritage Site. Visitors love the beautiful interiors, fascinating Churchill exhibition and gorgeous landscaped gardens. You can visit this on our Blenheim Palace and Downton Abbey tour from London.
17. Leeds Castle:
Leeds Castle was once nicknamed 'the loveliest castle in the world' for its jaw-dropping location set in the majestic English countryside surrounded by a moat. The castle boasts an impressive interior and wonderful landscaped gardens.
18. Warwick Castle Day Trips from London:
Warwick Castle is a great day trip to go on from London with kids. What's unique about this really old castle is that it has been kitted out and tailoured made for children of all ages. That means there's plenty of interactive activities, games, quizzes and fun for all the family. Highlights include the 'Horrible Histories Maze', Time Tower, Castle Dungeon and Trebuchet.
19. St Albans
An ancient Roman town situated only 1 hour from Central London by train, St Albans is a unique Cathedral city full of medieval architecture and Roman ruins. A traditional street market takes place every Wednesday and Saturday in St Peters Street.
20. Avebury
A quieter version of Stonehenge, this UNESCO World Heritage Site boasts some of the most amazing stone circles in the UK.
King Arthur Sites
Visit some of the sites associated with the legends of King Arthur, including Glastonbury Tor and Winchester, the ancient capital of the Wessex kingdom which makes for a lovely day trip from London with its medieval streets, impressive cathedral and historic Great Hall.