The 10 Best London Tours 2022
The 10 best London tours of 2022 lists some of the most awesome places to visit in and around London. With so many amazing sites to see and discover, here's a list that breaks it all down into some of the most popular places. Tours range from iconic sites like Buckingham Palace and The London Eye to themed tours of James Bond and Harry Potter. There's even a whole load of amazing places to discover outside the capital like Stonehenge, Windsor Castle, Oxford and Cambridge.
1. London Sightseeing Day Tour
The best full day London tour takes you to The Tower of London, Buckingham Palace, St Paul's Cathedral and The London Eye plus a River Thames cruise! That's a total of 4 amazing London attractions that should be on every travellers wish list. Plus the tour includes luxury transportation and a professional guide, making it the best London tour to get a real feel for the city.
Find out more: London Sightseeing Day Tour
2. The Best Hop-on Hop-off Bus Tour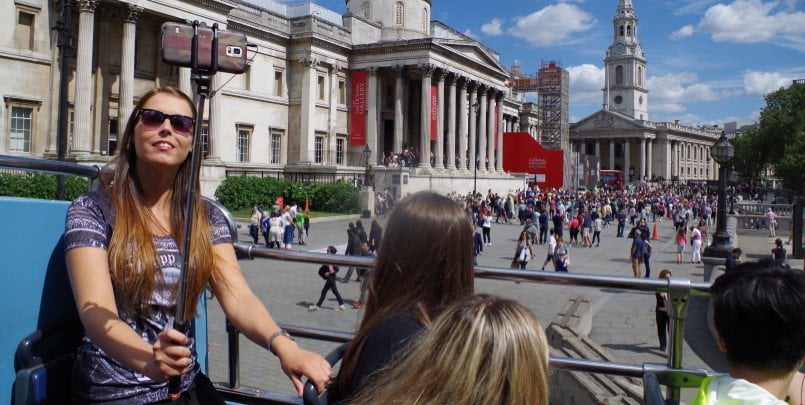 The best sightseeing bus tour in London offers an unprecedented 6 unique bus routes that will take you to some of London's most famous sites. The clever hop-on hop-off buses will save you time and money as you sightsee around the capital and include a very informative free audio guide. Plus there's even a walking tour AND a free river cruise included, making this one of the top 10 best London tours.
Find out more: Hop-on Hop-off Bus Tour London
3. Afternoon Tea Bus Tour of London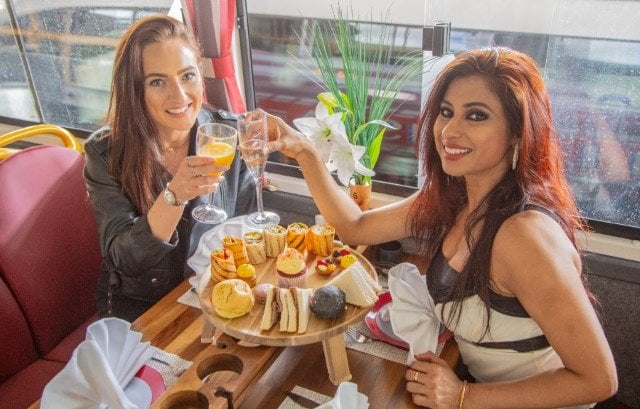 See London's most famous sights on our London Afternoon Tea Bus. Pass by London's most iconic buildings including the Houses of Parliament, Big Ben, St Paul's Cathedral and Westminster Abbey. Enjoy a delicious afternoon tea with scones, clotted cream and a glass of prosecco from the upper deck of the bus as you enjoy a 90-minute tour.
Find out more: Afternoon Tea Bus
4. Beatles Tour of London
We have four different Beatles tours of London to choose from! Discover the Fab4 and see many of the locations that are associated with the lives of this legendary band. On our evening Beatles tour, we even take a trip to Abbey Road, where you'll get to walk across the same crossing that was used on the album cover. On our morning and afternoon tours, we also visit other sites of Rock 'n' Roll legends including Jimmy Hendrix, the Rolling Stones, Freddie Mercury, Led Zeppelin and more!
Find out more: Beatles Tours of London
5. Warner Bros Studio Tour – The Making of Harry Potter
This Warner Bros Studio Tour takes you to the film studios that were used to make the Harry Potter films. Discover the grand sets and inspiring technology that was used to bring the books to life as well as actual props and costumes used in the films. The perfect day out for all the family and one of the best London tours of 2022!
Find out more: Warner Bros. Studio Tour from London
6. Football Stadium Tour
England is a football-crazy nation, and London is a football-loving town! There are four premier league football teams located in the capital and each offer daily football tours of their stadium. Choose to visit Arsenal, Chelsea and West Ham Stadium, or head to Wembley, which is home to Tottenham and is also the English national football stadium. Tours last between 60-90 minutes, where you'll be taken behind-the-scenes to see how these football clubs come to life!
Find out more: Football Stadium Tours
7. London Double Decker Bus Tour – with Changing of the Guard
For those looking to take a shorter morning or afternoon tour, then check out our vintage double decker bus tour. The tour includes transportation in an iconic Routemaster bus and stops to watch the Changing of the Guard ceremony outside Buckingham Palace. It's accompanied by a professional tour guide and is one of our top 10 best London tours of 2022!
Find out more: London Double Decker Bus Tour
8. Thames River Cruise after sunset
See a different side of the city with a cruise along the River Thames after sunset! This stylish and swanky cruise includes a glass of sparkling wine and tasty canopies and snacks. There's a live band that plays jazz, soul and light-pop as you cruise up and down the River, as well as an upper deck with panoramic views of the city.
Find out more: Thames River Cruise
9. James bond bus tour of London
The James Bond bus tour of London takes you to some of the most iconic sites associated with 007, Britain's most famous spy. See well-known locations featured in films like Skyfall, Spectre, the World is Not Enough and more, and learn fun facts about past Bonds like Sean Connery, Pierce Brosnan and Daniel Craig.
Find out more: James Bond London Tour
10. Southern England Tour
Head south on this day tour from London to Leeds Castle, Canterbury Cathedral & Dover. Leeds Castle is one of the most beautiful castles in the world, Canterbury Cathedral is one of the UK's most important religious sites and Dover has stunning views over the English Channel. The day ends with a river cruise from Greenwich along the River Thames and into Central London. Accompanied by a professional guide and including luxury transportation, this is one of the 10 best London tours of 2022.
Find out more: Southern England Day Tour